Employees died in helicopter crash at construction site in 2017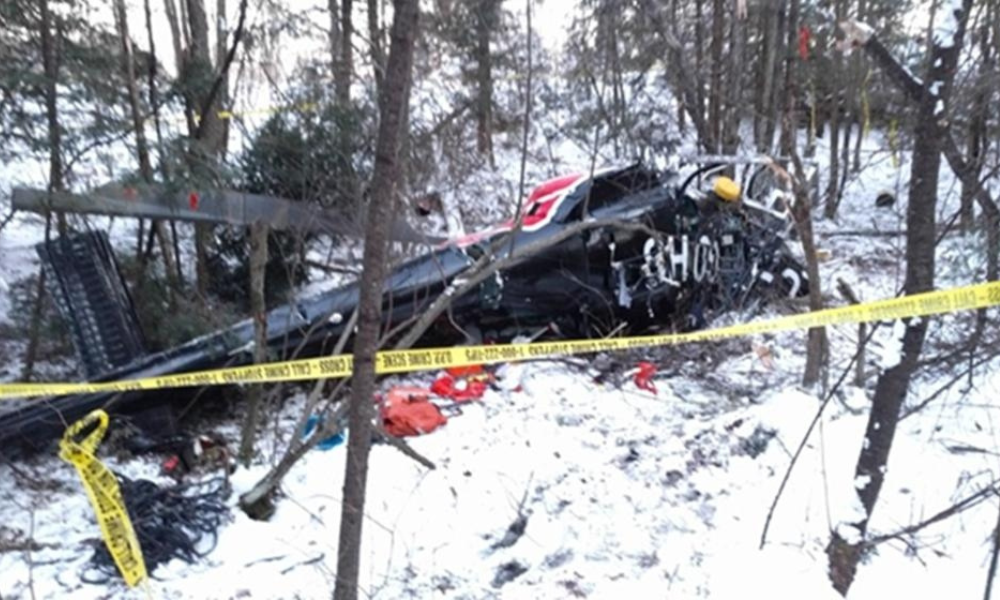 An inquest has been scheduled into the deaths of four Hydro One workers killed in a helicopter crash in Tweed, Ontario in December 2017.
27-year-old Kyle Shorrock, 26-year-old Jeffrey Howes, 39-year-old James Baragar, and 26-year-old Darcy Jansen died when the Hydro One helicopter they were riding in crashed at a construction site.
The Transportation Safety Board (TSB) investigated and concluded unsecured external cargo and a lack of seatbelts for passengers contributed to the fatal crash.
According to a TSB report in 2019, a tool bag attached to the outside of the helicopter came loose, hitting the tail rotor, causing damage on the descent. It caused the helicopter to spin out of control and crash.
The inquest will examine the events surrounding the deaths and a jury may make recommendations aimed at preventing future deaths in similar circumstances.
Approximately ten witnesses will testify over the course of 15 days.
The inquest begins Monday June 5 and will be conducted by video conference. Members of the public who wish to view the proceedings can do so here.