Global expert on respirators explains the innovation behind life-saving products and how production was ramped up before virus took hold in the U.S.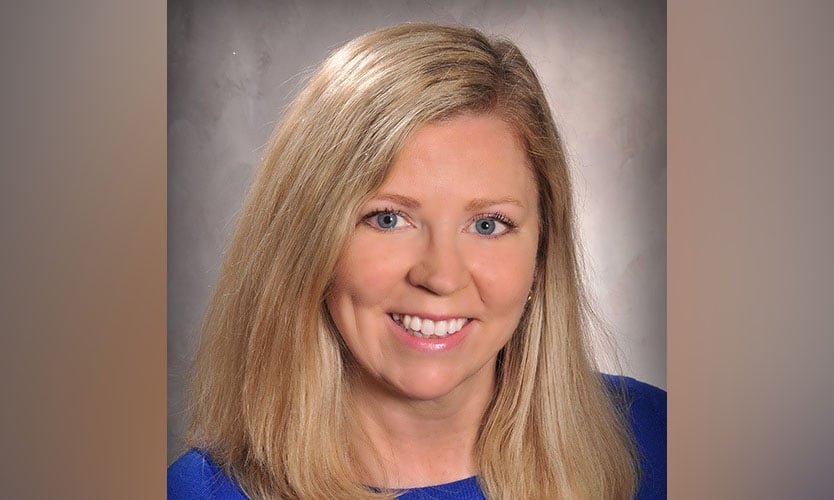 Thanks to its global presence, in particularly in China where it has operated since 1984, 3M responded to the threat of COVID-19 faster than most. With experience of previous outbreaks, the company knew if the virus spread, the consequences could be horrendous. Sadly, the worst-case scenario played out.
3M's experts were a step ahead, however. By mid-January 2020, before the full pandemic picture was known, the American product safety giant had ramped up production of its N95 respirators to full capacity. By the end of 2020, it had manufactured more than 2 billion respirators globally. In the past year and a half it has more than quadrupled its production.
Dr Nikki McCullough is one of 3M's Personal Safety Division leaders and has been instrumental in the company's response to COVID. Having been with the company for 24 years, she is a global expert on respirators, masks, and occupational health and safety, and has worked through numerous outbreaks, including SARS.
She told American Occupational Safety that the increase in the quantity of respirators produced had to be matched by quality – and that the productmust be able to fit as many people as possible. In the U.S., when you use a respirator, you have to pass a fit test. A product might pass all the necessary approvals but if it doesn't fit anybody in your company, it is useless. That meant a decision had to be made – and quickly.
"During normal times, maybe 20% of a company's workers might need to wear a respirator, but if there was an outbreak or a volcanic eruption or a terrible wildfire, then 100% of their company has to wear it," Dr McCullough explained. "We wanted to pick a respirator that we knew was designed to form a good seal to a very wide range of face sizes."
Enter the 3M Aura N95 three-panel, flat-fold respirator which, pre-pandemic, was not one of the company's most produced products. But having been designed to fit a vast array of faces, 3M made the decision to invest in more machines to produce more. And because it was a flat-fold, it was easy to ship and easily stored.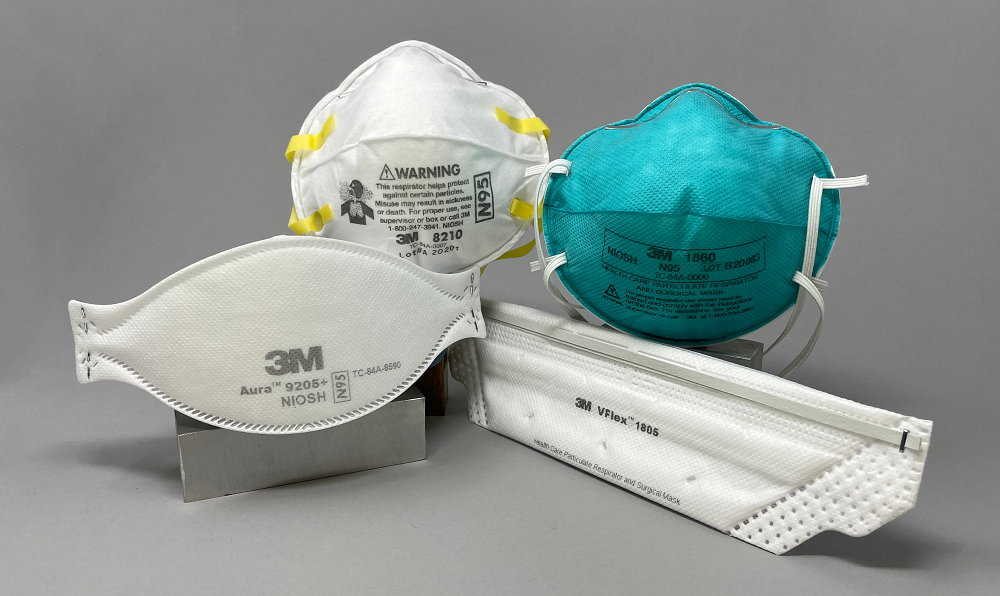 Dr McCullough said: "We never had to stop testing during the pandemic. As we built new machines, we continued to fit test products, even though they had the same design. We continued to ensure that the machines were still making products that not only met all of the NIOSH (National Institute for Occupational Safety and Health) categories, but also that a large percentage of people would pass the fit test.
'Obviously, there is no model of respirator in the world that everybody will pass the fit test on - people's faces are just too different. But if you can get the majority of people, that makes that model much more attractive to a health and safety manager."
As more companies turned to reusable respirators, a concern did emerge around exhalation valves and how asymptomatic people might be able to breathe out, or cough or sneeze out, particles. 3M, therefore, quickly developed an accessory to put on the valve which filters the outgoing air. This was particularly vital for healthcare workers.
Aside from the innovation and the increased production, 3M also knew that providing technical support – and being accessible to talk to – was going to be paramount. Significant effort was spent developing resources for new users. Information and videos were made available online and there is a technical helpline that anyone in the U.S. can call. "We wanted to make sure that people had a person to talk to if they needed," Dr McCullough said. "It was really a holistic approach to supporting customers."
She added: "What we had learned in past instances was that just providing products isn't enough; we needed to be there to help people understand what guidance is coming from the government, help them find training materials, and answer unique questions that come up during emergencies."
This was deeply appreciated as frontline workers frantically tried to find product as the virus spread and more cases appeared. Protecting the people who are saving lives, was at the heart of the early response. McCullough remains amazed and grateful at how much these workers have given to keep us all as safe as possible. As a global company, 3M has also learnt valuable lessons.
She said: "We realize how important it is to share best practices globally, but also to be present locally. We have people on the ground in countries all over the world and we were able to share and learn from what was happening in China and Italy, and then make sure we were continuously improving how we were responding to people's needs."