Google, Facebook, Netflix join in the movement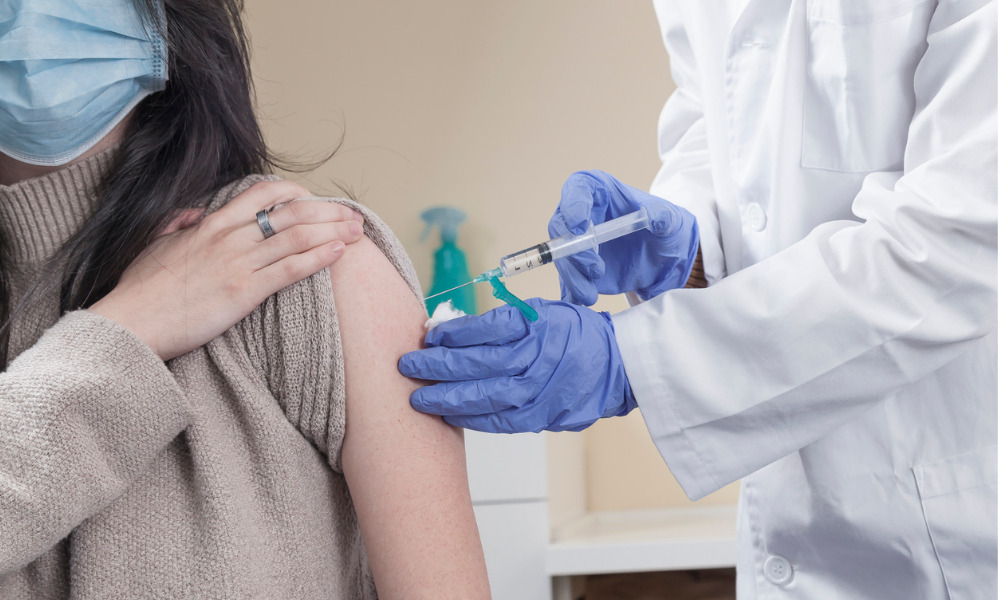 Several employers in California are now requiring their employees to get vaccinated against the COVID-19 coronavirus.
Private employers Google, Facebook, Netflix, Lyft and Uber have all joined in their campaign.
"Getting vaccinated is one of the most important ways to keep ourselves and our communities healthy in the months ahead," said Sundar Pichai, Google CEO. He added that the vaccine mandate would apply to U.S. office locations "in the coming weeks" and to other regions "in the coming months."
"As our offices reopen, we will be requiring anyone coming to work at any of our US campuses to be vaccinated," said Lori Goler, vice president of human resources and recruiting, in a statement. "How we implement this policy will depend on local conditions and regulations."
The development came just days after California required all state workers and workers in health care and high-risk congregate settings to either show proof of full vaccination or be tested at least once per week, and encouraged all local government and other employers to adopt a similar protocol.
"We are now dealing with a pandemic of the unvaccinated, and it's going to take renewed efforts to protect Californians from the dangerous Delta variant," said California Governor Gavin Newsom during the annoucement. "As the state's largest employer, we are leading by example and requiring all state and health care workers to show proof of vaccination or be tested regularly, and we are encouraging local governments and businesses to do the same. Vaccines are safe – they protect our family, those who truly can't get vaccinated, our children and our economy. Vaccines are the way we end this pandemic."
Public employers, unions
The city governments of Los Angeles, San Francisco and Long Beach, as well as San Diego county, have also come up with similar vaccination requirements.
Several groups have also shown their support for the state government's campaign.
"COVID-19 transmissions are high, we're in a fourth surge, and we know that unvaccinated people are suffering the most," said Denise Duncan, president, United Nurses Association of California/Union of Health Care Professionals. "This is a forward-thinking order from Governor Newsom which will save lives by protecting patients and caregivers both. Our nurses and health care professionals are still reeling from the last year and a half of the pandemic, including staffing shortages. This is a proactive step to protect patients, workers, and the broader community."
"The new public health order announced today by Gov. Newsom will help ensure that California remains ahead of the curve in the fight against the COVID-19 pandemic," said Carmela Coyle, California Hospital Association president and CEO. "The unfortunate reality is that COVID-19 is again on the rise nationally, and in California, driven by the highly infectious Delta variant. It is imperative that we all do everything possible to protect patients and our communities from COVID-19 illnesses and death. Everyone should get vaccinated."
Meanwhile, Illinois is providing incentives for some lucky frontline state employees who work in direct care facilities and receive at least one dose of the vaccine. Winners of the prizes are drawn through a raffle provided by the government.