Research reveals 70% of companies report such challenges among staff, with even more saying stigma blocks care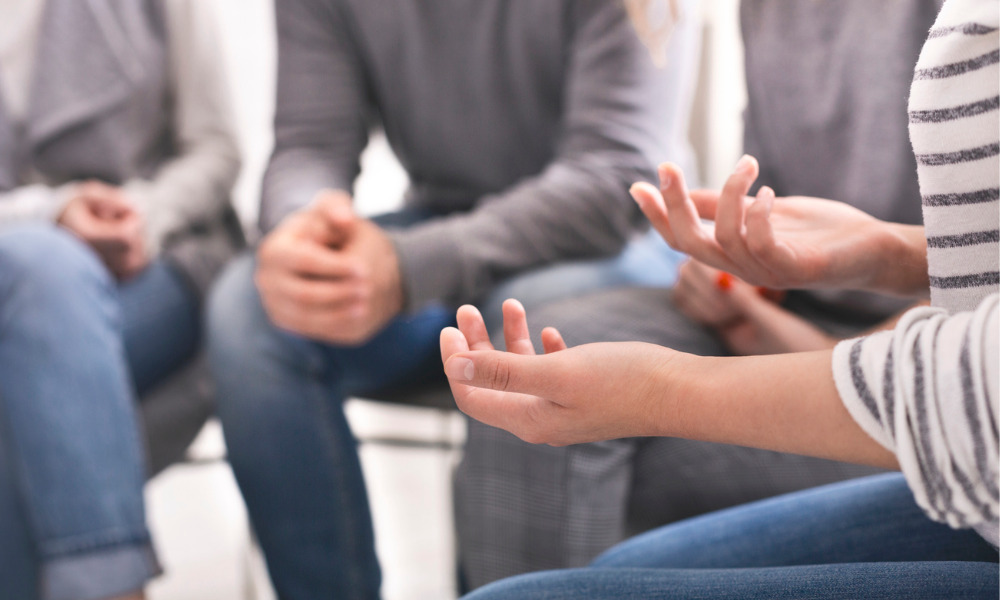 A new study by The Hartford, a provider of workers' compensation and disability insurance, found 70% of employers now recognize that employee mental health is a significant workplace issue, while 72% said stigma associated with mental illness prevents U.S. workers from seeking help.
Also, 52% of employers said they are experiencing significant or severe workplace issues due to substance misuse or addiction among their employees, according to The Hartford's 2021 Future of Benefits Study.
"A majority of employers said they feel prepared to support their employees' mental health, and we applaud their efforts to support employees' overall well-being during these times of intense change," said The Hartford's chairman and CEO Christopher Swift. "Our new data on stigma is a wake-up call. As the U.S. economy is re-built, we urge business leaders to continue to prioritize employee mental health – fostering stigma-free company cultures, increasing access to resources, and encouraging early treatment."
While the national study showed employers have strived to support workforce well-being and foster a more compassionate workplace, employers and workers are divided in key areas about mental health in the workplace:
80% of employers said their company culture has been more accepting of mental health challenges in the past year, but only 59% of workers agree;
79% of employers said they have an open and inclusive environment that encourages a dialogue about mental health, compared to 52% of workers who agree;
77% of employers said leadership at their company encourages conversations about mental health, compared to 56% of workers who agree; and
78% of employers said workers have flexibility in their schedule to get the mental health help they need, but just 58% of employees agree about this flexibility.
Critically, the research also showed the economic impact of untreated conditions due to stigma. One-third of U.S. employers (31%) said the strain on employee mental health is having a severe or significant financial impact on their company, a 10-point increase from the March 2020 survey.
Mental health conditions are among the top five reasons for U.S. workers to file a short-term disability claim, according to The Hartford's disability claims data (excluding pregnancy). A person diagnosed with a primary injury or illness, along with the presence of mental health conditions, such as anxiety or depression, takes two to three times longer to recover than someone with similar injuries or illness without those conditions.
"The recent research from The Hartford is encouraging and shows U.S. employers are concerned for their employees' mental health," said NAMI's CEO Gillison. "We are acutely aware that the need for mental health services is only increasing and reducing stigma in the workplace is paramount to improving the lives of employees. Mental health support in the workplace is a win-win for both workers and businesses."
The Hartford and NAMI recommend employers and workers:
Learn more about mental health conditions and substance use disorder. Nearly half of adults with a substance use disorder also have a mental illness;
Use respectful and first-person language to talk about mental illness and addiction, avoiding harmful words that perpetuate stigma; and
Offer support if you think someone is having trouble. The NAMI Helpline at 800-950-NAMI provides information regarding available resources. If someone is in a crisis, text "NAMI" to 741741 crisis support via text message available 24 hours a day, seven days a week.