Company fined $216,000 for violations similar to ones it did in 2018, 2019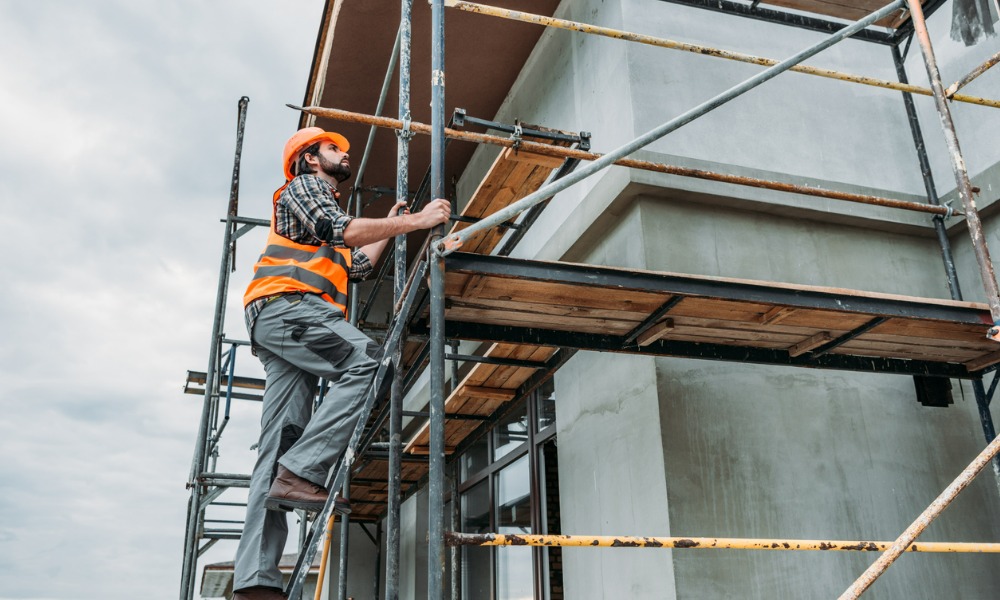 A Fort Worth, Texas company is facing charges for continuing to put its workers at risk for falls in the workplace, according to the U.S. Department of Labor Occupational Safety and Health Administration (OSHA).
RM Masonry and Stucco Inc. has been fined $216,265 for nine repeat and six serious violations, including failing to ensure that scaffolding was properly planked and secured, provide a ladder for safe egress and inspect scaffolding.
"RM Masonry and Stucco has shown repeated disregard for worker safety," said Timothy Minor, OSHA area director in Fort Worth, Texas. "Employers should never put profits before the safety of their workers. OSHA will do everything in its power to protect workers and hold serial violators like this accountable."
OSHA found the violations following a March 2021 inspection initiated as part of its Regional Emphasis Program for falls in the construction industry. Falls on construction sites might be relatively low frequency events, but when they do happen the results can be life-changing or fatal.
OSHA cited the company for similar violations in 2018 and 2019.
Ohio
OSHA has also recently cited General Aluminum Mfg., based in Ravenna, Ohio, for four repeat, 18 willful and 16 serious safety and health violations.
The aluminum parts manufacturer faces $1,671,738 in penalty for the 38 total safety and health violations.
The penalties follow an investigation into the death of a 43-year-old worker who was struck by a machine's barrier door on March 30, 2021.
OSHA alleges that the company allowed employees to bypass guarding mechanisms which were designed to protect employees from the barrier door closing on them. Furthermore, a malfunction in the door's optic control existed prior to the incident.
On the day of the fatal accident, the worker was loading a part of the machine when the barrier door closed on his head.
OSHA's investigation also raised problems with machine guarding and a lack of protective procedures throughout the facility – among other health and safety hazards.
Inspections conducting between 2015 and 2017 had previously raised issues with machine guarding and lockout/tagout violations.
"General Aluminum's failure to learn from recent incidents, and follow industry standards and their own company policies created unnecessary and avoidable hazards in its facility.