400 more forced to self-isolate for "challenges related to COVID-19"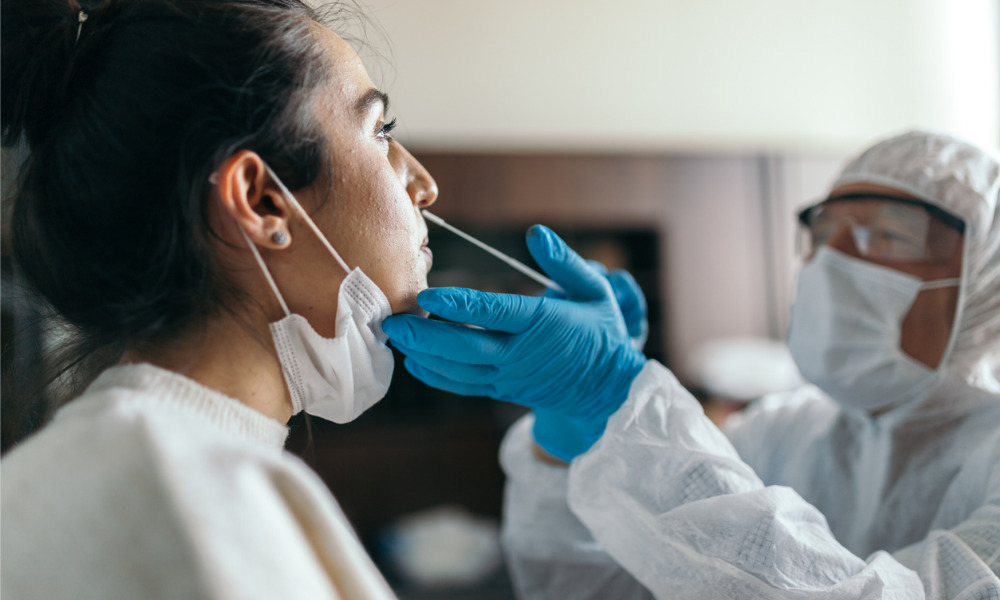 CTV News reports that over 400 staff members at one Quebec hospital, with around 400 others having to self-isolate due to "challenges related to COVID-19," said Martin Beaumont, CEO of CHU de Quebec-Université Laval.
Beaumont told CTV News on Monday that 443 staff are infected with the virus, and that "this number you can imagine is [putting] pressure to our services."
As a result of the mass outbreak, medical appointments and operating room activities have had to be halved starting from Wednesday this week.
Beaumont told the outlet that as many as "10,000 appointments could be rescheduled or converted to telehealth." He also said that choosing which surgeries and appointments to be cancelled or rescheduled was "probably the toughest decisions we have to make."
Nevertheless, he told CTV News that he was proud of his staff for being able to continue to help patients under this pressure and amid staff shortages, and urged people to "help us with patience and understanding."
The hospital chain services around two million patients in East Quebec.
As of writing, there are over 100,000 known active cases of COVID in the province, with around 1,750 patients in hospital as of Wednesday.
Also on Wednesday, Quebec reported 14,486 new COVID-19 cases and 39 new deaths.
The province reported that over 15 million doses of vaccine have been delivered thus far, with 89 per cent of the eligible population in the province (aged five and over) having received one dose of the vaccine (82 per cent have received two doses, 19 per cent have received three doses).
The provincial government is mulling new restrictions amid the current Omicron surge.
However, despite the surge, Quebec public health has decided to cease testing the general public for the virus – as thousands of people seek PCR tests daily despite low stocks.
It announced on Tuesday that PCR tests will now be reserved for those in high-risk settings such as hospitals, homeless shelters, detention centres, long-term care homes, etc.
Dr. Marie-France Raynault also said during the briefing that Northern and remote communities would also be prioritized.
Quebec public health is encouraging the general public to use rapid tests, and if they are not available to self-isolate if they are experiencing COVID symptoms.