Additional consideration also being given to include snowplow operators in the pilot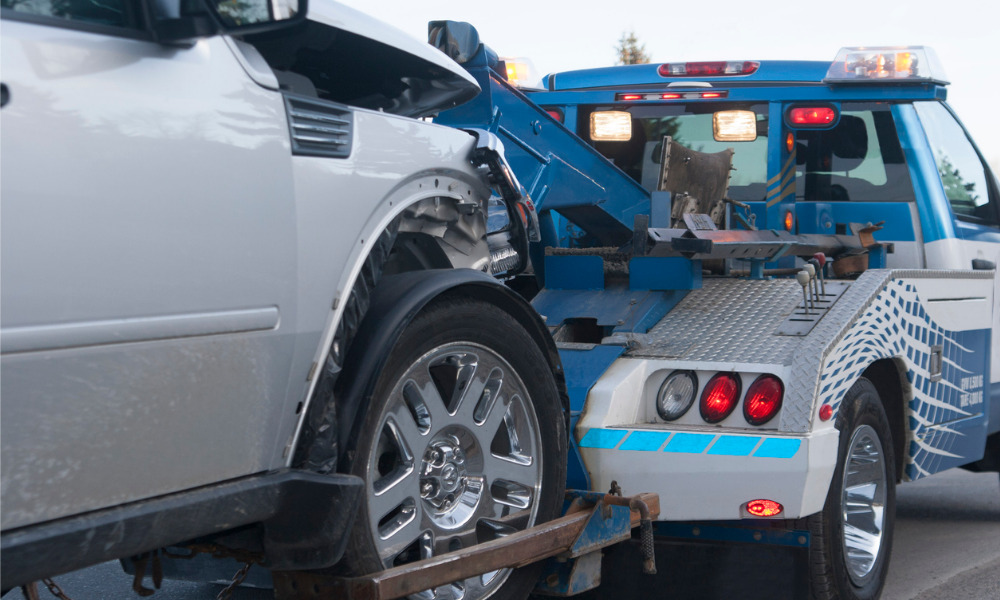 Alberta is hoping to keep the highways safer for all drivers.
The government is allowing tow truck operators to use blue lights to increase their visibility and safety while working on highways in the province under a pilot project.
"Too many tow truck drivers are involved in collisions or dangerous situations because motorists have difficulty seeing them while they're working. This pilot project is intended to increase safety for these operators and will help determine the best lighting for tow trucks in Alberta," said Rajan Sawhney, minister of transportation.
Truck operators will have this option starting June 30, according to the government.
Additional consideration is also being given to include snowplow operators in the pilot this fall.
Nearly all Canadians agree that everyone must do their part to make the roads safe and 78 per cent agree that injuries from road crashes are preventable. However, not everyone is willing to embrace proven measures for safer roads, according to a previous report.
The new Alberta project received positive feedback from stakeholders.
"Every Albertan deserves to be safe at work, even if their office is at the side of the road," said Michelle Chimko, president and CEO, Alberta Motor Association. "Today we affirm this point and we're grateful to the government for this announcement. This change is as simple as it is profound, and it will make a life-saving difference for Alberta's essential tow operators and the Albertans they're responding to."
"This is a huge step forward in making our industry safer for roadside assistance workers and the motoring public through increased visibility. The effectiveness of this change will be noticeable and will save Albertans' lives," added. Don Getschel, president, Towing & Recovery Association of Alberta and Oil Country Towing.
In March, Alberta introduced Bill 5 or the Traffic Safety Amendment Act, 2022 will require all motorists traveling in the same direction to slow down to at least 60 km/h when passing a stopped roadside worker vehicle with its lights flashing. The proposed changes will also require motorists traveling in the opposite direction on single-lane highways to slow down to 60 km/h when passing.
In March 2021, the province also announced it is investing $5 million through the Driving Back to Work grant program to help train commercial Class 1 or tractor-trailer drivers in the province.
In December 2020, Alberta allowed snowplow operators on its highways to use flashing white strobe lights to increase their visibility, and install new signage along highways to remind Albertans to drive to conditions and be cautious near roadside workers this winter.