Company fined almost thirty thousand dollars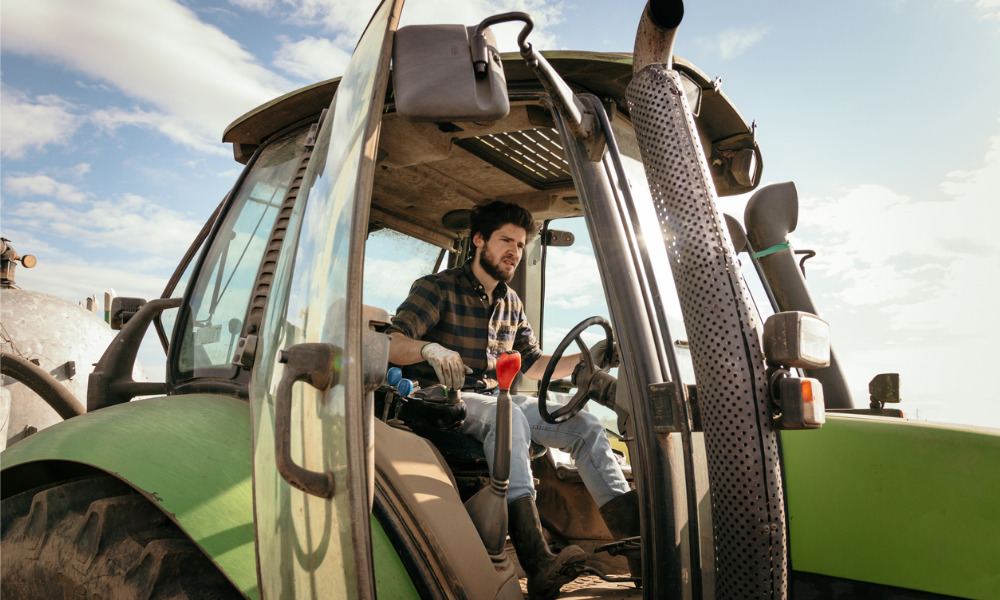 British Columbia employer The Blue Goose Cattle Company Ltd. has been fined CAD 26,813.12 for health and safety violations with its use of a tractor in its Ashcroft worksite.
WorkSafeBC inspected the employer's ranch and found a tractor regularly used by workers that did not have a seatbelt. The tractor also had damage to the seat, the shroud attached to the rollover protective structure (ROPS), the access step, and the rear wheel fender.
The agency issued a stop-use order for the tractor.
WorkSafeBC also found that the company was not conducting pre-shift inspections for the tractor. The company also had not implemented a written procedure for workers assigned to work alone, and had not maintained records regarding worker check-ins.
"The employer failed to ensure a ROPS-equipped tractor had lap belts that met standards, a repeated and high-risk violation, and failed to ensure mobile equipment was inspected prior to operation," according to WorkSafeBC.
"The employer also failed to develop and implement a written procedure for checking the well-being of workers assigned to work alone, a repeated violation," it added.
Tractor maintenance is important in any field operation, according to Blacktrac Compact Tractors.
"Tractors help to keep fields and farmlands running – and without them, you're going to be adding weeks, even months, onto your schedule and workload," it said.
"Therefore, it stands to reason that you should be taking care of ground care machinery and much more," it added.
Previously, Alberta employer Grove RV and Leisure Inc. was fined CAD 185,000 after one worker found another worker pinned between the RV and tractor in a jack-knife position. That worker was killed in the incident.
Also, Alberta employer Insituform Technologies Limited has been fined CAD 100,000 inclusive of the 20 per cent victim fine surcharge after one of its workers was seriously injured. The incident happened on March 21, 2019, when a worker was rolling tubing into the back of a tractor-trailer with hydraulic rollers in order to push the tubing to the back of the Edmonton worksite. During this process, the worker's arm got caught in the rollers. The worker suffered serious injuries to their arm.
Lastly, one driver died after the vehicle he was driving figured in a three tractor-trailer collision in South Glengarry in eastern Ontario on Tuesday. The 25-year-old man was driving a tractor-trailer when his truck hit a second tractor-trailer from behind, which in turn hit a third tractor-trailer. He was pronounced dead at the scene.