Employer admits equipment inspection failure and must also pay a $50K surcharge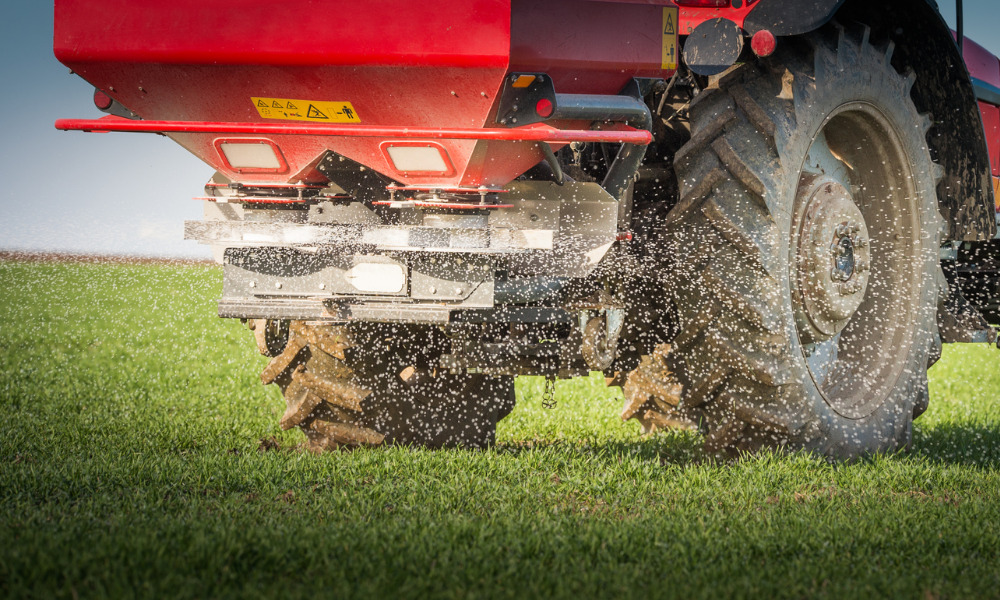 Saskatchewan employer Blair's Crop Solutions Inc. has been fined $125,000 after pleading guilty for the death of one of its workers in the workplace. The company must also pay a $50,000 surcharge.
The charge stems from a March 24, 2020, incident. On that day, one of the company's workers was found deceased under a tractor at a worksite near Lipton.
The employer pleaded guilty to contravening clause 156(a) of The Occupational Health and Safety Regulations, 1996 or, being an employer, failing to ensure that all powered mobile equipment is inspected by a competent person for defects and unsafe conditions as often as is necessary to ensure that it is capable of safe operation, resulting in the death of a worker.
"Labour Relations and Workplace Safety, in partnership with the Workers' Compensation Board, supports and promotes Mission: Zero - zero workplace injuries, zero fatalities and zero suffering," according to the Saskatchewan government.
"We are all responsible for keeping ourselves and each other safe and healthy at work," it added.
Here are some things that farm operators must remember to keep their workers safe, according to the Saskatchewan government:
Provide a safe working environment for the worker.
Ensure that each worker understands and complies with the provisions of the Act and regulations that apply to the work being done.
Provide hazard information - ensure that the worker understands the potential hazards, and the precautions that must be taken to avoid injury or illness associated with their daily work tasks.
Supervise the worker. This means monitoring the worker's activities to ensure s/he is working safely and being available to assist and answer any questions. Usually more supervision is needed when a worker is undertaking new or hazardous tasks.
Identify who the supervisor is (e.g., If multiple family members are involved in the farming operation, who does the worker answer to?).
Previously, Alberta employer Grove RV and Leisure Inc. was fined $185,000 for the fatal injury one its workers sustained in the workplace. Also, Alberta employer Precision Trenching was fined $275,000 for an incident that left one worker fatally injured.
British Columbia employer GFL Environmental Inc. was fined $73,429.93 after one of its workers suffered fatal injuries in the workplace. Ontario employer Pathways to Independence was fined $135,000 after one of its workers was fatally injured during an overnight shift. Also, Alberta employer Northern Services (1978) (High Level) Ltd. was fined $360,000 for an incident that resulted in a fatal injury to one worker.