'Our job is so dangerous that it basically doesn't matter if you're fighting an actual fire or you're training'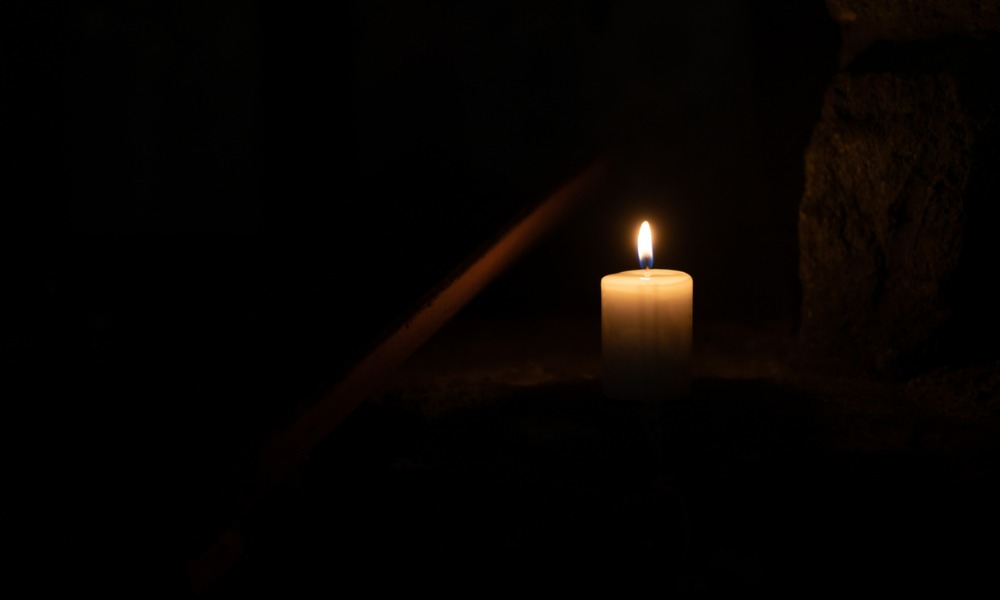 A firefighter in Manitoba died after he was critically injured on the job on Monday.
The man was injured during a training exercise, said Alex Forrest, the president of the Manitoba Professional Firefighters Association and of the Manitoba Fallen Firefighters Foundation, in a CBC report.
"Our job is so dangerous that it basically doesn't matter if you're fighting an actual fire or you're training, you're going to put yourself at risk," Forrest told CBC.
The Thompson Professional Firefighters Association – which represents firefighters in the northern city – identified the deceased as Manitoba Wildfire Service Firefighter Tyler Riley Manych.
"We wish to thank the online community for the support offered so swiftly by many yesterday," the association said in a Facebook post. "Our deepest condolences to his family, friends, our brothers and sisters of the Manitoba Wildfire Service community and The Pas Fire Department of which Tyler was a member. May Tyler rest in peace."
In February, one firefighter died while another sustained non-life threatening injuries when the fire truck they were riding lost control and rolled over in the County of Paintearth, approximately 246 kilometres southeast of Edmonton, in Alberta.
In January, an Elora, Ont., firefighter suffered serious injuries after a fire truck flipped onto its side and into a ditch. Meanwhile, two firefighters were injured while responding to a two-alarm fire at a small apartment building at 190 St-André St. in Gatineau in Quebec.
In October 2021, the city of Montreal in Quebec mourned after veteran firefighter Pierre Lacroix, 58, was killed during a rescue operation on Sunday on the Lachine Rapids.
The majority of firefighters are fearing for their lives while at work, according to a report released in January 2020.
Because of the wide variety of hazards a firefighter may encounter, extensive training and experience are often the best way to prevent injury, according to the Canadian Centre for Occupational Health and Safety (CCOHS).
Here are some preventive measures that firefighters can take, according to the government organization:
Learn about and use the correct routine practices to prevent blood borne pathogen infection.
Always use the correct personal protective equipment (PPE) or other barriers for the task.
Learn safe lifting techniques.
If a job requires work in an awkward position (e.g., with hands above shoulder level) be sure to take breaks where possible.
Follow a recommended shift work pattern, and be aware of the hazards associated with shift work and fatigue.
Ask your workplace to establish safe procedures for working alone or develop procedures where this situation can be avoided altogether.