Staggering penalty in U.S. case emphasizes importance of fall protection protocol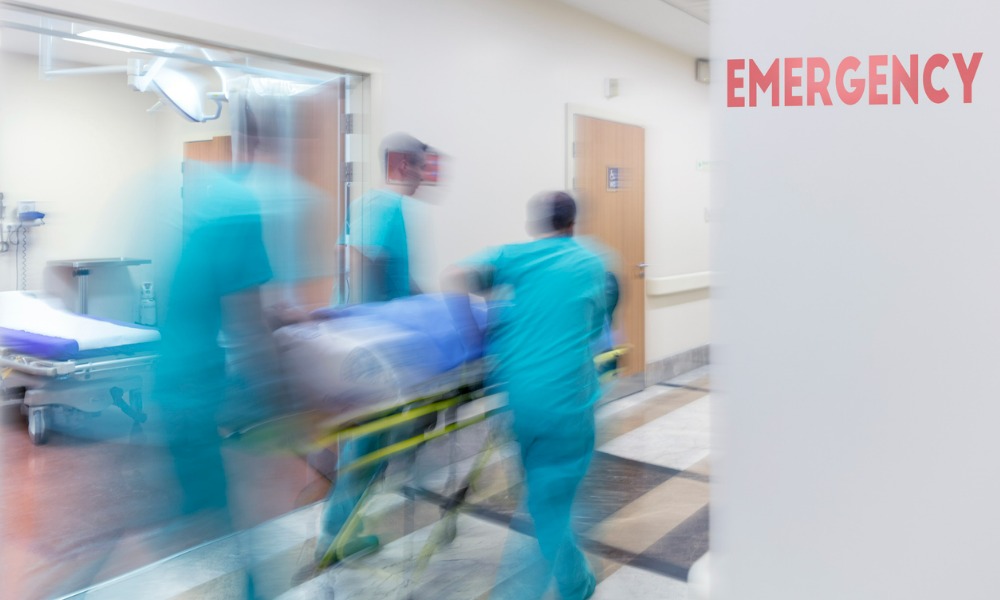 Texas employer CenterPoint Energy Houston Electric, LLC must pay $16 million after a worker suffered life-altering injuries in the workplace.
The incident happened on March 15, 2019, when 27-year-old Garett Wilder – a former tower climber at L.E. Myers – was ascending an electrical pole near the David Wayne Hooks Memorial Airport in Tomball, Texas.
During this process, the step bolt Wilder was attached to came out of the pole due to a damaged insert. The worker fell 40 feet. He was unresponsive while a fellow worker performed "life-saving measures", according to the Provost Umphrey Law Firm.
Read more: Employer slapped with five-figure fine for working-at-heights injury
"The last thing I remember was the step bolt coming out," recalled Wilder during the plaintiff's testimony. "Then I woke up in the hospital."
At the time of the accident, CenterPoint knew that some step bolts could not be inserted into the pole and that other step bolts were loose but failed to warn Mr. Wilder or his employer, L.E. Myers Co, according to the law firm.
Wilder suffered a mild traumatic brain injury, a fracture and fused spine, the shattering of the bones in his feet and ankles as well as other injuries. He has undergone eight complex surgeries and remains at risk of amputation for both legs.
Read more: Fall protection violations lead to fines for B.C. employers
The law firm, meanwhile, welcomed the final judgement. "Our client remains very happy with the outcome," said Matthew C. Matheny, Provost Umphrey partner. "We are rooting for Mr. Wilder and hope that CenterPoint will accept the will of the jury and pay the money Mr. Wilder desperately needs as a result of that horrific day three years ago."
Read more: How important is fall protection?
Falls are among the most common causes of serious work-related injuries and deaths, according to the U.S. Department of Labour's Occupational Safety and Health Administration (OSHA).
"Employers must set up the workplace to prevent employees from falling off of overhead platforms, elevated work stations or into holes in the floor and walls," it said.
To prevent employees from being injured from falls, OSHA noted that employers must:
Guard every floor hole into which a worker can accidentally walk (using a railing and toe-board or a floor hole cover).
Provide a guard rail and toe-board around every elevated open sided platform, floor or runway.
Regardless of height, if a worker can fall into or onto dangerous machines or equipment (such as a vat of acid or a conveyor belt) employers must provide guardrails and toe-boards to prevent workers from falling and getting injured.
Other means of fall protection that may be required on certain jobs include safety harness and line, safety nets, stair railings and hand rails.
Read more: The basics of fall protection