Building left unstable after fire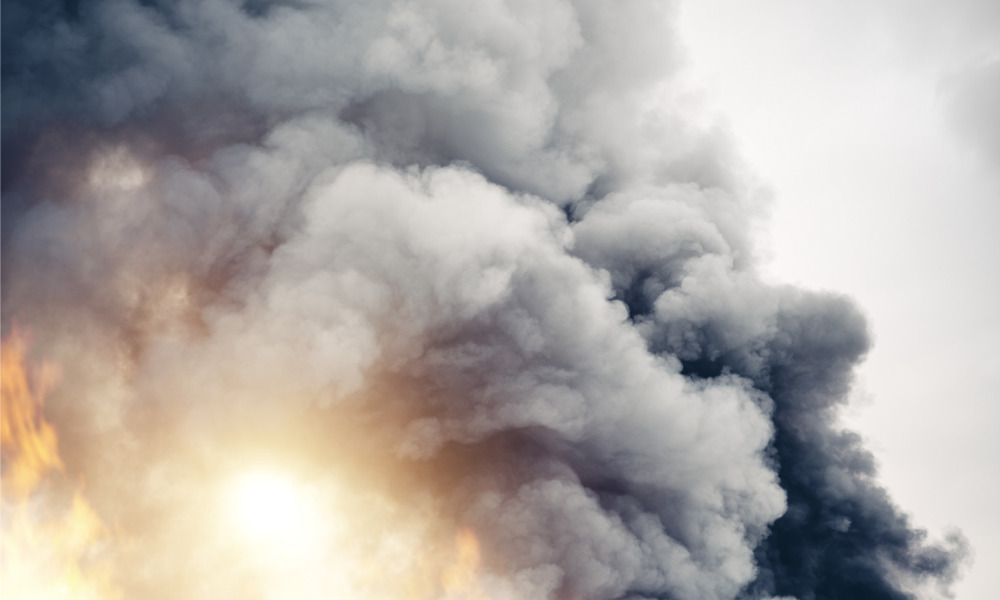 Five people were hospitalized after an explosion and a fire at a food complex in Sherbrooke, QC on Wednesday, according to a report.
Some of the victims had "major injuries" and had to be transferred to specialized centres, reported The Canadian Press, citing Dr. Marie-Maud Couture, head of the emergency department at the Centre hospitalier universitaire de Sherbrooke.
Couture did not confirm the victim's ages or whether their injuries were life-threatening.
Firefighters in the city located about 150 kilometres east of Montreal were called to the fire at the complex after witnesses reported an explosion earlier on Wednesday.
A huge plume of smoke was visible several kilometres away from the Centre de Valorisation de l'Aliment de l'Estrie, a business that promotes locally produced food and is located in a mainly industrial and commercial area in the west end of the city.
The biggest issue is that the complex is massive and contains many combustible items, Sherbrooke fire Chief Stéphane Simoneau said.
Improper management of combustion systems can cause fires and explosions, according to a previous report.
The business is a food hub with 24,000 square feet of space, including industrial kitchens for food production and processing, storage space and a local grocery store.
Simoneau also said that the building was left very unstable after the explosion, making it more difficult for firefighters to bring the fire under control.
A food warehouse delivery worker is filing a case against Walmart claiming he sustained serious injuries because of a defective portable battery charger he purchased at the megastore, according to a recent report.
A total of 16 military personnel were injured during the explosion at the Canadian Forces Base Comox, also known as 19 Wing Comox, on Vancouver Island in November 2021.
An unidentified person died while another one was seriously injured in an explosion at a chemical plant in East York, Toronto in September 2021.
In the U.S. back in June 2021, two firefighters were taken to area hospitals after responding to a fire at the Chemtool Plant in Rockton, Illinois – just weeks after federal investigators visited the site because of two health and safety complaints. The month before, the Canadian Labour Congress and the United Steelworkers union honoured the 29th anniversary of the disaster at the Westray coal mine in Plymouth, Nova Scotia that took place on May 9, 1992.