Worker was pinned to ground by heavy concrete paving stones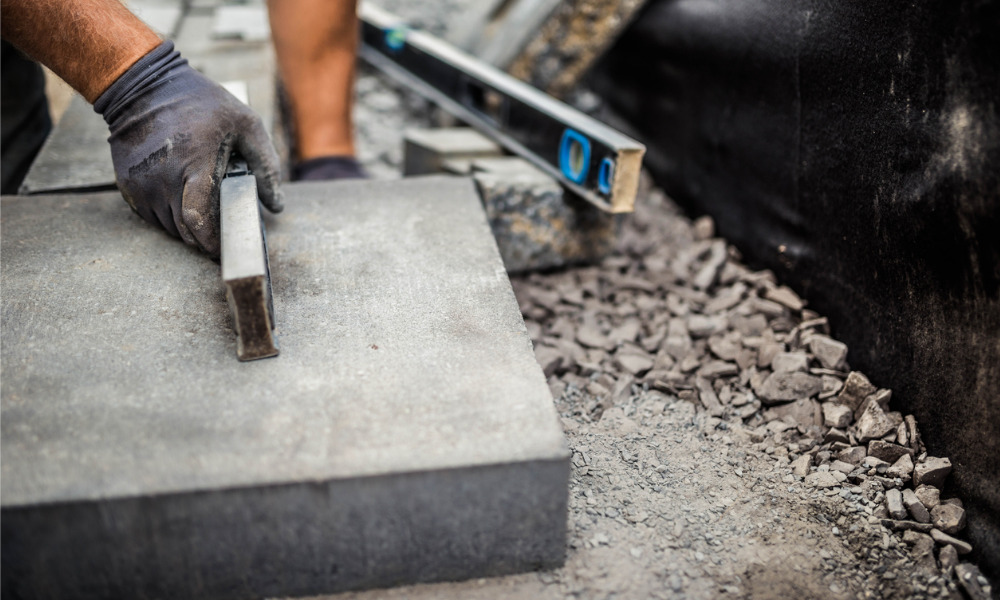 British Columbia employer Van Isle Bricklok Surfacing and Landscape Supplies Ltd. – also known as Bricklok Surfacing – has been fined $27,211.14 following an incident that left one worker injured.
The incident happened in the Central Saanich district municipality in Greater Victoria while a worker was taking inventory in a storage yard.
A pallet of concrete paving stones weighing 1.5 tonnes fell, pinning and injuring the worker.
WorkSafeBC investigated the incident and found that many of the stacks of paving materials in the yard were out of plumb or unstable. The government agency also found that there were no written procedures in place for how to stack the pallets.
"The firm failed to ensure that materials were stacked or stored in a stable and secure manner. This was a high-risk violation," according to WorkSafeBC.
How material should be stockpiled depends on the nature of the material itself, and the overall goal is to create a stockpile that is stable, according to the Canadian Centre for Occupational Health and Safety (CCOHS). This stability will depend on many conditions, including:
size and shape of the material being piled (e.g., solid object or "loose" material such as sand, stone, grain, etc.)
condition of the stockpile pad or shelving (e.g., flatness, stability, etc.)
exposure to temperature, rain, ice, snow
if the material will compact under its own weight
Here are some tips on stockpiling loose materials, according to CCOHS:
Prepare a pad or level ground that can support the type and amount of material to be stored, and that can provide water drainage.
Make sure that safe loading areas are incorporated into the work plan.
Follow safe operating procedures when working with or near the stockpile (e.g., when removing or adding material), such as to never undercut a working face or leave a hollow space.
Use barriers, berms, or other barricades as required.
Never enter or leave the cab of your vehicle if loading is in progress.
Be aware that material could shift or fall at any time.
Previously, Rona Inc. – an American-owned Canadian retailer of home improvement and construction products and services – was fined $330,507.98 for repeated violations in the workplace. This came after WorkSafeBC inspected the employer's Penticton workplace in British Columbia and found a large storage rack that had visible damage to its vertical members and cross-bracing.
Also, British Columbia employer Cantex-Okanagan Construction Ltd. was fined $57,318.16 for safety violations it committed at its Hudson's Hope worksite. This firm operates a gravel crushing plant.