Suspect 'broke the plexiglass right in her face,' says man who recorded the incident on video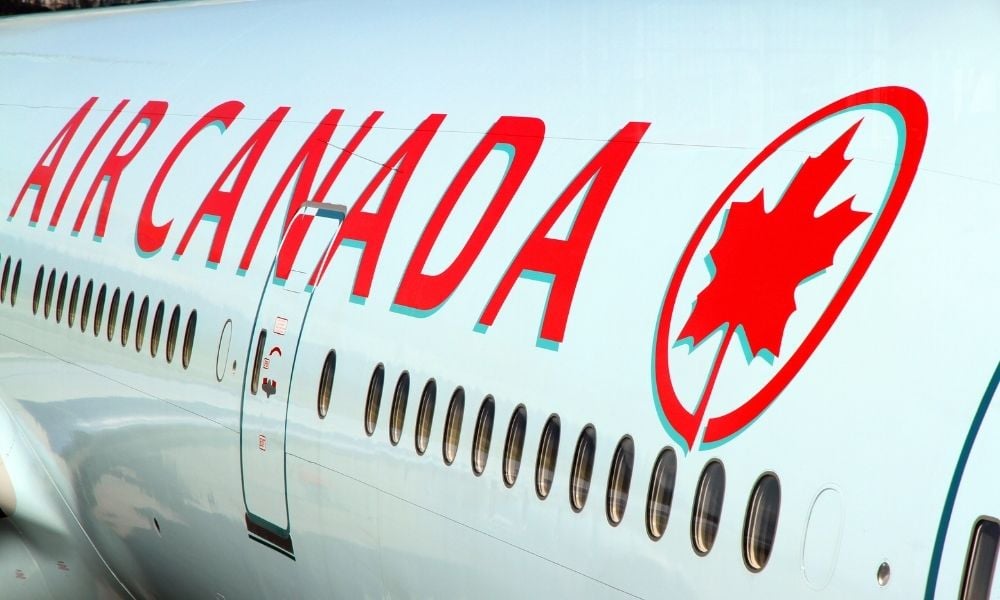 A 45-year-old man was arrested for assaulting an Air Canada employee at Montreal's Pierre Elliott Trudeau International Airport, according to a report.
The incident took place at around 1 a.m. on Feb. 20 and was caught on video.
The video showed the 34-year-old victim slumped over her work counter, cradling her head with her hand.
"This woman was just hit by a man, she's bleeding like crazy," the person recording the video narrated in French. "He broke the plexiglass right in her face because he missed his flight."
A few moments later, the woman collapsed on the floor as her colleagues rushed to her side. She was sent to a hospital.
The video file has since been transferred to Montreal police (SPVM).
"She was sent to hospital as a preventative measure," said Julien Lévesque, a spokesperson with Montreal police, according to a CTV News report. "Her injuries were not major."
The suspect was arrested onsite and has been released with a promise to appear in court, added Lévesque.
Airport officials confirmed that security agents had to intervene following "a situation involving a passenger and an employee of the airport community," according to the report.
"Regardless of the reason or the passenger's dissatisfaction, nothing justifies the use of physical and verbal violence in our facilities," said Anne-Sophie Hamel, director of corporate affairs and media relations. "ADM will never tolerate this type of behaviour at YUL."
Numerous other employers have also been victims of assault while they were on their jobs.
Two staff members of the Edmonton Institution in Alberta suffered injuries as they were responding to an incident inside the facility. The two workers were assaulted inside the maximum-security federal institution when responding to a "physical altercation" between two inmates, according to Correctional Service Canada (CSC).
A 22-year-old man pulled out a knife and threatened a bus driver of a Winnipeg Transit bus in Manitoba. The accused was charged with assault with a weapon, uttering threats to cause death or bodily harm and possession of a weapon as well as failing to comply with conditions of a release order. He was detained in custody.
In November 2021, a male Costco shopper in Calgary, AB was convicted with multiple assault charges for his response to the mask use policy inside the store. The man was charged with four counts of assault and one count of resisting arrest related to a series of altercations at the 32nd Street N.E. business in November 2020. The man swung around and struck a female constable in the face with a closed fist, according to witnesses.
Earlier, events in November 2021 showed that Ontario healthcare employers must do a better job protecting their frontline workers amid the pandemic.
Recently, the union representing Toronto transit workers has joined a nationwide effort to call for better protection for employees after two Toronto Transit Commission workers were assaulted earlier this month, according to a report.