Attacker, who served jail time, warns he 'can't guarantee' he won't hurt others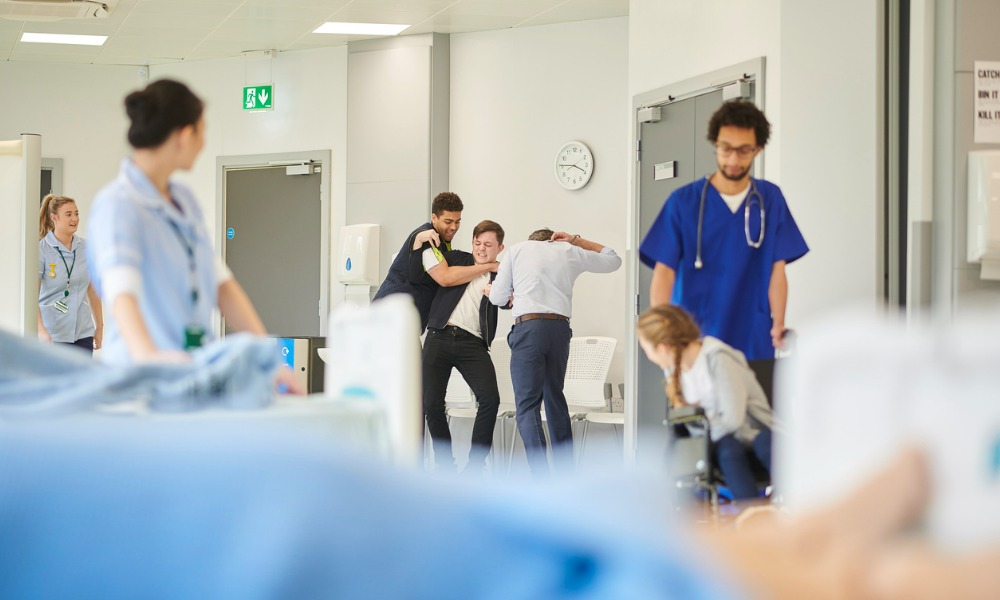 A 73-year-old New Brunswick man has walked out of court after serving six months in prison for assaulting a nurse manager and a nurse, admitting he could "snap again".
Bruce (Randy) Van Horlick appeared in the Court of King's Bench and was questioned by the lawyer of nurse manager Natasha Poirier, who he attacked in March 2019.
Poirier's lawyer Abigail Herrington questioned Van Horlick about his finances, a process called examination after judgment. But before the questions started, Van Horlick told clerk Chantal Moreau he is retired with no income other than Old Age Security payments.
And he issued a chilling warning, according to a CBC report: "I've been suffering from PTSD ever since this happened and I've been trying very hard not to hurt anybody, but if this gets too stressful, I may just leave," Van Horlick said.
"I don't want to see anyone else get hurt and I can't guarantee that they won't."
Horlick assaulted both Poirier and nurse Teresa Thibeault at the Dr. Georges-L.-Dumont Hospital in March 2019. Poirier wasn't able to return to work after the assault. She sued Van Horlick who now owes her $1.3 million.
Vancouver assault
Meanwhile, Vancouver police have arrested the suspect responsible for putting one British Columbia meal delivery worker in hospital with life-threatening injuries.
Authorities arrested the 43-year-old man in Crab Park on Sunday, about 30 minutes after he allegedly approached and stabbed the 22-year-old victim from behind at around 6 p.m. in the Chinatown neighbourhood. A report by CBC quoted Vancouver Police Department Sgt. Steve Addison.
"He was working for Skip the Dishes," Addison said in the report. "We believe he was approached out of nowhere by somebody that he didn't know."
The victim suffered injuries to his neck and chest, but was still able to take his phone out and dial 911. Several bystanders also called 911, performed first aid on the victim and shared information with officers that led to the suspect's arrest.
The attack seemed to be "random and unprovoked," said Addison. Police have asked the courts that the suspect be remanded in custody because of the violent nature of the attack.
The victim, meanwhile, is expected to live, according to a Vancouver Police statement.
In June, WorkSafeBC reminded couriers and delivery drivers to stay safe on the road. The agency released videos focused on commercial delivery, last mile delivery and food delivery.