Videos focus on commercial delivery, last-mile delivery and food delivery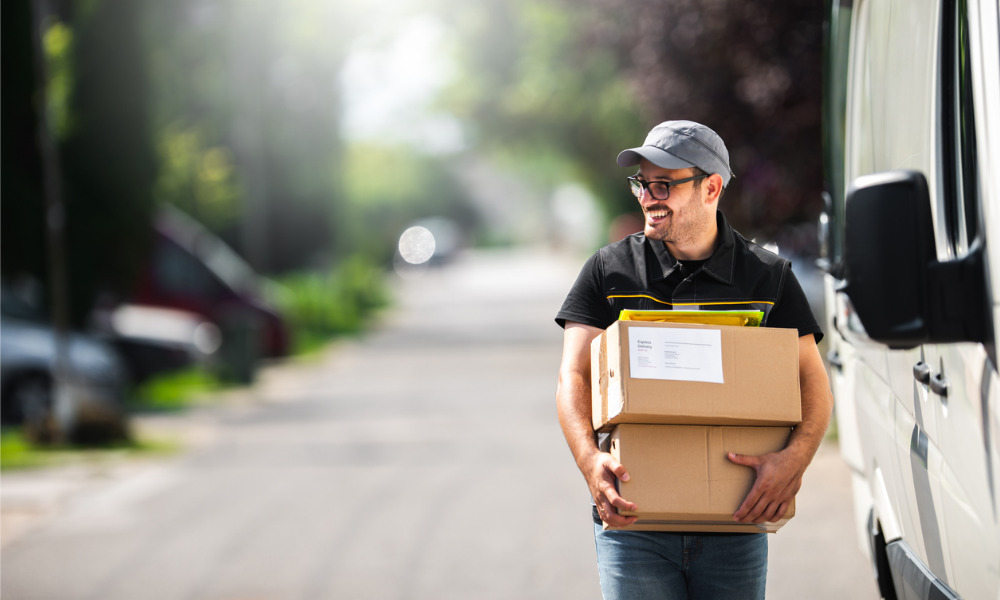 WorkSafeBC is reminding couriers and delivery drivers to stay safe on the road.
The agency released videos focused on commercial delivery, last mile delivery and food delivery. It noted that while the increasing demand for products delivered directly to consumers has contributed to the significant growth of courier and delivery services, it also led to increased injuries to workers.
Claims have increased by 30 per cent over three years, primarily involving musculoskeletal injuries (MSIs), according to WorkSafeBC.
"Delivery drivers face risks everywhere they go, and those risks can change from one delivery to the next. Assessing changing risks is crucial to staying safe," said WorkSafeBC. "These videos build awareness of top workplace hazards identified by and for delivery drivers. They show drivers how to size up a situation, spot hazards, and take steps to avoid harm when making routine deliveries."
In October 2021, the United Food & Commercial Workers Union UFCW 1518 claimed that Uber fired drivers who refused unsafe work.
More information and resources are available at WorkSafeBC's Courier and delivery page here.
More than half (55 per cent) of Ontario drivers admit to engaging in unsafe driving and nearly all (95 per cent) have witnessed dangerous driving from other motorists, according to a survey conducted on behalf of CAA South Central Ontario (CAA SCO).
Also, 40 per cent of Canadians believe distracted driving is the number one cause of car-related deaths, surpassing impaired driving (33 per cent), according to a recent survey from auto insurer Rates.ca.
"Any action that takes attention away from driving your vehicle creates unsafe conditions," said Paul Kovacs, road safety ambassador at Rates.ca. "Engaging in activities like texting, answering a phone call or drinking a coffee should only take place when the car is parked".
WorkSafeBC noted that the culture shift towards online buying will continue post-pandemic. And with increasing numbers of delivery drivers on the roads, often working under significant time pressure, "it's more crucial than ever that drivers keep safety top of mind," it said.
In February 2020, the couriers and drivers in Toronto and Mississauga were granted the right to unionize when the Ontario Labour Relations Board (OLRB) ruled that they were dependent contractors and not independent contractors, as was their previous classification.