Worker suffers fracture after falling approximately 10 feet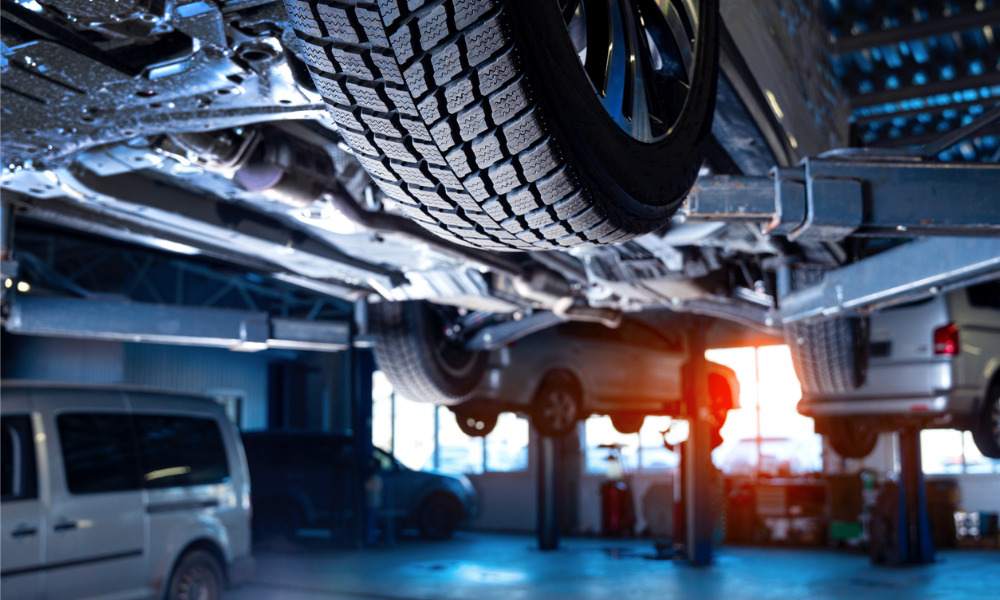 Manitoba employer Sandhill Construction was fined $18,500 after one of its workers was injured in the workplace.
The incident happened on July 16, 2018, when a worker employed by the company was helping install rafters on a two-storey garage in the Rural Municipality of Alexander.
The worker was working on the top platform of a moveable steel scaffold on the second floor. Suddenly, five of the rafters that were not yet secured to the top girder began to fall in a domino effect.
One of the rafters struck the scaffold and caused the worker to fall approximately 10 feet to the plywood surface below. The workers sustained a spinal fracture.
Officials from Workplace Safety and Health conducted an investigation and laid charges under the act.
On July 19, 2022, Dwight Reimer, sole proprietor of Sandhill Construction, pleaded guilty to failing to provide information, instruction, training and supervision to ensure the safety, health and welfare of a worker.
"Manitoba Labour, Consumer Protection and Government Services is reminding employers to ensure workers are appropriately trained and supervised," according to the provincial government.
Previously, Coast Roofing Ltd., Dogtooth Log and Timber Ltd., Big Guns Roofing Ltd., Rai Star Custom Homes Ltd., Lalli Development (2011) Ltd., 0568677 British Columbia Ltd. and Kalan Constructions Ltd. were also fined for fall protection violations in the workplace.
Most jurisdictions require the use of specific fall protection measures before, or in addition to, personal protective equipment (PPE), according to the Canadian Centre for Occupational Health and Safety (CCOHS). These measures generally include the use of some of the following:
fixed barriers (e.g., handrails, guardrails)
surface opening protection (e.g., covers, guardrails, etc.)
warning barriers/control zones
fall or travel restraint systems (i.e., a system to prevent a worker from falling from a work position, or from travelling to an unguarded edge from which the worker could fall)
fall containment system (e.g., safety nets)
fall arrest systems (i.e., a system that will stop a worker's fall before the worker hits the surface below)
Meanwhile, the pressure of getting the job done quickly may have led Steven Lutes to fall to his death right at the worksite on Jan. 30, 2017, a co-worker claimed during the inquest proceedings about the incident. Lutes died from injuries he sustained after a fall from the fourth storey of the then-unfinished Hilton Garden Inn on Queen Street.