WCB CEO promises 'digital reinvention' to better serve clients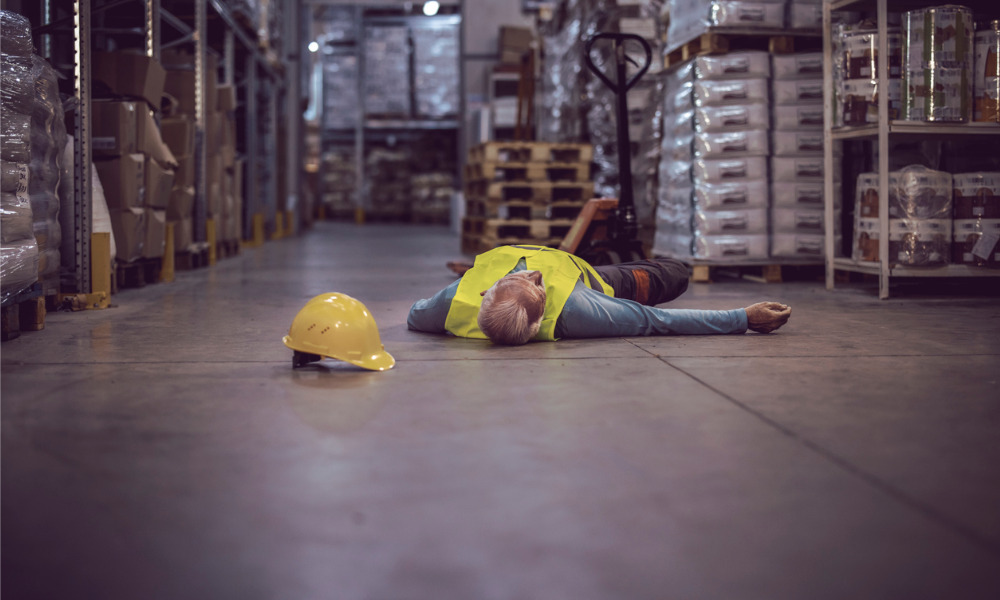 Manitoba recorded more injuries in 2021 compared to 2020, according to data released by the province's Workers Compensation Board (WCB).
The time loss injury rate in the province increased to 2.7 per 100 full time workers last year from 2.5 per 100 full time workers the previous year, according to the report.
"We saw a proportional increase in claims volumes in 2021 despite having fewer workers in the system than the pre-pandemic years," said Radean Carter, WCB spokeswoman, according to a Winnipeg Free Press report.
Earlier, WorkplaceNL's 2021 Annual Performance Report revealed that the lost-time incident rate remains at an all-time low since the workers' compensation system was introduced in Newfoundland and Labrador in 1951 – at 1.5 per 100 workers.
Total injury claims also jumped to 24,003 in 2021 from 22,645 in 2020, while time loss claims also increased to 12,974 from 12,044 in the same period.
"More claims in the system, with corresponding fewer workers, have pushed the injury rate up," Carter explained.
There were also more severe injuries reported in 2021 (3,512) than in 2020 (3,051) and more fatality claims last year (20) than the previous year (14).
Claim costs totalled $201,438,000 in 2021, versus $185,718,000 in 2020.
However, days lost to workplace injury or illness to 1.64 per full time worker from 1.66 in 2020.
But average days paid for all wage loss claims also dipped to 33.2 days in 2021 from 34.3 in 2020.
Worker satisfaction with the WCB support for return to work also took a little bit of a hit, dropping to 83 per cent last year from 85 per cent in 2020.
In June, Ontario's Workplace Safety and Insurance Board (WSIB) announced it is giving small businesses a bigger sum for their health and safety efforts, and officially opened nominations for the Elizabeth Witmer Small Business Health and Safety Leadership Awards and have doubled the prizes for the winners. Meanwhile, the Ontario Network of Injured Workers' Group (ONIWG) demanded that the WSIB stop giving "unprecedented financial handouts."
Now, WCB is looking to innovate to better serve Manitoba employers and workers, according to Richard Deacon, WCB president and CEO.
"Above all, our focus is on being customer-centric and to deliver on this ambitious promise we will be adopting new technologies, processes and mindsets so we can continue to be responsive and adapt to a changing environment," he said.
"To that end, we are embarking on a digital reinvention over the next several years with a simple goal: to deliver a service experience that can be characterized as being what is needed, when it is needed, in the way that it is needed."