Investigation ongoing after vehicle crashed into ditch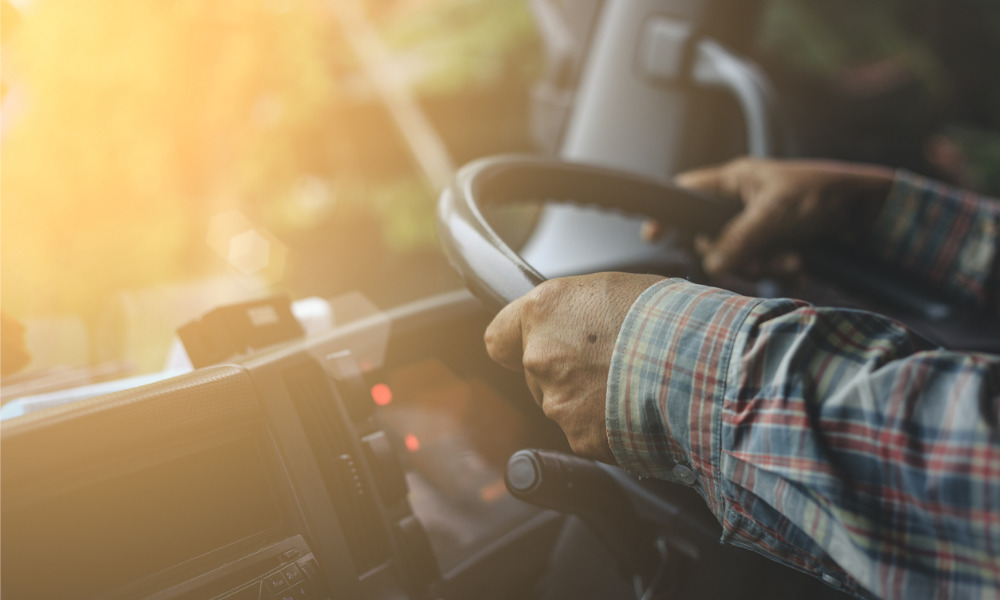 A 40-year-old farm tractor driver died on Friday after a crash, according to a report. The incident happened around 7:45 in the evening on Mill Village Road in the Shubenacadie village in Nova Scotia, Saltwire reported.
The tractor crashed into a ditch after moving to the side of the road as another vehicle was passing by, according to Royal Canadian Mounted Police Nova Scotia. The driver died on the scene.
Police, EHS and Shubenacadie Fire & Emergency Services responded to the incident. A collision reconstructionist also attended the scene. Nova Scotia RCMP is investigating the incident, being assisted by the Nova Scotia Medical Examiner's Office.
Here's a list of 10 tips to encourage a safe driving culture in your organization, according to Indeed:
Hire drivers with a good track-record.
Provide access to driver training.
Give employees the tools they need.
Develop a rest schedule for your drivers.
Include drivers in your "lone workers" policy.
Set safety guidelines.
Minimize outside distractions.
Monitor health and wellbeing.
Monitor performance regularly.
Motivate your drivers with an incentive scheme.
Here are some things that workers can do to stay safe, according to CBC. Employers must also remind their workers of these things:
Do routine checks.
Keep your eyes active.
Eliminate distractions.
Maintain a safe distance.
Match your speed to your conditions.
Don't drive drowsy.
Make yourself visible.
Anticipate the worst-case scenario and plan an escape route.
Control your emotions.
Be winter wary.
Previously, one driver died after the vehicle he was driving figured in a three tractor-trailer collision in South Glengarry in eastern Ontario. Before that, a semi-truck driver died while a bus driver was injured in a fiery crash on Highway 16 near McBride, B.C. Also, one worker was critically injured when a driverless bus crashed into a tree in Whitby in Ontario.
Alberta is looking to make work much safer for roadside workers. Bill 5 or the Traffic Safety Amendment Act, 2022 will require all motorists traveling in the same direction to slow down to at least 60 km/h when passing a stopped roadside worker vehicle with its lights flashing. It passed first reading on March 16.
More than half (55 per cent) of Ontario drivers admit to engaging in unsafe driving and nearly all (95 per cent) have witnessed dangerous driving from other motorists, according to a survey conducted on behalf of CAA South Central Ontario (CAA SCO).