One worker drove a stand-up forklift without authorization, leading to another worker suffering injury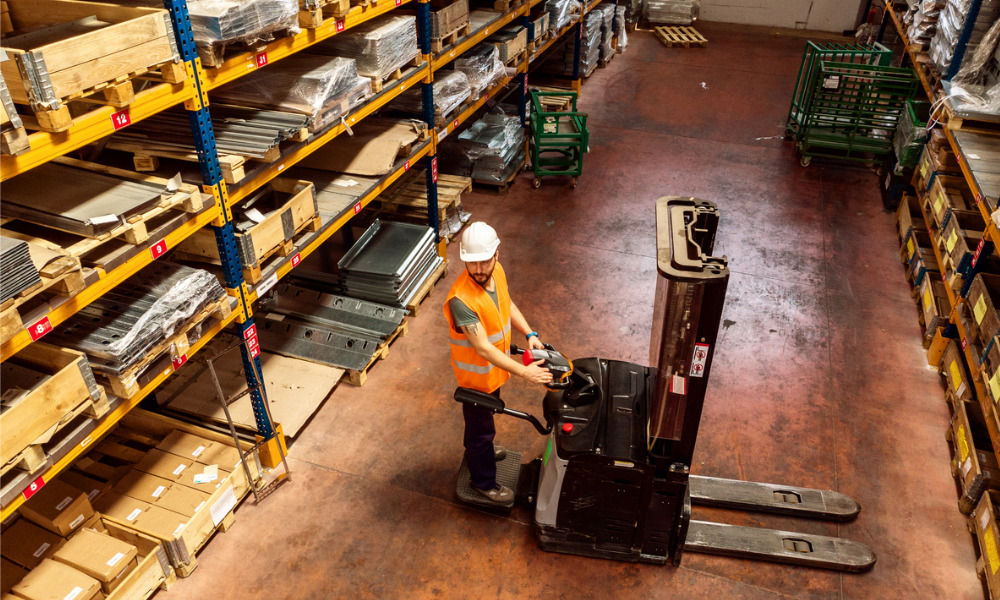 Ontario employer Accuristix, Inc. was fined $70,000 after pleading guilty to a violation that led to a critical injury to one worker.
The Ontario Court of Justice, Provincial Offences Court also imposed a 25-per-cent surcharge, to be credited to a special provincial government fund to assist victims of crime.
The charge resulted from an Oct. 18, 2019, incident, when a worker employed by the company was operating a stand-up forklift without authorization from the company.
The employee drove toward another worker on a stationary rider forklift to hand him an electronic scanner. However, the second worker suffered a critical injury when stepping off the rider forklift.
The driver of the stand-up forklift had received health and safety instruction and training annually, according to the Ontario government.
"The safety training stated that unlicensed employees were prohibited from operating motorized material handling equipment, and that an operator should never drive motorized material handling equipment toward a pedestrian standing in front of a fixed object," according to the government.
Following an investigation, Ontario found that Accuristix, Inc., failed as an employer to ensure the forklift causing the injury was operated by a competent person contrary to s. 51(2) of Regulation and s. 25(1)(c) of the Act.
Forklift safety tips
Getting forklift certification is essential for its safe use in the workplace, according to BigRentz, an equipment rental company based in California, U.S.A.
"Since many accidents are due to poor training, it is recommended that only those who have been trained and licensed in accordance with OSHA standards be responsible for operating a forklift," it said. "Employers should evaluate their employees' performance at least once every three years and supplement training with lectures, videos, software training, and demonstrations."
Previously, another Ontario employer, St. Marys Cement Inc. (Canada), was fined $165,000 after one of its workers suffered a critical injury while conducting testing on equipment in the Finish Mill at 400 Bowmanville Avenue, Bowmanville, where a fine cement powder is produced.
Another Ontario employer, Northern Transformer Corporation, was fined $50,000 after one of its workers was caught between two transformers, causing critical injury.
Also, British Columbia employer Richmond Plywood Corporation Limited, otherwise known as Richply, was charged $547,080 after one of its workers was injured after being caught in a press in the workplace.