'Today's victory is the result of years [of] hard work, and pure grit from health care workers, unions and families wanting a strong long term care system in Ontario'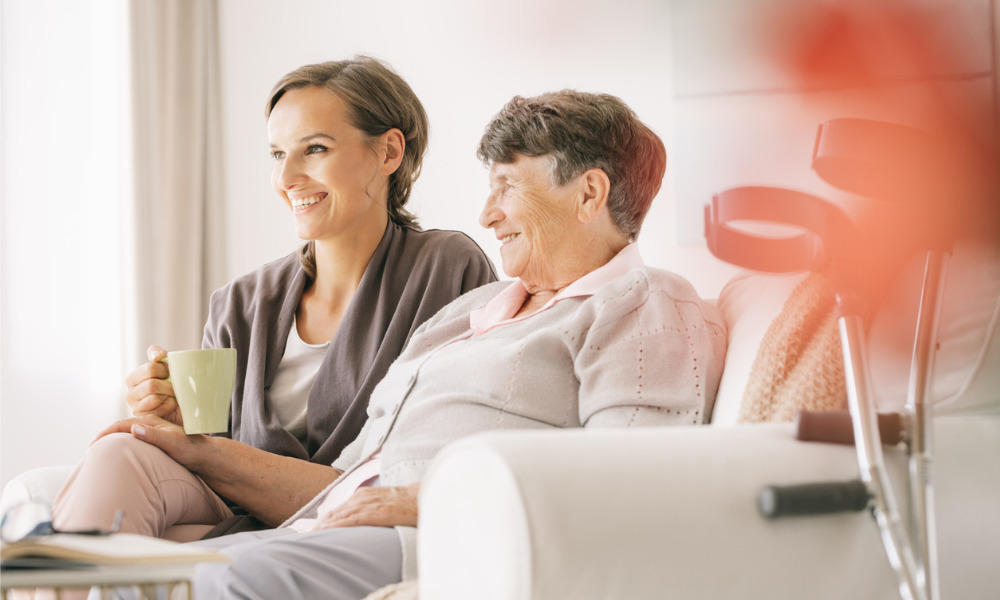 Ontario is increasing the hours of direct care for each long-term care resident to an average of four hours per day.
"I made a promise to long-term care residents, their families and their caregivers that we would deliver better care for our seniors," said Premier Doug Ford. "Today, we are delivering on that promise and acting on the early recommendations of Ontario's Long-Term Care COVID-19 Commission. By increasing the hours of daily direct care for residents, we will improve their quality of life and ensure they are more comfortable and safe."
The announcement means that direct hands-on care will be provided by nurses or personal support workers to support individual clinical and personal care needs. The government also committed to establishing hard targets set over the next four years to achieve this standard by 2024-25, and to educate and recruit the tens of thousands of new personal support workers, registered practical nurses and registered nurses that will be required.
Ontario will work in collaboration with its partners, including labour, education and training providers, as well as sector leaders, to deliver the significant changes to the long-term care sector required to deliver on its four hours per day commitment, according to the government.
"Improving the quality of life and care for long-term care residents is at the centre of everything we do. And after decades of neglect by successive governments we will work with our partners and with leadership in the sector to transform how we care for our loved ones for generations to come," said Merrilee Fullerton, minister of long-term care. "Although we will continue to make progress, these changes will not happen overnight, as we have to hire and train a great number of staff and build modern new facilities so our residents get the level of care they deserve."
Previously, Ontario set aside $100 million for long-term care projects from the $1.05 billion in combined federal-provincial funding through the new COVID-19 Resilience Infrastructure stream.
Ford made the announcement in advance of the release of Ontario's 2020 Budget on Nov. 5.
Victory
Workers' union Unifor considers the development as a victory.
"Today's victory is the result of years [of] hard work, and pure grit from health care workers, unions and families wanting a strong long term care system in Ontario," said Jerry Dias, Unifor National President. "Ontario's long-term care system has been in crisis far too long. This pandemic has spotlighted the crisis in long-term care and the urgency to make change. This announcement gives workers and residents hope for brighter days ahead, but we must aim for a faster timeline for implementation and create a plan to attract the thousands of front-line workers who have left the industry."
"It has taken an immense amount of hard work to achieve today's victory," said Naureen Rizvi, Ontario regional director, Unifor. "It's a tragedy that it took thousands of deaths and the pandemic for governments to recognize that workers are overworked and undervalued in long-term care. Moving forward, I hope that the government moves quickly to enshrine the four hours of direct care in legislation. We must stop putting monetary values on our elderly and those who care for them."
The increase in average daily hours of care builds on supports recently announced for long-term care, including investing $1.75 billion over five years to increase long-term care capacity and spaces for seniors, as well as the government's commitment to build 30,000 new long-term care beds over 10 years. Ontario is also driving the development of new long-term care homes through the Accelerated Build Pilot Program, adding 1,280 beds by early 2022, said the government.
Ontario has had to deal with COVID-19 troubles earlier this year. In July, a class action was launched on behalf of the residents of 96 long-term care homes in the province, seeking damages from the owners and operators for their alleged mishandling of the COVID-19 situation.