In B.C., those in the service sector are most likely to file a claim for injury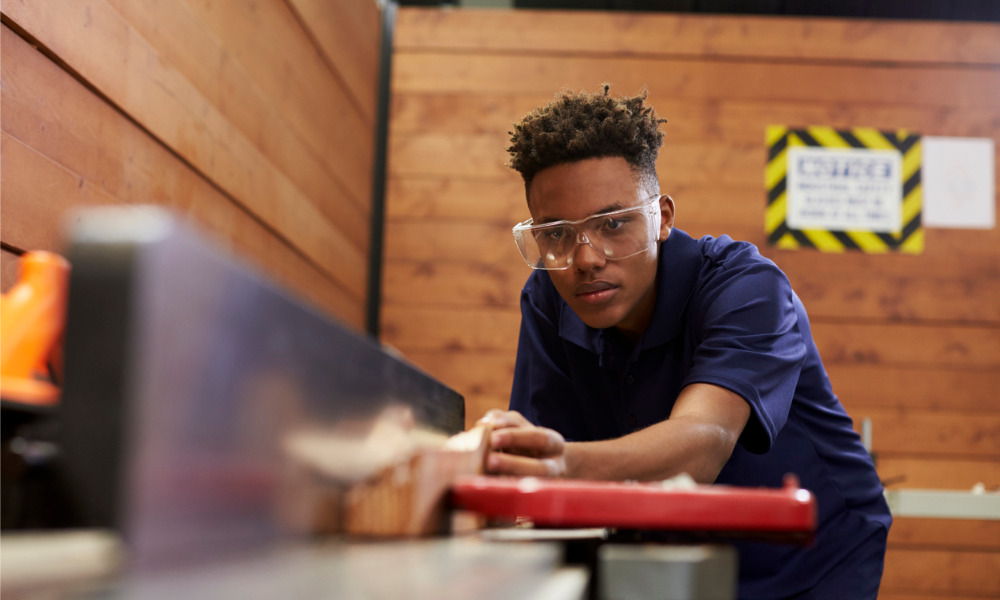 In 2021, WorkSafeBC accepted 7,125 claims related to work injuries from young workers. The organization issued a reminder to employers that as large numbers of young people will begin entering the workforce for summer jobs, this group of workers are vulnerable to injury at work.
According to WorkSafeBC, injuries were most likely to occur in service sector jobs (2,801 claims), followed by retail and wholesale (1,335 claims) and construction (1,258 claims).
In addition, the organization says that in the last five years, 16 young workers have died in workplace incidents.
"More than half of all serious injuries occur during the first six months of employment," said Jacqueline Holmes, Manager of Prevention Field Services at WorkSafeBC in a statement. Holmes says that these injuries can result from issues such as inadequate training and orientation, lack of supervision, inexperience or reluctance to speak up and raise health and safety concerns.
Read more: How company is empowering young workers to stay safe
As a reminder, it is illegal for employers to fire or punish a worker refusing unsafe work, or reporting hazards to a supervisor. Under B.C.'s Workers' Compensation Act, employers have a legal responsibility to ensure that new and young workers receive appropriate training and supervision.
WorkSafeBC says that young workers need to be aware of their rights in the workplace – especially the right to refuse unsafe work. "It is every worker's right to refuse unsafe work. Young workers should speak to their supervisors if they feel a task might be hazardous," said Holmes. "Trust your gut— it's okay to say, 'I need more training before I am comfortable' or 'This doesn't feel safe.'"  
In the statement, WorkSafeBC also said that parents can play a role in helping young workers be more safe on the job. "Talk to your young adult children about workplace health and safety," said Holmes.