RCMP investigating incident after on-duty officers come under fire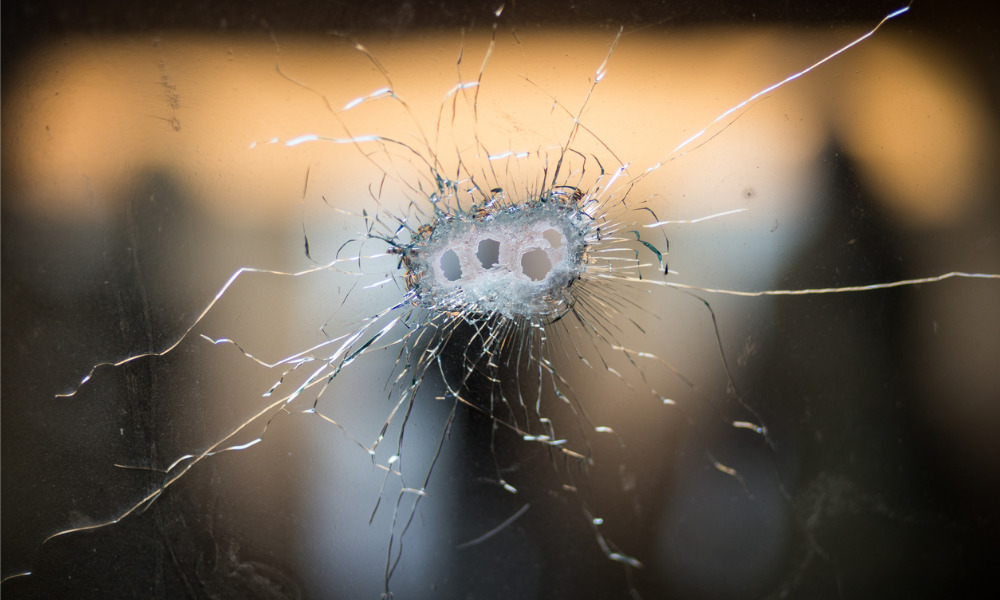 A peace officer was shot and injured while at work in New Brunswick, according to reports.
At 9:30 a.m. on Friday, police responded to a report of an incident involving a firearm.
The shot came from an individual travelling in a vehicle on Highway 2 near Nackawic. It was aimed towards two Justice and Public Safety officers who were on duty in a black marked vehicle, according to The Canadian Press and CBC.
As a result, one of the officers sustained a minor injury and was taken to a hospital. The second officer was not hurt.
"#RCMPNB are in the #Nackawic area investigating an incident involving a firearm. Please avoid the area to allow police to work. At this time, the incident does not meet the criteria for an Alert Ready message," Royal Canadian Mounted Police (RCMP) New Brunswick said in a tweet at the time of the shooting.
"This is a very serious incident and we are conducting a thorough investigation to identify and hold accountable those responsible," said Cpl. Hans Ouellette of the New Brunswick RCMP in a written statement.
"If you were on Highway 2 near Ritchie on Friday morning, or if you recognize the description of the vehicle or the occupants, please call police or Crime Stoppers immediately."
You can contact the Nackawic RCMP at 506-575-6200, and you can also give information anonymously through Crime Stoppers by calling 1-800-222-TIPS (8477) or by Secure Web Tips at www.crimenb.ca.
Police said there were three occupants inside the vehicle. The vehicle is believed to be dark grey or silver in colour.
The driver is believed to be a Caucasian man in his early 20s. He was described as wearing a black ball cap and dark-lensed glasses. A description of the other two occupants is currently not available, said the RCMP in a news release.
"What is with people wanting to shoot police in New Brunswick? Two major tragic incidents since 2014," commented Facebook user Chris Dunstan.
In August 2018, Matthew Vincent Raymond was arrested after the fatal shootings of Fredericton police constables Sara Burns and Robb Costello, according to a previous CBC report.
In 2014, three RCMP New Brunswick officers were shot and killed while two other officers were wounded by a heavily armed gunman in Moncton.