Firms fined a total of $35K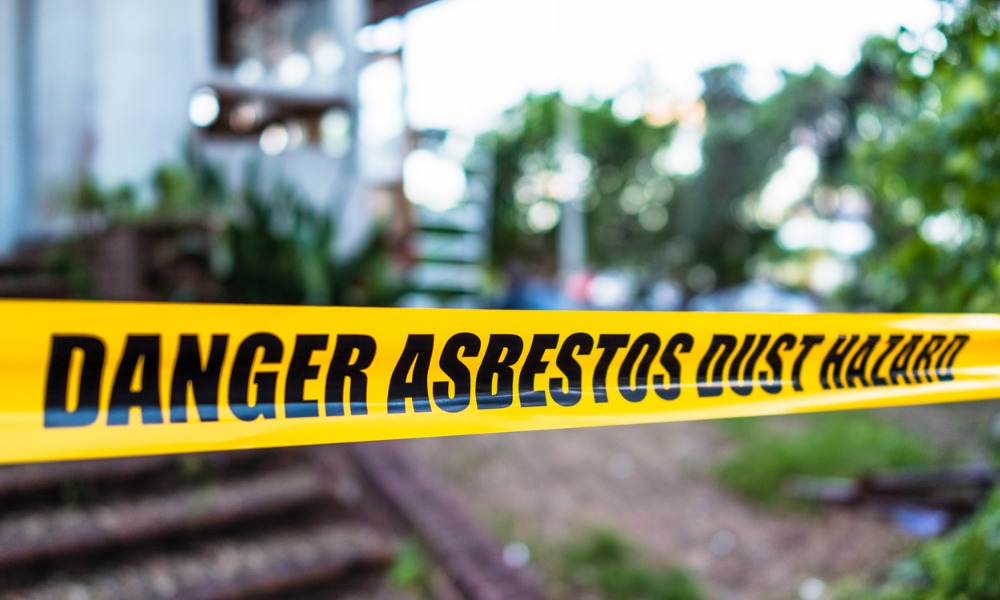 A number of B.C. firms have recently been hit with fines for asbestos-related violations.
Angus Environmental was fined $20K in June following an inspection at a work site in Coquitlam.
The firm has been conducting asbestos abatement at a house which was going to be demolished.
WorkSafeBC inspected the site and found that two of the firm's workers were inside the containment wearing street clothes and not adequate PPE. Furthermore, the containment itself has multiple issues: the decontamination facilities had no water supply connected and no daily air monitoring was being conducted so air clearance had not been achieved.
Following the inspection, WorkSafeBC issued a stop-work order.
WorkSafeBC said: "The firm failed to sample for airborne asbestos fibres daily, and failed to safely contain or remove hazardous materials. These were both repeated and high-risk violations."
Another asbestos abatement firm, E H Z Pre-Demolition Ltd., was fined $10K for similar offences in June.
The firm was demolishing a house in Kelowna when it received a visit from WorkSafeBC.
During the inspection, WorkSafeBC found a number of violations, including no signage or barricades in place to indicate the presence of asbestos-containing materials (ACMs) or other hazardous materials.
This was a repeated – and high-risk – violation.
Furthermore, workers were not provided adequate PPE, such as respirators and protection clothing. In addition, the firm's work procedures to prevent the spread of ACMs was not being followed. As with Angus Environmental, a stop-work order was issued.
Lastly, Fairmore Environmental Ltd. Was fined $5k in the same month for violations at a work site in Chilliwack.
WorkSafeBC visited the site, where the firm was conducting asbestos abatement of a pre-1990 house planned for demolition. During the inspection, WorkSafeBC noted that there was no inward airflow in the decontamination facility, meaning that there was no adequate ventilation.
The inspection also uncovered uncontained debris piles including plaster – an identified ACM.
WorkSafeBC issued a stop-work order and said: "The firm also failed to provide its workers with the information, instruction, training, and supervision necessary to ensure their health and safety."
These were both repeated violations and, said WorkSafeBC, "the firm failed to prevent the spread of asbestos dust and debris into other work areas" – all high-risk violations.