Ministry of Labour to launch investigation into cause of collapse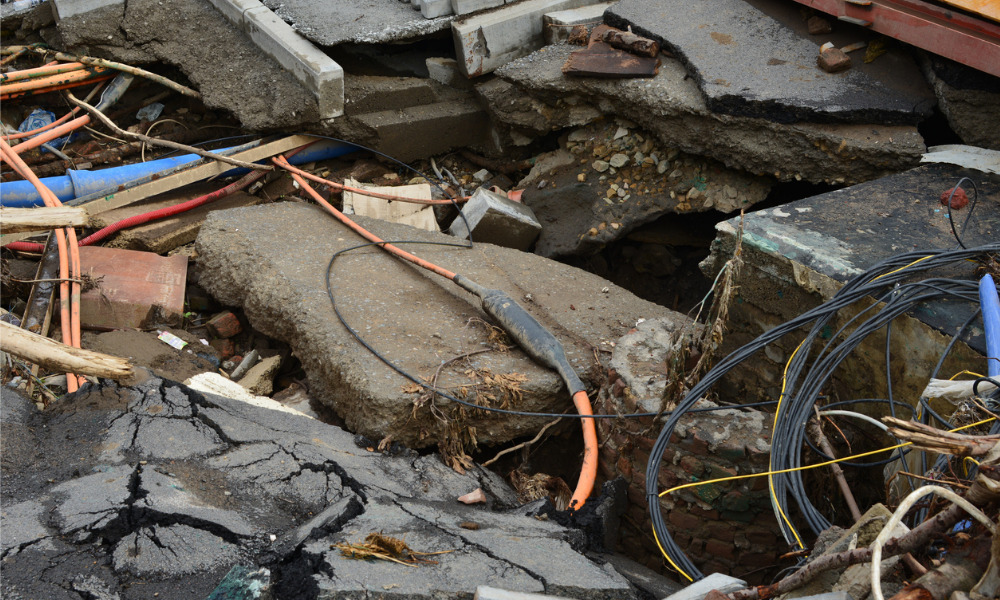 Two workers died and two others were injured following a trench collapse at a construction site in Ontario.
The incident happened on Monday, at the site on Rossland Road, between Westney and Ravenscroft roads. A large trench caved in around noon, burying two workers and injuring two other men.
Rescue crews pulled the body of the two men from the trench in Ajax at around 2:30 a.m. on Tuesday, more than 12 hours after the incident.
The victims have been identified and their families have been notified, reported the Toronto Star, citing Sgt. Joanne Bortoluss of the Durham Regional Police.
However, Bortoluss said she did not have information about their ages or whether they were Durham Region residents.
Autopsies will be carried out on both men on Tuesday, according to the report.
One of the injured men was airlifted to Sunnybrook hospital in Toronto, while another was taken to Lakeridge Health Ajax-Pickering.
Police, fire and rescue personnel attended the scene of the incident. Ontario's Ministry of Labour was also on-scene and is investigating the incident, reported CP24.
Previously, Alberta employer Precision Trenching was fined $275,000 for an incident that left one worker fatally injured. The incident happened on Oct. 30, 2018, in Edmonton. The worker was inside a trench greater than 3 metres (m) deep by 6 m wide, working to level it. However, the south bank gave way, covering the worker to their neck.
Excavation and trenching are amongst the most dangerous operations in the construction industry, according to SafetyCulture, a global technology company.
"Dangers can include cave-ins, falling loads, hazardous atmospheres, and hazards from using heavy equipment," it said.
"Regular pre-work inspections can reduce hazards and serious risk of injury. Safety inspections should check for the type of excavation being conducted, support and warning systems in place, access areas, weather conditions, heavy equipment, and PPE."
Also, when it comes to construction safety, there are so many moving parts. This is why training and education are such integral parts of jobsite safety. And being able to bring information to life is key, according to Doug Legg, service and training manager at Rubicon Safety.
"You have to show them something they've never seen before, or you have to find a way to engage with people." Legg said that as an instructor, it's always good to have some information in your back pocket and be up to date on current events to be able to liven up a room.
In addition, "you've got to be able to gauge people, and their attention spans. And [there are] different types of learners," he said. "[There are] different rooms, and you've really got to read who your audience is."