Ontario's Ministry of Labour is investigating the incident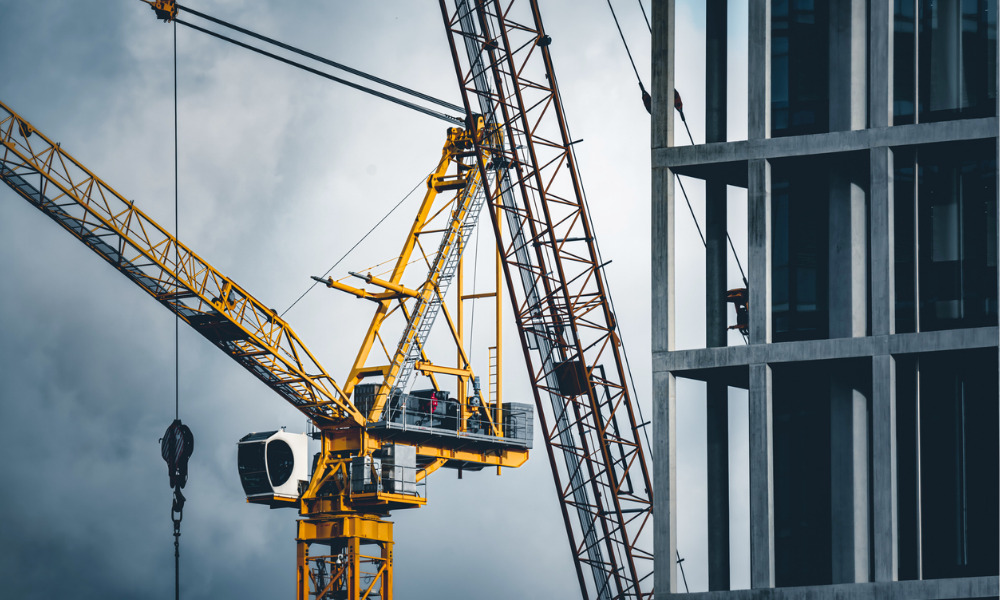 Two people were hospitalized following an incident involving a crane at a construction site north of Toronto, according to a report.
The incident occurred shortly after 11 a.m. on Friday, at a site located near Woodbine Avenue and Stouffville Road in Whitchurch-Stouffville near Gormley, CTV News reported, citing the York Regional Police.
One male was rushed to hospital via air ambulance with serious injuries. Another male was transported by ground ambulance to a local hospital, though the extent of his injuries were unknown at the time of the report.
Ontario's Ministry of Labour is investigating the incident.
Michel Gosselin, a bricklayer and mason, and owner of the firm Maçonnerie Michel Gosselin inc., was fatally injured in an accident on August 12, 2020, in Quebec City. The incident also led to another worker getting badly injured, according to the Commission des normes, de l'équité, de la santé et de la sécurité du travail (CNESST), which also revealed two causes of the accident.
Also, WorkSafeBC has penalized four British Columbia construction firms for workplace safety violations. One of them was Onni Contracting Ltd., which was fined $38,991.91 for violations it committed while undergoing a renovation at a commercial complex in Victoria.
Online Constructors Ltd. was also fined $7,252.54 for violations it committed while it was conducting upgrades to a highway bridge at Liard River.
Previously, All-Phase Contracting Ltd. was charged $5,000 related to its pre-demolition asbestos abatement at a duplex. WorkSafeBC observed uncontained debris from drywall and vinyl tile, both identified as asbestos-containing materials (ACMs), in multiple locations on the property. Also, porous materials in the building's basement were later confirmed to be cross-contaminated with ACMs. WorkSafeBC issued a stop-work order.
Also, Leader Hazmat Ltd. was charged $5,000 for failing to protect workers from asbestos exposure. This firm was conducting asbestos abatement at a pre-1990 house slated for demolition when WorkSafeBC inspected the site. The organization found that waste bags of asbestos-containing materials (ACMs) that were not the required thickness and that were not labelled as ACM waste.
Performance Insulation Inc. in Manitoba was also fined $15,000 for failing to avoid a fall that seriously injured one worker. The incident took place on Nov. 26, 2018, when the worker was stapling mesh onto a wall on the second floor of a residential construction site.