'Until we have a vaccine, or at a minimum, treatment available for the entire population, we must prepare now for consecutive spikes or waves of COVID-19'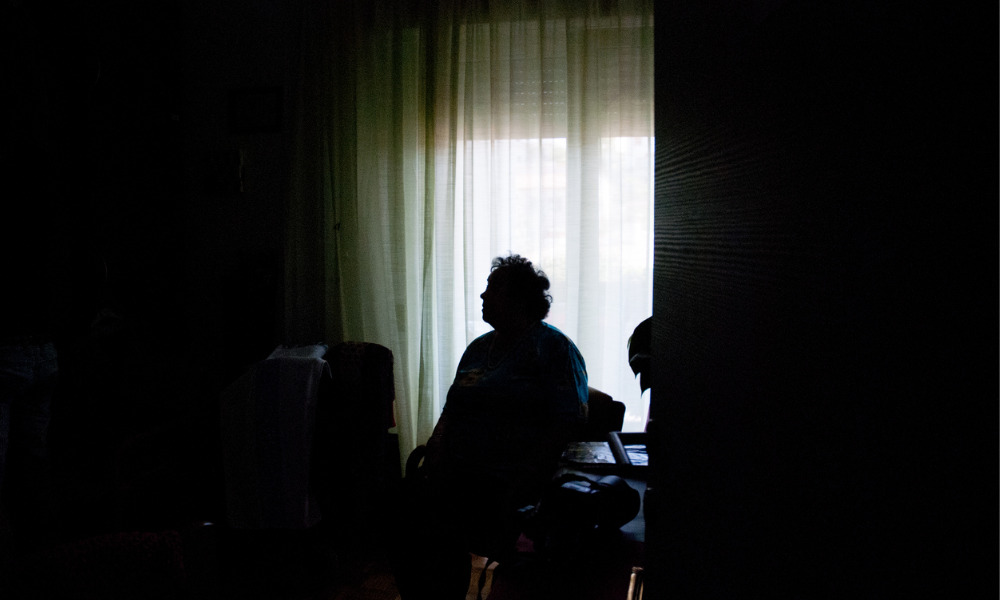 Workers' union SEIU Healthcare is calling on Ontario Premier Doug Ford to immediately commission a public inquiry, pursuant to section 3 of the Public Inquiries Act, to investigate the deaths of residents and frontline workers in long-term care facilities in the province.
"A commission is urgently required because until we have a vaccine, or at a minimum, treatment available for the entire population, we must prepare now for consecutive spikes or waves of COVID-19," said Sharleen Stuart, SEIU Healthcare president. "Both frontline workers and the elderly in our long-term care system are saying the same thing: keep us alive That's why we're calling for urgent investigations that will keep people alive and hold negligent operators responsible for the death of our healthcare heroes."
The union also wants the Toronto and Peel Regional Police to initiate investigations for criminal negligence at several long-term care and home care providers involving the death of staff, and the Office of the Chief Coroner to use their authorities to inquire into these deaths.
The statement came after Arbitrator John Stout released a grievance arbitration decision addressing a complaint from the Ontario Nurses' Association regarding the issuance of personal protective equipment to healthcare workers.
In the decision, Stout found parallels between the post-SARS Commission Report, 'Spring of Fear' and the current COVID-19 pandemic, stating that the province was "unprepared". He also said that it is clear that the "precautionary principle must be used" when the science is unclear, adding that some 1,594 health-care workers in long-term care have become infected with COVID-19 and that three personal support workers in this sector have died to date.
"I am very pleased that the decision shows the way forward for ONA members working on the front lines of long-term care," said Vicki McKenna, ONA president. "Long-term care nurses and health-care professionals have been trying desperately to stem the spread of COVID-19, and this decision obliges employers to work cooperatively with ONA to achieve that goal."
Long-term care homes must now follow the Chief Medical Officer of Health's directives, the ONA collective agreement, and Occupational Health & Safety laws regarding nurses' access to PPE, communication, testing, cleaning, staffing, cohorting of residents and self-isolation and the arbitrator's decision.
In April, Nova Scotia required front-line workers in every public and private long-term care home, residential care facility and home-care agency across the province to wear masks to help reduce the spread of COVID-19. On April 14, the province started distributing masks to all front-line workers in residential care and continuing care facilities and home-care employees under the government's partnership with the Health Association of Nova Scotia.
Ontario has implemented a new emergency order to ensure that staffing and resources are available to help workers in long-term care residences amid the COVID-19 pandemic. The temporary measures provide further flexibility for long-term care homes and allow homes to redirect their staffing and financial resources to essential tasks.
Overall, 2,892 health care workers in Ontario have been infected with COVID-19, according to the Ontario Council of Hospital Unions (CUPE).