Worker was struck by a reversing front-end loader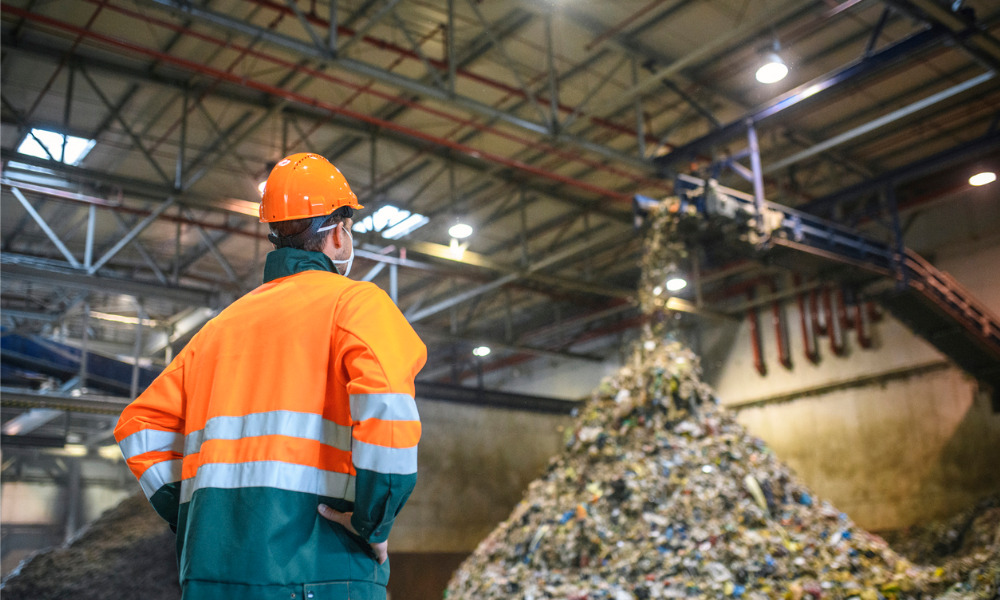 Ontario employer Countrywide Recycling Inc. – a company that provides waste management and recovery services – has been tasked to pay $100,000 for one incident that left one of its workers fatally injured.
The incident happened on Oct. 4, 2019. The worker at the company's Hamilton recycling plant was walking from the storage bunkers in the facility toward an area known as the tipping floor.
Suddenly, the worker was struck by a reversing front-end loader. The worker was fatally injured in the incident.
Following an investigation, the Ministry of Labour, Immigration, Training and Skills Development determined that the company failed to provide barriers, warning signs or other safeguards for the protection of workers in the tipping floor area.
This was contrary to section 20 of Ontario Regulation 851, R.R.O. 1990, as amended, or the Regulation for Industrial Establishments, the regulation states that "barriers, warning signs or other safeguards for the protection of all workers in an area shall be used where vehicle or pedestrian traffic may endanger the safety of any worker."
It was also contrary to section 25(1)(c) of the Occupational Health and Safety Act, which states: "An employer shall ensure that the measures and procedures prescribed are carried out in the workplace."
The employer pleaded guilty in the Ontario Court of Justice, Hamilton.
The court also imposed a 25-per-cent victim fine surcharge as required by the Provincial Offences Act. The surcharge is credited to a special provincial government fund to assist victims of crime.
Previously, British Columbia employer Mondiale Development Ltd. was fined $21,198.98 for multiple health and safety violations while it was a prime contractor at a house construction site in West Vancouver. WorkSafeBC inspected the site and issued a stop-work order after observing multiple violations, including failing to ensure elevated work areas had guardrails that met acceptable criteria, failing to ensure stairways had acceptable handrails and failing to ensure scaffolds were assembled and used according to the manufacturer's instructions.
Saskatchewan employers Norsask Forest Products Inc. and RYTT Contracting Ltd. were also fined for an incident where a worker sustained serious injuries after their glove became entangled in the chain of a sprocket.
Meanwhile, Dalwinder Singh Kandola, director of G & D Construction Ltd. (GDCL), a Metro Vancouver construction company, was sentenced to jail time after repeated workplace safety violations.