Ontario employer fined for incident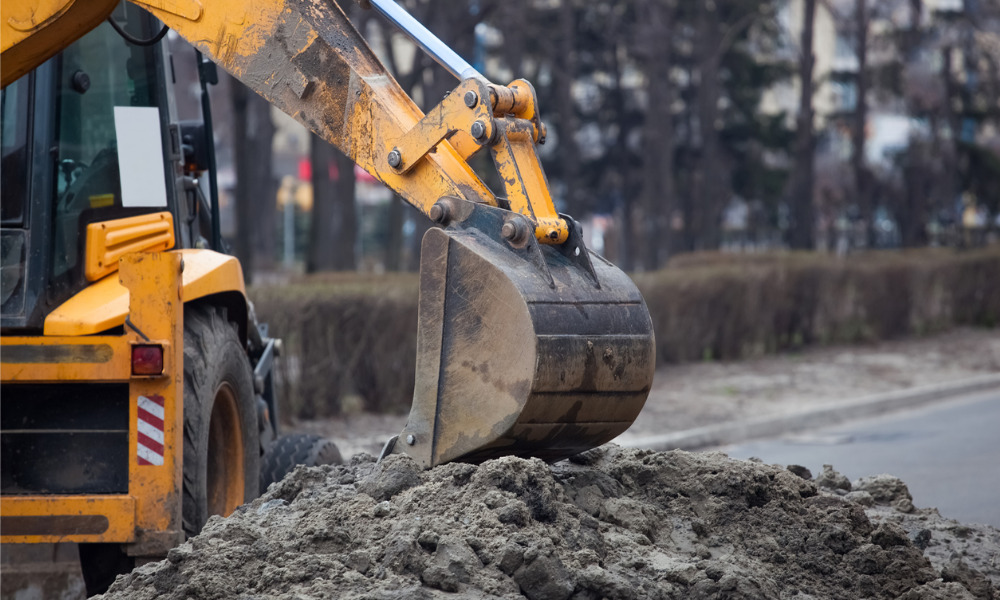 Ontario employer Trisan General Contractors Inc. has been fined $55,000 for an incident that left one worker critically injured.
The court also imposed a 25-per-cent victim fine surcharge as required by the Provincial Offences Act. The surcharge is credited to a special provincial government fund to assist victims of crime.
The charge roots from a Jan. 29, 2020, incident, when the worker was working on an excavator at Trisan's workplace.
The worker was attempting to set a 'position arm' of an attachment to the lower jaw of the excavator. Then, the boom of the excavator suddenly descended and caused the position arm to critically injure the worker.
The injured worker was asked by a co-worker to assist in completing the installation of a 'grapple' attachment to the boom of an excavator.
"A 'grapple' attachment is attached to a boom of an excavator and consists of two 'jaws' which open and close to grab, collect, lift, and/or move material," explained the Ontario government.
"Once the upper jaw of the grapple was secured to the boom, the remaining task was to attach the position arm of the boom to the lower jaw. This required aligning the mounting hole on the position arm with the mating hole on the lower jaw and then inserting a connecting pin through the holes."
An investigation by the Ministry of Labour, Training and Skills Development revealed that the process used by the injured worker and the co-worker made it possible for the worker to be exposed to a crushing hazard.
"The employer committed the offence of failing to comply with section 25(2)(h) of the Occupational Health and Safety Act," according to the government.
In 2021, McNally Construction Inc., of Hamilton, Ont., was fined $200,000 after one of its workers was fatally injured when a mini-excavator being operated in a pipe tipped over. In 2014, an incident involving an excavator also resulted in two fatalities.
Also, the Diavik mine in Northwest Territories was charged by the Workers' Safety and Compensation Commission (WSCC) over a November 2020 incident that left one worker injured.
WSCC filed nine charges in the Northwest Territories' Territorial Court under the Northwest Territories' Mine Health & Safety Act. At the time of the incident, a slab of rock fell on the worker's excavator as he was attempting to move rock after a blast, according to WSCC.
Triple M Metal Corp, 1086289 Ontario Inc. o/a Urban Electrical Contractors and Fine Choice Foods Ltd. were also all tasked to pay fines following injuries to their workers.