Saskatchewan employer charged five-figure sum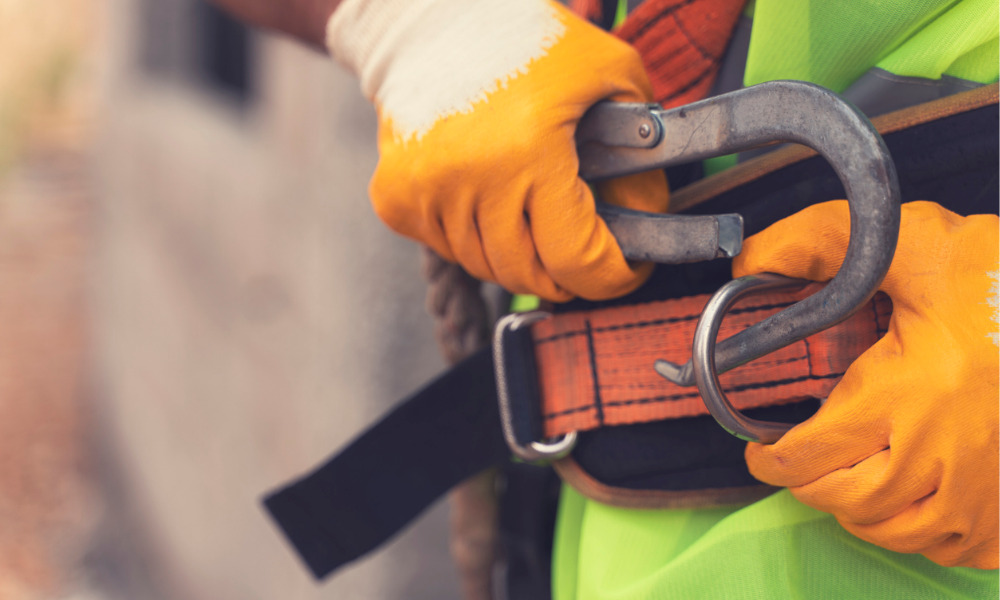 Saskatchewan employer Gardiner Plumbing Ltd. has been fined $20,000 plus an $8,000 surcharge for an incident that left one worker seriously injured.
The incident took place on August 7, 2020, at a worksite near Île-à-la-Crosse. A worker fell when a roof structure collapsed. The worker was seriously injured.
Gardiner Plumbing Ltd. pleaded guilty to contravening clause 12(a) of The Occupational Health and Safety Regulations, 1996 or being an employer at a place of employment, failing to provide and maintain plant, systems of work and working environments that ensure, as far as is reasonably practicable, the health, safety and welfare at work of the employer's workers, resulting in the serious injury of a worker.
"We are all responsible for keeping ourselves and each other safe and healthy at work," according to the Saskatchewan government.
Previously, numerous other employers were also penalized for fall protection violations that led to harm to workers in the workplace, including Cole R. Ross/Boss Roofing, Kalan Constructions Ltd., Rainbow Siding Ltd., Global Gutters Ltd., Online Constructors Ltd. and AM PM Landscaping & Tree Service Ltd.
Falls are far too common in Canadian workplaces. In fact, over 42,000 workers get injured annually due to fall incidents in workplaces in the country, according to the Canadian Centre for Occupational Health and Safety (CCOHS). This number represents about 18 per cent of the "time-loss injuries" that were accepted by workers' compensation boards or commissions across Canada, based on statistics from the Association of Workers' Compensation Boards of Canada, 2016.
Here are some things that employers can remind their workers to do to prevent falls in the workplace, according to CCOHS:
Take your time and paying attention to where you are going.
Adjust your stride to a pace that is suitable for the walking surface and the tasks you are doing.
Walk with the feet pointed slightly outward.
Make wide turns at corners.
In January 2021, WorkSafeBC released a new guidebook to help employers prevent slips, trips and falls in the workplace.
"Injuries from falls can include sprains, bruises, concussions, fractures, and even burns and cuts. Pain and suffering, disability, stress, and even a loss or change of employment can result," according to the guidebook.
Overall, Canada is one of the safest countries for workers, one expert previously told COS. But Ontario's Workplace Safety & Insurance Board recently gave employers in the province another reason to make their workplaces safer. The agency recently announced it is giving back up to $1.5 billion from its surplus funds to employers whose workplaces are deemed to be safe.