Extent of injuries unknown, company working with authorities to determine cause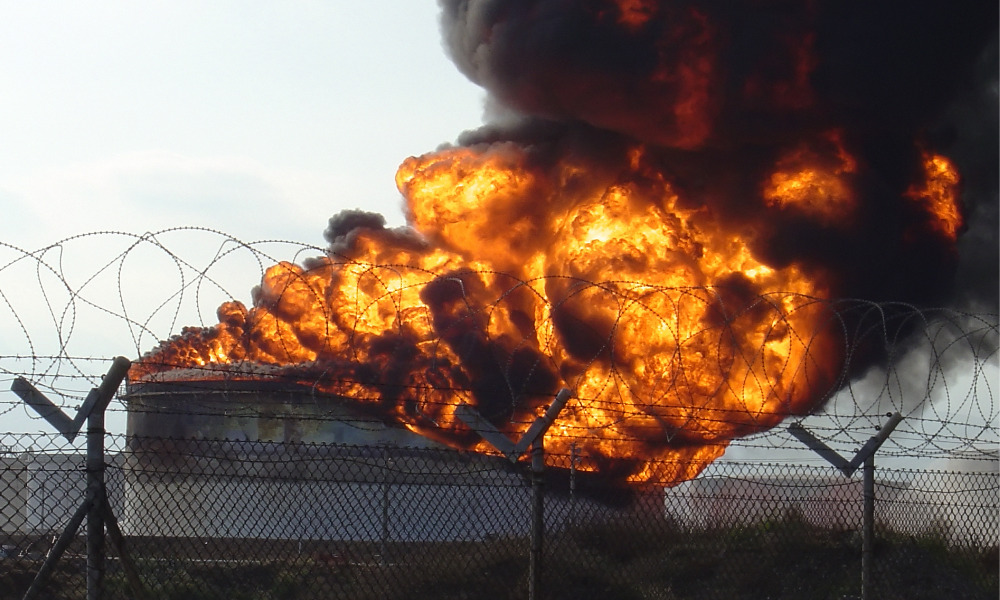 An explosion and fire broke out at a crude oil tank farm near Edmonton on Saturday.
There have been no reports of casualties but it is believed that several workers were injured by the explosion.
Emergency responders were attended the scene at SECURE Energy's Elk Point facility near Edmonton around 2.35pm on Saturday, said local police in a statement.
Along with the RCMP and the EMS, 35 firefighters responded to the call.
"There were no fatalities. Some people were hurt from what I gather, but the extent of their injuries is unknown at this time," said Two Hills County Reeve Don Gulayec in a statement.
Details are currently pending on the number of workers potentially injured and the nature of their injuries. None of the emergency responders were reportedly injured.
"Basically, you're dealing with a tank farm that holds hydrocarbon material, and they are all on fire. It's huge. The thing is you don't know what the potential for an explosion or things like that are," said Gulayec.
In a statement to Global News, a SECURE Energy spokesperson said:
"All employees are safe and accounted for. The fire is out, and we are working with all appropriate authorities to investigate the cause. The safety of our employees, the public and the environment remain our top priority."
Local police said that it took several hours to extinguish the blaze, and the fire was contained to the site on Saturday evening.
Smoke from the explosion caused poor visibility on the roads near the site.
An investigation has been launched into the incident, but currently the explosion is not thought to be of a criminal nature.
Edmonton-based Ja-Co Welding and Consulting Ltd. was ordered to pay $300K after an acetylene gas explosion called a fatal incident. One worker was killed while two others were taken to hospital for serious injuries. Additional workers were also injured.