Glove offers high grip while keeping operator hands dry, warm and safe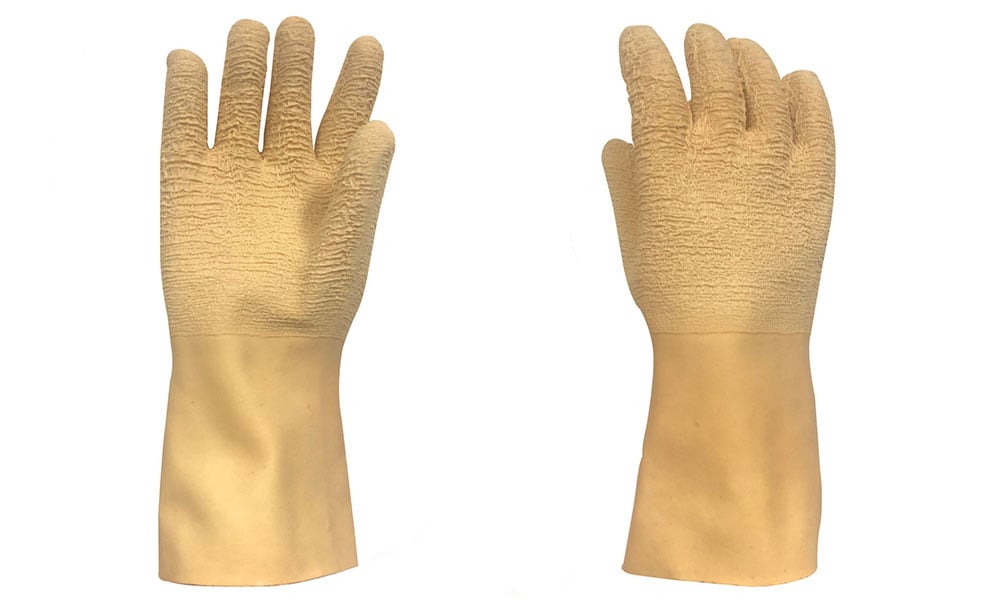 The Aquila LX300 provides high grip for a positive work experience and keeps workers' hands dry, warm and safe. This derives from its jersey lined, crinkle latex coated construction which provides good grip properties and a high level of comfort in a long cuff design.
The LX300 is waterproof with a high degree of flexibility and durability, enabling optimum dexterity, and includes a fully dipped 30cm long cuff. This combination of factors makes the LX300 especially suited to handling wet slippery items such as in the fishing industry, or outdoors in materials handling or building construction, highway work or agriculture, the company says.
Its cosy insulation and latex grip features make it a favourite also for activities such as carpentry installation and other indoor work where cut and grip performance as well as cold conditions may be important factors.
Aquila gloves are available through Legato Trading Co based in Toronto.