Supports teams in hybrid work environments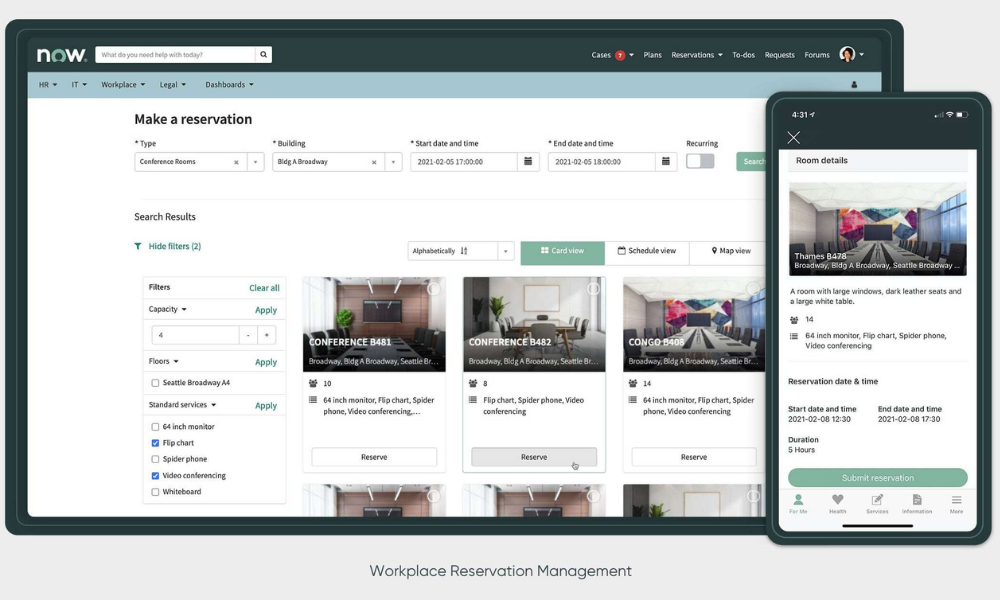 ServiceNow announced updates to its Workplace Service Delivery solution to support employees and facilities teams in an increasingly hybrid work environment.
ServiceNow gives employees a consumer-grade mobile experience to reserve workspaces, conference rooms and services and navigate workplaces.
For businesses, its Workplace Service Delivery solution provides the data and insights needed to better inform real estate costs and optimization.
New features of Workplace Service Delivery include:
Reservation capabilities in the Workplace Reservation Management application for a consumer-grade reservation experience. updates also improve the self-service experience for employees as they book workspaces with single-click reservation capabilities. Additionally, a new prompt feature recommends adding requests and services – like catering or room configurations – while making a reservation.
New space utilization capabilities within the Workplace Space Management application help facilities teams understand real estate spend.
Enhancements to the Workplace Space Mapping application for better wayfinding throughout the office. Many employees returning to an office may be unfamiliar with new office layouts, while others who were hired during the pandemic have never set foot in the office. New mapping enhancements help employees locate permanent or reserved workspaces, find and reserve conference rooms or workspaces near teams, and navigate their work campus.