'This funding will save lives'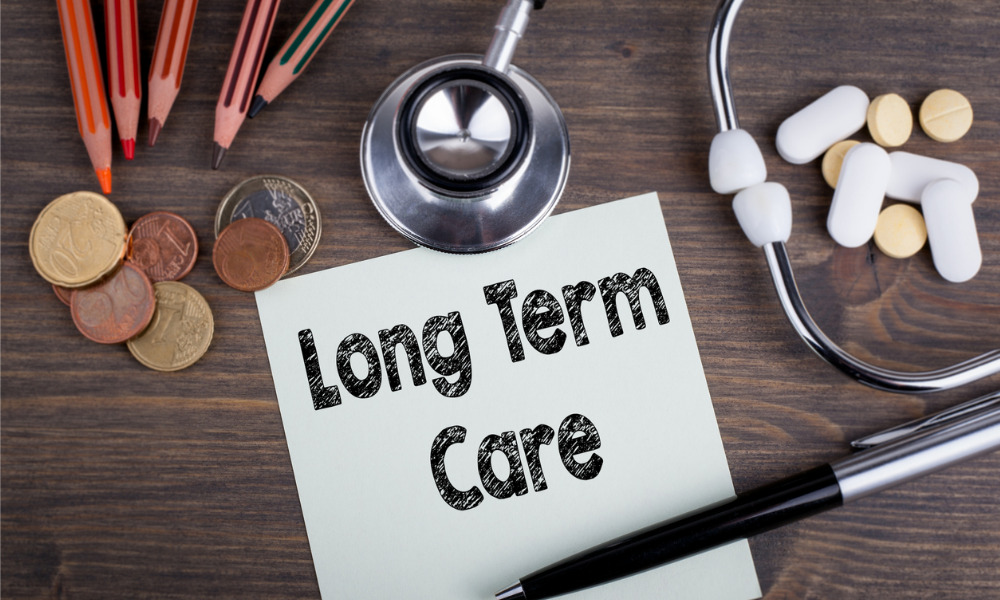 Ontario is investing $933 million in 80 new long-term care (LTC) projects that will add thousands of new and upgraded LTC spaces across the province.
The province has allocated 11,707 safe, modern long-term care spaces to be built through the projects across the province. These projects include building 7,510 new spaces and 4,197 upgraded spaces. More than 60 of these projects also involve the construction of brand-new buildings, and 35 involve campuses of care where multiple services will be provided on the same site.
"From the beginning of this pandemic, our Government has made it clear that we will do whatever it takes to protect our long-term care residents," said Premier Doug Ford. "These historic investments will provide our seniors with the safe and modern living spaces they deserve, after decades of neglect and underinvestment by previous governments."
In November 2020, Ontario announced it will use nearly 1.3 million rapid tests to screen staff in long-term care homes and select workplaces to quickly identify and manage outbreaks and stop the spread of COVID-19.
Criteria for selecting the projects being announced included:
upgrading older homes in response to lessons learned around improved Infection Prevention and Control (IPAC) measures, particularly the elimination of three and four-bed rooms;
adding spaces to areas where there is high need;
addressing the growing needs of diverse groups, including Francophone and Indigenous communities; and/or,
promoting campuses of care to better address the specialized care needs of residents.
More details about the projects are available here.
"Our most vulnerable deserve the support they need when they need it in a setting that provides comfort and caring," said Dr. Merrilee Fullerton, minister of long-term care. "Today's investment is part of the government's comprehensive plan to modernize long-term care for generations to come. It will increase access to long-term care, reduce waitlists, and ease hospital capacity pressures."
Feedback
The Ontario Public Service Employees Union (OPSEU/SEFPO) welcomed the announcement of the new LTC projects, saying the government is moving in the right direction by building up capacity in the public, not-for-profit sector.
"Long-Term Care residents have suffered the most during these difficult times. They deserve the highest quality of care possible and that means publicly-funded and operated facilities, it means more inspectors and it means a four hour minimum of hands on care, per resident per day," said Eduardo Almeida, OPSEU/SEFPO first vice-president/treasurer.
"It'll take a bold vision and big investment, but our loved ones are worth it. We're thrilled to see this government moving in the right direction and giving our long-term care system the much-needed attention it deserves."
In November 2020, Ontario increased the hours of direct care for each long-term care resident to an average of four hours per day.
"This funding will save lives," said Warren Thomas, OPSEU/SEFPO president. "It's also going to alleviate pressures on our hospitals and our entire health care system. This is the first government in decades to take meaningful action on long-term care, and it just goes to show that Ford gets it."
Budget
Ontario will also release its Budget 2021 on March 24.
"While COVID-19 threatens us all, it is the residents and staff in our long-term care homes who have suffered the most," said Peter Bethlenfalvy, minister of finance and president of the treasury board. "Ontario's 2021 Budget will build on our commitment to protect our seniors and provide the highest quality of care for loved ones when and where they need it. That includes the creation of new and upgraded long-term care spaces. These most recent allocations will result in a development pipeline of 20,161 new spaces — representing more than two thirds of the government's commitment to build 30,000 new beds by 2028 — as well as 15,918 upgraded spaces."
Three-quarters (73 per cent) of Canadians surveyed believe that the high number of deaths in LTC homes related to COVID-19 could have been reduced if governments had acted sooner, according to a report from the Canadian Medical Association (CMA) and the National Institute on Ageing (NIA).
However, the province's long-term care problems seem to be rooted further in the past. In June 2020, the Registered Nurses Association of Ontario (RNAO) released a report that compiled 35 reports about the troubles in the province's long-term care system, and the recommendations that different groups have made since 1999.