ATU wants national task force to address 'systemic problem'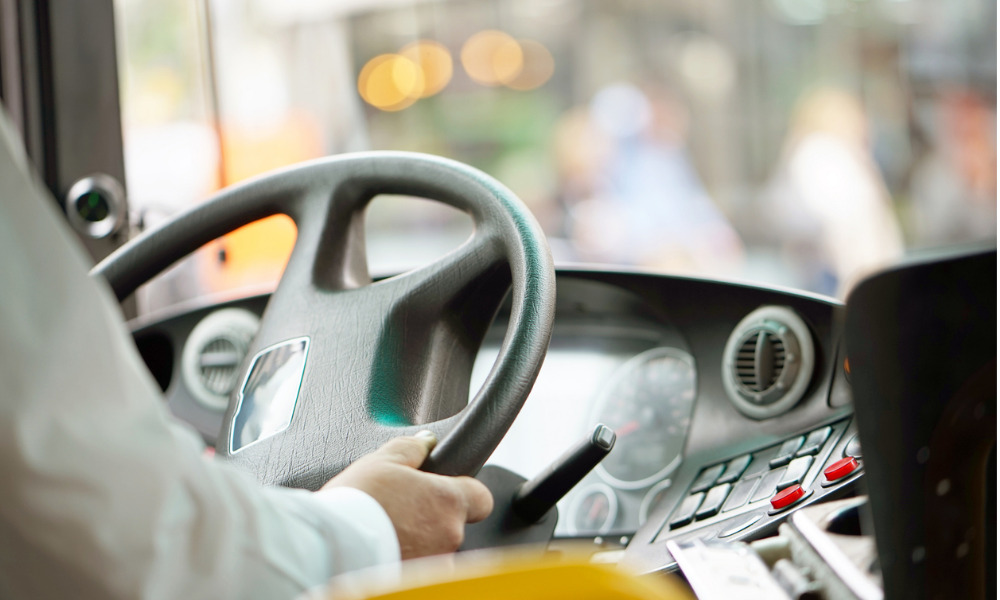 Transit workers across Canada are under attack, and the agencies that employ them are not fully reporting violent incidents, according to the president of the Amalgamated Transit Union. "Quite frankly, transit agencies have not been as transparent as we would like to see in terms of the number of assaults that are happening," claims John Di Nino.
He says public transportation ridership began increasing in September, following a few years of pandemic lockdowns and stay-at-home orders. "We've also seen a significant uptick in transit violence, operator assaults, at an alarming level from coast to coast."
The pandemic, mental health, addiction, and high interest rates have caused stress and anguish for many Canadians. "I think people are struggling wholeheartedly," says Di Nino, who believes those socio-economic factors combined with transit service cuts and increasing fares has created a bottling-up of anger that is being unleashed upon bus drivers and other transit operators, "simply because they're recognizable and wear a uniform."
Rash of recent attacks
In Toronto alone over the span of about 10 days at the end of January, a female bus driver was shot with a BB gun, two other drivers were beaten up by as many as 15 teenagers in a swarming attack, and two more TTC workers were chased through a station by a suspect wielding a syringe.
The incidents forced Toronto police to dedicate 80 officers to patrolling the TTC daily. Di Nino welcomes the police response but says it is a "band-aid solution for a long-term problem."
Di Nino is calling for a national task force to tackle the issue. He wants to bring all the stakeholders to the table to look at what can be done to protect transit workers. "It's going to be important for us to hear from transit agencies and CEOs of what they're seeing and be transparent with the number of attacks that are happening."
Unreported violent incidents
Di Nino says too many attacks are not being reported by transit agencies. He says far too often when someone is spat on, "our people will wipe their faces and keep on moving." The same thing happens when workers are slapped, punched, kicked and pushed because of the "influx of paperwork" that needs to be filled out.
Di Nino is calling on transit workers to use provincial Occupational Health and Safety Acts to "put transit agencies back on the hook." He says every incident in every province needs to be reported and investigated by a joint health and safety committee.
Stuart Green is a spokesperson for the TTC. He recently said they are always looking for ways to improve safety and one initiative is a new plexiglass shield for bus drivers. "Some of the operators have expressed concerns about their shield not being big enough. We're working with them to redesign that," says Green.
For Di Nino that is just one issue part of a much broader crisis.
"We assume and understand that employers are taking every reasonable precaution to protect us on the front lines. And it is blatantly clear that's not happening."
He takes issue with agencies that call an act of violence an isolated incident. "It is not," says Di Nino, "there is a systemic problem that needs to be identified, and that needs to be dealt with today."
A national task force might be able to arrive at lasting solutions, but if root causes are going to be identified and addressed, health and safety leaders working in public transportation need to make sure every act of violence, regardless of severity, is documented and reported with transparency.