Jury looked into 2017 death of construction worker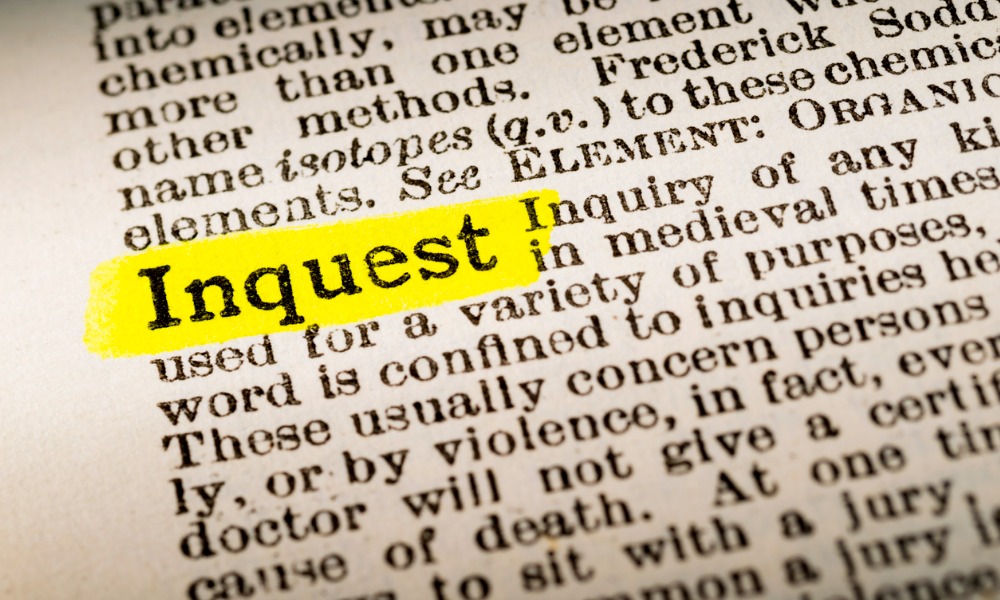 A five-member jury at a coroner's inquest in New Brunswick determined that all higher-risk workplaces should require safety supervisors dedicated to on-site safety compliance. And it said it would be up to WorksafeNB to identify which workplaces would qualify, reported CBC.
The inquest looked into the Jan. 30, 2017 death of construction worker Steven Lutes, who died six days before his 42nd birthday.
Lutes died from injuries he sustained after a fall from the fourth storey of the then-unfinished Hilton Garden Inn on Queen Street. Lutes had fall prevention training and was wearing proper gear, according to a court hearing. However, Lutes' safety harness was not secured and a temporary guardrail had been removed, and therefore there was nothing to prevent his fall when he lost his balance.
During the inquest, Michel Cyr, assistant director of investigations, said there were no anchor points in the area where Lutes was working that would have passed the regulatory requirement to sustain 5,000 pounds of pressure. Cyr added that multiple trip hazards were identified on the floor where Lutes had been scraping down a concrete slab.
The jury found that Lutes was especially vulnerable at that moment because protective guardrails had been removed from the building's edge.
Also, the jury determined that Lutes died as a result of multiple blunt force traumatic injuries to the head, secondary to a fall, which aligns with the findings of Dr. Mohammed Hossain, the pathologist who conducted the autopsy. Lutes also had multiple rib fractures, one of which punctured his lung.
Previously, Coast Roofing Ltd., Dogtooth Log and Timber Ltd., Big Guns Roofing Ltd., Rai Star Custom Homes Ltd. and Lalli Development (2011) Ltd were all fined for fall protection violations in the workplace.
In other news, the Ontario Ministry of Labour, Training and Skills Development is investigating after a worker died while on the job at the Algoma Steel property in Sault Ste. Marie, Ont. The Royal Canadian Mounted Police (RCMP) is also investigating a "workplace accident" involving an excavator which happened at a work site in Burnaby, B.C.
Recently, a coroner's inquest jury in Ontario that looked into the death of a Sudbury dump truck driver five years ago has recommended "best practice" protocols for truck drivers who get out of their vehicles to check their vehicles.