Captain gave the wheel to a deckhand before taking a break, Transport Canada and WorkSafeBC investigating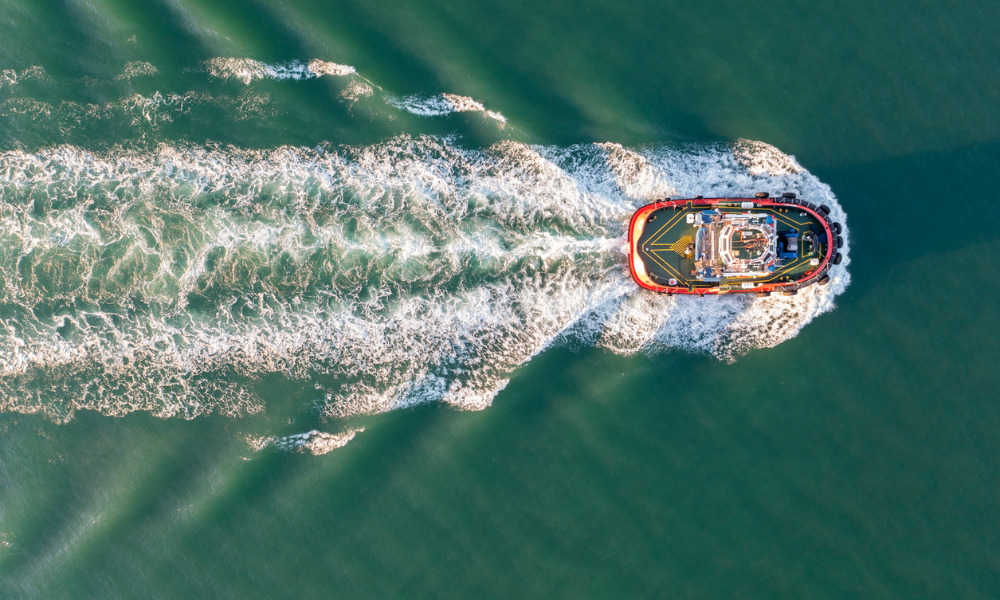 A British Columbia mariner is claiming he was injured when the tugboat he was on ran aground off the province's north coast earlier this month, according to new reports.
Irvin Joseph, aged 33, was serving as a deckhand on the Cadal, a tugboat owned by Wainwright Marine, on the night of Nov. 2. The boat was hauling a barge from Kitimat to Kemano.
He was working on the Cadal when it slid onto the beach at Rix Island in the Gardner Canal near Kitimat.
The captain of the boat had given the wheel to another deckhand before he went on a meal break. The crew was eating dinner around 7 p.m.
"He looked up and noticed that we were headed right for the beach," Joseph said, referring to the other deckhand, according to a report from Global News. "It's definitely a scary moment, that's for sure."
When the incident happened, the captain quickly took control of the tug and reversed it off the beach as the barge continued to travel toward the shore, according to a report from Vancouver Sun.
This is when Joseph believes he suffered a neck injury.
"He hit it pretty hard and I tightened up pretty good. I believe this is where my injury came from," Joseph said, adding that he's since sought treatment for severe neck pain.
Then, the crew checked the vessel over to ensure it wasn't taking on water, then completed their run to Kemano.
Transport Canada and WorkSafeBC are now investigating, according to Global News.
Comments
Several social media users also shared their thoughts about the incident.
"Sounds like it's the fault of the deckhand that was on watch. Is that deckhand being held accountable?" said Brian Von-Niessen, owner of B.V.N. Plumbing, Heating and Gas Fitting.
"While acting as Transport Canada Marine Safety observer of Classification Society audits for the ISM Document of Compliance, without which the Safety Management Certificate is not valid, I was made keenly aware that hubris was still present in great measure at the to of the company food chain by their remarks: 'I only allow 20% of my time on safety the rest on business' and said with the intent on not allowing any further time on the matter," said Kevan Parry, who served as a senior marine safety inspector at Transport Canada from September 1990 to December 2008.