Victim was doing trench work at construction site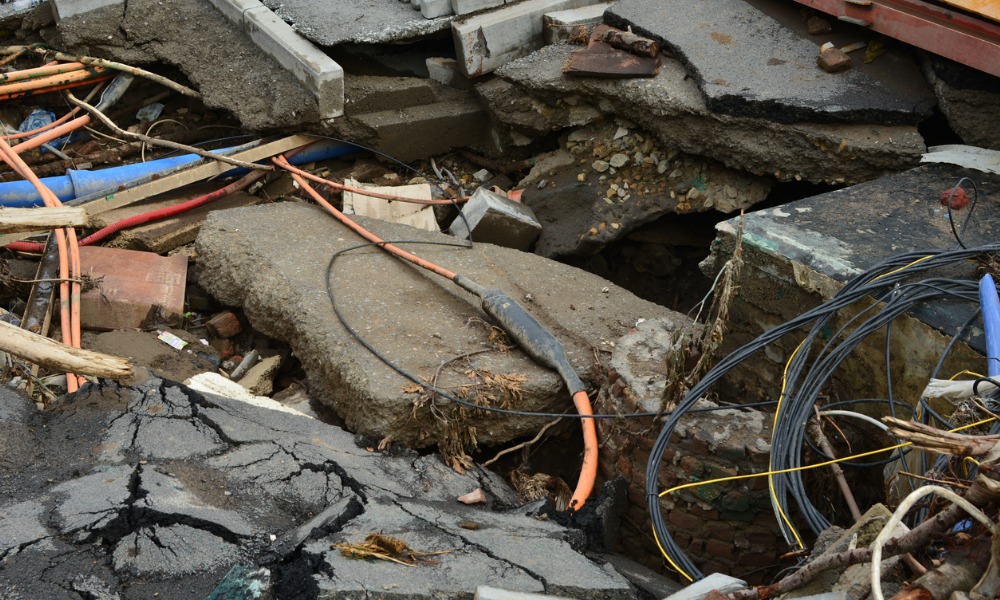 A new lawsuit is claiming that a Las Vegas, Nevada, construction worker was buried alive when he died on the job earlier this year.
The incident happened on March 31 near Kyle Canyon and Oso Blanca roads in the Northwest valley, reported FOX5.
The worker – 32-year-old Rigoberto Canas Ramos – died in what the coroner determined was an accident while doing trench work.
A trench collapsed on the construction site, burying Ramos, according to fire officials in Las Vegas.
"Rigo's fellow employees immediately rushed to the trench where he went to retrieve the tools to try and locate Rigo and found that a substantial amount of dirt had been poured into the trench," according to the new lawsuit, as reported by FOX5.
Attorneys claim no safety consultants were at the property or nearby.
Ramos was working for a subcontractor of KB Home.
The home builder and subcontractor Customized Safety and Quality Solutions didn't have, "any personnel overseeing construction on a reasonably frequent basis throughout construction, and other construction accidents and/or "near-misses" had already occurred prior to Rigo's death without any response by KB or CSQS to ensure future accidents would not occur," according to the complaint.
In the first six months of this year, 22 workers in the U.S. have died from hazards in trenching and excavation work, up from just 15 in all of 2021, according to the Department of Labor.
In response, the Occupational Safety and Health Administration (OSHA) said it will perform more than 1,000 trench inspections at construction sites across the country this year, according to the report.
Recently in Canada, two workers died and two others were injured in a trench collapse at a construction site on Rossland Road, between Westney and Ravenscroft roads, in Ajax in Ontario.
Previously, Alberta employer Precision Trenching was fined $275,000 for an incident that left one worker fatally injured. The incident happened on Oct. 30, 2018, in Edmonton. The worker was inside a trench greater than 3 metres (m) deep by 6 m wide, working to level it. However, the south bank gave way, covering the worker to their neck.
Working in trenches and excavations is hazardous to both the workers who work inside them, and to workers on the surface, according to the Canadian Centre for Occupational Health and Safety (CCOHS).
"The employer or supervisor is responsible for the work, and must take the necessary steps to identify all the hazards and risks before beginning any work," it said. These steps include to:
Identify the soil type(s) related to the excavation or trench you are going to dig. Soil properties often vary widely within a single trench (e.g., the soil type changes from top to bottom and along the length of a trench).
Look for the legislative requirements that apply in your jurisdiction and the type of protective measures to be taken.
Locate all buried services. Contact the owners of any underground utilities/services that may be in that location and ask them to identify and mark the location.
Identify and locate overhead power lines.