Gidimt'en Clan renew protest efforts a month after RCMP crackdown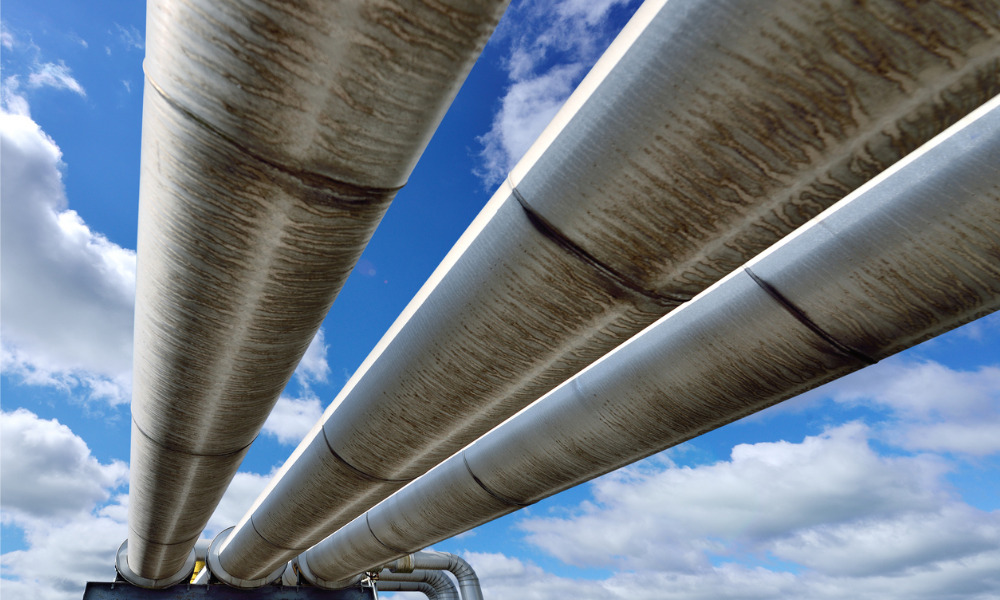 RCMP says that they are investigating allegations that protesters threatened security officials at a pipeline in northern British Columbia, reports the Canadian Press.
The Mounties also allege that the protesters set off flares and bear bangers, and damaged vehicles.
RCMP said in a statement released on Monday that officers were called to a drill site for the Coastal GasLink pipeline, which is along the Marten Forest Service Road, near Houston, B.C., on Sunday.
In their statement, they said that anyone found blocking worker access to the area is in breach of a court-ordered injunction, and may be subject to arrest.
Police have said that they will continue to monitor the situation, as well as continue to patrol to ensure the workers' safety and to ensure that roads remain unobstructed.
There has long been opposition to the pipeline project among Wet'suwet'en hereditary chiefs, though the elected council of the Wet'suwet'en First Nation and others in the area have approved the pipeline.
The pipeline would transport natural gas from Dawson Creek to Kitimat.
In November, a protest by the Gidimt'en Clan of the Wet'suwet'en Nation left 500 Coastal GasLink workers stranded without food and water for several days.
The Clan had set up three blockades along the only access road to the two work camps to protest the construction of the natural gas pipeline and plans to drill under the Wedzin Kwa (Morice River).
In a written statement, B.C. Minister of Public Safety and Solicitor General Mike Farnworth said the blockades had "put at risk emergency access and the delivery of critical services" to the Coastal GasLink workers.
In addition, Wet'suwet'en First Nation councillors issued a statement saying that the protest group does not represent its members: "We want to make it absolutely clear that the actions of a few members of the Gidimt'en Clan who claimed to evict Coastal GasLink and the RCMP from the headwaters of the Morice River (Wedzin Kwa in our language) do not represent the collective views of the clan or of most Wet'suwet'en people."
The statement was signed by elected chief Maureen Luggi, councillor Karen Ogen and councillor Heather Nooski.
The statement also pointed out that there were Wet'suwet'en people working on the natural gas pipeline who had been trapped behind the blockade.