The pandemic has dramatically shifted the labour market, so which professions have gained traction this year?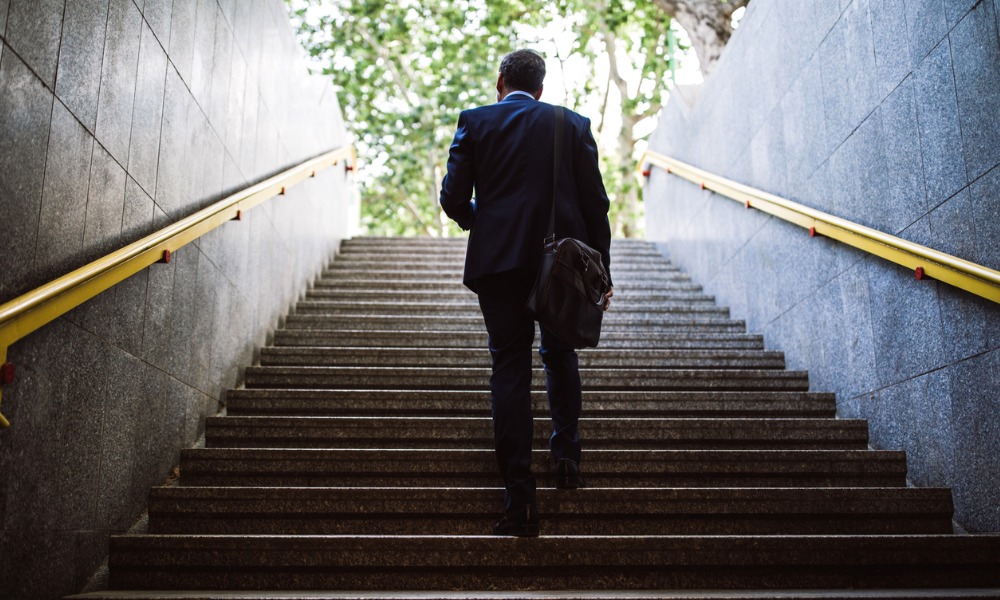 The pandemic has dramatically impacted the labour market in ways that we are only starting to understand. COVID-19 and its myriad consequences have led to a seismic shift in the way we work, and what we expect from our workplace.
Though the economy has been weakened, some professions have really been gaining traction. Without further ado, here are the top jobs in Canada in 2021.
1. Customer service representative
According to human resources consulting firm Randstadt's 2021 job forecast, online sales jobs are going to be among the most in-demand. Over the last year, the spread of COVID-19 has meant that most Canadians are stuck at home and online shopping has been booming.
With more and more employers pondering a permanent shift to remote work (or at least, more flexibility), this won't be slowing down anytime soon.
Most Customer service representatives do a huge chunk of their work on the phone – so have been easily ready to shift to telework – not to mention that increased online sales means a bigger need for customer service.
2. Driver
Going hand in hand with the increase in online sales jobs, drivers are going to be more and more in demand as businesses seek to serve a growing customer base. Drivers have been some of the most essential workers this year, transporting anything from impulse-bought shoes to medical supplies.
Nevertheless, this uptick in activity has left some drivers drained, with driver fatigue being identified as a top health and safety risk for trucking operations in Ontario.
READ MORE: Most dangerous occupations in North America
3. Registered nurse
Randstadt's report says that the need for nurses has been amplified by the pandemic due to the increase in patients who require essential care. Furthermore, there was even a shortage of registered nurses before the pandemic. The report says that it is estimated that 60,000 nurses will be needed by 2022 to help with Canada's aging population.
Similarly to those in the driving sector, the pandemic has left a number of healthcare workers feeling pretty burned out.
4. General labourer
A perennially in-demand job due to the relatively few skills a person needs to become one (this does not, however, mean that it is easy – and it does demand a certain level of on-the-job training). General labourers are most in-demand in sectors such as construction and manufacturing, some of Canada's biggest industries.
5 & 6. Tech sector and software developer
The tech sector is booming in Canada – and was even before the pandemic. The keep up with the demand, Randstadt's report says that there are immigration programs in provinces like Ontario and B.C. which focus on tech sector recruitment – with demand being particularly high in urban centres like Toronto, Vancouver and Montreal.
LinkedIn recently released its list of top companies to work for in Canada. Speaking to COS earlier this week, Riva Gold, Canada Editor, LinkedIn News, said that many top companies in 2021 were in the tech or financial sectors.
7. Financial advisor
Speaking about finance, both LinkedIn and Randstad agree that jobs in finance are highly sought out, with a number of finance companies topping LinkedIn's Top Companies list: "Finance giants RBC and TD took the lead on our Top Companies in Canada list this year," says Gold. "In fact, the big five banks each earned a spot thanks to their resilience amid pandemic pressures."
READ MORE: 7 most common occupational diseases
8. Accountant
Accountants are highly sought-after by individuals and businesses alike, helping people handle a plethora of issues such as taxes, accessing government funding and helping plan sustainable financial growth. It's no surprise then that accountant would be one of the jobs rounding out the list!
9. HR manager
Health and safety officers and HR managers have been an invaluable asset to many organizations during the pandemic. This last year has really shone a light on the importance of HR within an organization, leaving more people than ever interested in the job – and companies scrambling to optimize HR to face future challenges.
10. Electrical engineer
Lastly, Randstadt's report says that, due to the pandemic, companies are more reliant on effective communications systems, meaning that electrical engineers are a valuable commodity. Not to mention that many provincial governments are investing more and more money into training for skilled trades.
To wrap things up, it seems there may be some light at the end of the tunnel. Indeed, the Conference Board of Canada estimates that Canada will see GDP growth of 5.3 per cent in 2021, and 3.5 per cent in 2022.
Many are pinning their hopes on the country's vaccine program, which is ramping up in provinces around the nation.