Broadly, workplace fatalities have increased over the last few years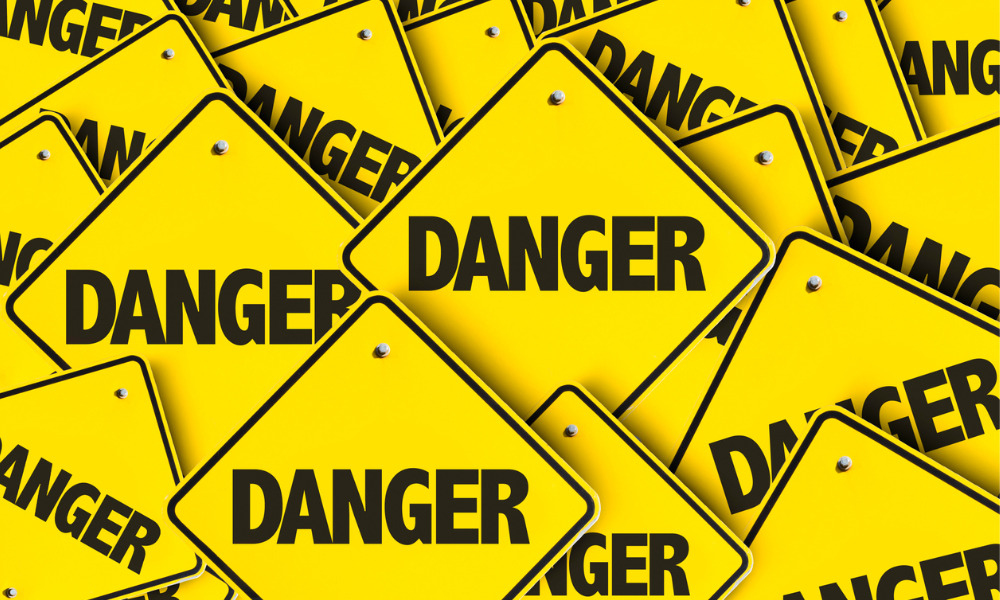 Though each and every workplace comes with its own risks, there are some professions and occupations which are simply more dangerous than others. Though these have evolved over time, and will continue to evolve in future, some workplaces – due to the nature of the work – are inherently more dangerous. In North America, data indicates that the most dangerous professions are broadly similar in the US and in Canada, though due to regional differences such as climate or environment these may obviously differ in some areas. Indeed, concerns may vary greatly from province to province or from state to state.
Canadian statistics
According to the Association of Workers' Compensation Boards of Canada (AWCBC), there were 1,027 fatalities in 2018. This number increased between 2016 and 2018 – in 2016 the number of workplace fatalities in Canada was 904 (and in 2017, 951). Which occupations accrued the most fatalities?
Top five most dangerous occupations according to workplace fatalities:
Skilled sales and service occupations (113 fatalities)
Trades and skilled transport and equipment operators (327 fatalities)
Intermediate occupations in transport, equipment operation, installation and maintenance (143 fatalities)
Trades helpers, construction labourers and related occupations (62 fatalities)
Labourers in processing, manufacturing and utilities (60 fatalities)
Looking more closely at workplace fatalities per 100,000 workers, some industries certainly stand out as more dangerous according to job search engine Monster. These include fishing and trapping; mining, quarrying and oil wells; logging and forestry; construction; and transportation and storage.
Full statistics available here.
US Bureau of Labor Statistics
In the US, the Bureau of Labor Statistics (BLS) recently published a similar list based on 2018 data. The BLS evaluated professions based on fatal work injury rate (calculated per 100,000 equivalent workers) rather than simply workplace fatalities. Which occupations were in the top 10?
Logging workers
Fishers and related fishing workers
Aircraft pilots and flight engineers
Roofers
Refuse and recyclable material collectors
Driver/sales workers and truck drivers
Farmers, ranchers, and other agricultural managers
Structural iron and steel workers
First-line supervisors of construction trades and extraction workers
First-line supervisors of landscaping, lawn service, and groundskeeping workers
Full statistics available here.
Furthermore, similarly to Canada, the number of worker fatalities increased by 2% from 2017, with 5,147 in 2017 and 5,250 in 2018.
In addition, in 2016, CareerCast shared a list of its most dangerous professions in the US. These included: police officer, firefighter, emergency medical technician (EMT), construction labourer, correction officer, farmer, nursing assistant, taxi driver, truck driver and, somewhat surprisingly, veterinarian. "Animals can be unpredictable and sometimes dangerous. Veterinarians working with dogs and cats can face the workplace hazards of bites and scratches, and those who work with livestock and other large animals risk serious injury." Said Kyle Kensing, online content editor, CareerCast, at the time.
So, what now?
With all this data being thrown at us, what exactly can we glean? Though there may be some differences, broadly in North America dangerous industries are very similar and looking at the 2018 statistics from both Canada and the US, the most dangerous professions seem to be in physically demanding industries such as construction, logging and forestry, fishing and transportation.
Knowing which industries are the most dangerous is important – and goes beyond simply listing facts and figures. This key data allows us to develop policies and laws on a federal, provincial or state level which target these industries that will hopefully help protect workers in these dangerous professions. Furthermore, it allows for occupational health and safety professionals to be fully cognizant of areas of improvement and allows for PPE and tech manufacturers to develop targeted solutions.
The impact of COVID-19
The current pandemic may affect our perception of what constitutes workplace hazards, and moving forward, what we consider to be "dangerous jobs". Though historically our perception of danger is (rightfully) based on workplace injuries and fatalities, will that shift – maybe only temporarily – to how often, and for how long, a worker is in contact with the novel coronavirus? Not to mention who has access to health benefits and paid sick leave. Those in frontline professions in the service industry (restaurants, bars), agriculture (farm workers) or in healthcare (doctors, dentists, nurses, long-term care personnel) are currently are facing long-term exposure to the virus, and are considered to be at a higher risk of contracting it – especially as provinces and states continue to slowly re-open.
Nevertheless, these are questions that will be answered in the next few months, or even years. Currently our data and statistics are based on the last few years. And while new areas of danger may be brought to light, there are certain occupations that will always be more dangerous than others – pandemic or not.