What is an occupational disease? And which are the most common?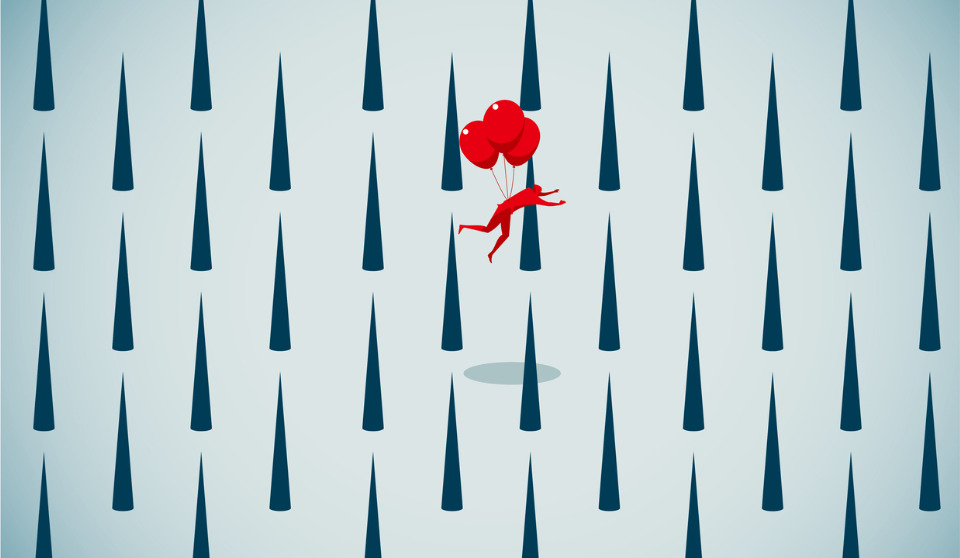 There has been much debate in recent months around whether COVID-19 is an occupational disease. The virus is being propagated through community spread, but also in workplaces and certain workplace environments. This is a particularly important question in settings where there are high occurrences of workers being infected with the virus, notably in healthcare settings such as long-term care homes, in meat plants or in farms.
In June, WorkSafeBC's Policy, Regulation and Research Division (PRRD) sought feedback from its stakeholders on whether to add COVID-19 and other viral diseases to its list of occupational diseases.
Moving forward, there is still much to be discussed and much to be learned about COVID-19, whether it should be considered as an occupational disease, and what that means more broadly for other viral and infectious diseases in workplace environments.
What is an occupational disease?
WorkSafeBC says that "occupational diseases are conditions or disorders that result from the nature of your work." An occupational disease is one that is caused by work environment or activities that are part of your occupation. The Canadian Centre for Occupational Health and Safety (CCOHS) states that "In general, health conditions or disorders that occur among a group of people with similar occupational exposures at a higher frequency than the rest of the population are considered to be occupational diseases."
In Canada, each province's worker's compensation boards have criteria about work-related illnesses and diseases that may be covered. In addition, the International Labour Organization (ILO) has a list of occupational diseases.
The European Agency for Safety and Health at Work (EU-OSHA) says that though the number of workplace accidents has decreased by 25 per cent over the last 10 years, work-related diseases nevertheless account for 2.4 million deaths worldwide.
Created in 2019 through a collaboration between the Occupational Health Clinics for Ontario Workers (OHCOW) and the CCOHS, the website Prevent Occupational Disease is an online hub of information for employers and workers.
READ MORE: 20 warning signs of compassion fatigue
How do you define an occupational disease?
According to the CCOHS, a commonly-used criteria list was established by Dr. Bradford Hill in 1965 to help identify occupational disorders ("The Environment and Disease: Association or Causation?" in Proceedings of the Royal Society of Medicine #58). These nine points are: Strength of association (between cause and effect); Consistency (results confirmed multiple times, by different people in different experiments); Specificity of association (a one-to-one relationship between cause and effect); Temporal relationship (exposure must come before the effect); Biological gradient (dose-response relationship, exposure levels and health effects); Plausibility (does the cause and effect make sense); Coherence (cause and effect association should not necessarily conflict with current knowledge); Experimental evidence; and analogy (similar evidence that can reinforce our understanding of cause and effect).
READ MORE: 10 Canadian brands making face masks to support
What are the most common occupational diseases?
This list was established based on information from the CDC, the CCOHS, the National Institute for Occupational Health and Safety (NIOSH), the ILO and the European Agency for Safety and Health at Work.
1. Dermatitis. According to NIOSH, allergic and irritant dermatitis (also known as 'contact dermatitis') is the most important cause of occupational skin diseases, and account for 15 to 20 per cent of all reported occupational diseases in the U.S. Contact dermatitis is caused by a wide array of physical, biological or chemical agents.
NIOSH also cites a study saying that 75 per cent of patients with occupational contact dermatitis end up developing chronic skin diseases.
2. Respiratory illnesses. This can include asthma, disease of the lung and chronic obstructive pulmonary diseases (COPD). According to OHCOW, asthma is considered to be the most common occupational lung disease in Canada. Furthermore, OHCOW states that there are over 300 chemicals in the workplace that are known to cause asthma, with the disease being most prevalent in the auto parts, foam and plastic manufacturing industries. The ILO lists work-related asthma as being caused by sensitizing agents or irritants.
3. Musculoskeletal disorders (MSDs). MSDs are prevalent in most workplaces, even in office settings. Indeed, office workers may be at risk of repetitive strain injuries (RSI) such as carpal tunnel syndrome or tendonitis. The EU-OSHA says that most work-related MSDs develop over time and can be caused by repetitive movements, awkward positions, handling loads, high work demands, lack of breaks, etc.
According to Workplace Safety & Prevention Services (WSPS), MSDs account for 43 per cent of all work-related injuries.
4. Hearing loss. NIOSH conducted a study from 2000 – 2008 among U.S. workers who had higher occupational noise exposures than the general population. They found that 18 per cent of their surveyed sample had hearing loss. NIOSH says that workers in the mining, construction and manufacturing industries need better hearing conservation strategies. Hearing loss and auditory issues are also a problem in hospitality and healthcare settings.
5. Cancer. The European Agency for Safety and Health at Work states that cancer accounts for 24 per cent of global work-related deaths. Occupational cancers occur when workers are in contact with carcinogenic substances in their workplace. Certain substances are associated with different cancers, and certain carcinogens can be especially prevalent in certain industries.
Asbestos-related diseases are now some of the most well-known incidences of occupational disease. These include cancers such as lung cancer, gastro-intestinal cancer, cancer of the larynx or pharynx and mesothelioma (a cancer which occurs in the thin layer of tissue covering most internal organs). Asbestos exposure is the number one cause of occupational death in Canada.
The Mesothelioma Center says that 445 Canadians were diagnosed with mesothelioma in 2016 (around 1.6 of every 100,000 Canadians). Canada's mesothelioma rate is one of the highest in the world. In 2017, 490 Canadians died from mesothelioma.
6. Stress and mental health disorders. Multiple sources state that mental health disorders can also be considered as occupational diseases in certain contexts. Post traumatic stress disorder (PTSD) is most commonly cited. PTSD can affect workers in high pressure workplaces, such as the military or law enforcement. According to 2013 statistics presented by the Canadian Mental Health Association, 8 per cent of Canadians who experience a traumatic event develop PTSD.
7. Infectious diseases. NIOSH states that healthcare workers run the risk of contracting infectious diseases such as hepatitis B and C, tuberculosis (TB) and even the human immunodeficiency virus (HIV). It also notes that TB is also a risk for workers in social services or correctional facilities as they are in constant contact with high-risk populations. This is also the case for lab workers.
NIOSH says that "Bloodborne and airborne pathogens represent a significant class of exposures for the 6 million U.S. health care workers."