'We'll continue to be there to support small businesses that we've asked to make sacrifices to help keep us safe'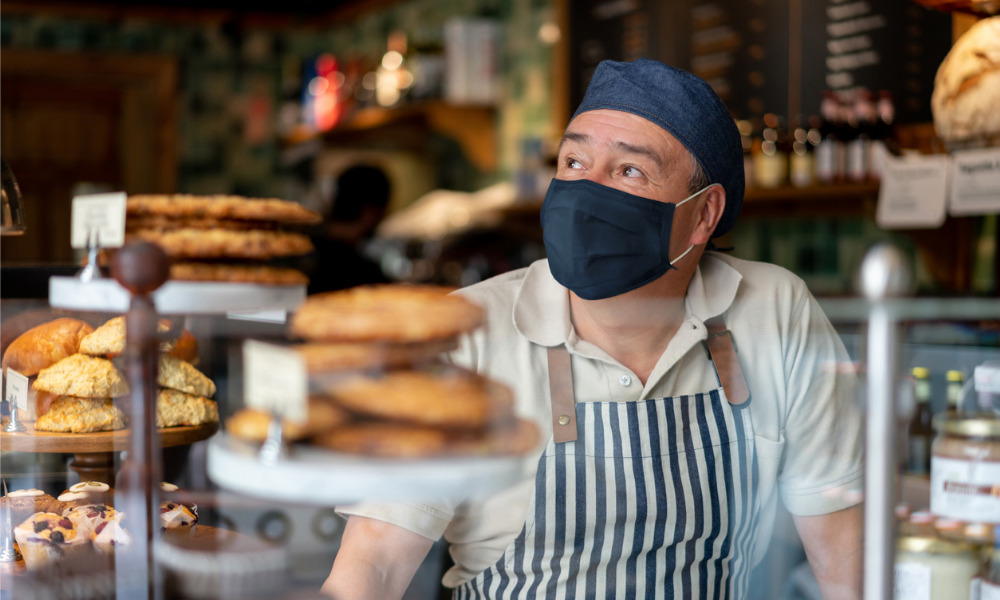 Alberta is investing more than $500 million for the third round of the Small and Medium Enterprise Relaunch Grant (SMERG) to help local businesses amid the COVID-19 pandemic.
"Small businesses have borne the brunt of pandemic restrictions, and have made real sacrifices to protect our health-care system and save lives. That's why Alberta's government has already committed over $500 million in support through the Small and Medium Enterprise Relaunch Grant, and it's why we are expanding that support today," said Premier Jason Kenney.
Eligible businesses can receive up to $10,000 in funding, and the government is also making the program available to new businesses that began operating between March 1, 2020 and March 31, 2021, as well as hotels, taxis and ride-sharing services.
"We'll continue to be there to support small businesses that we've asked to make sacrifices to help keep us safe during this pandemic. Alberta's economy relies on the successful recovery of small businesses and we'll be there to support them to get to the other side of this pandemic," said Doug Schweitzer, minister of jobs, economy and innovation.
Funds can be used to:
cover costs of items that help prevent the spread of COVID-19, such as personal protective equipment and cleaning supplies
pay rent, employee wages or replace inventory
help businesses expand their online presence or e-commerce opportunities so that they can continue to serve customers
It will be open for applications until May 31 and is capped at $350 million.
Recently, the Ministry of Labour and Immigration in Alberta launched an OHS Code review to improve the health and safety of workers in the province.
Critical support
Stakeholders have positive things to say about the program.
"Today's announcement is welcome news. It is vital for small business survival that proper supports are in place until the economy can fully reopen," said Annie Dormuth, Alberta provincial affairs director, Canadian Federation of Independent Business.
"Not being able to qualify for relief programs was a major frustration we heard from operators who started ventures during the early days of the pandemic. This is a much-needed program to provide some assistance for SMEs that are doing their part to stem the tide of our current pandemic," said Ken Kobly, president and CEO, Alberta Chambers of Commerce.
"Alberta businesses face ongoing uncertainty and require flexible and accessible supports. Extending the relaunch grant provides critical support for businesses, giving them confidence that they can recover and emerge stronger," said Murray Sigler, interim CEO, Calgary Chamber of Commerce.
Programs
The Small and Medium Enterprise Relaunch Grant (SMERG) offers financial assistance to Alberta businesses, cooperatives and non-profit organizations with fewer than 500 employees that have faced restrictions or closures due to COVID-related public health orders, and have experienced revenue losses of at least 30 per cent.
Overall, the relaunch grant program has already had nearly 50,000 applicants, with total program costs of more than $500 million. With this latest expansion, small businesses that have qualified for all three rounds will have received as much as $30,000.
As of April 6, Alberta has provided more than $451 million to more than 39,000 small businesses through the Small and Medium Enterprise Relaunch Grant, according to the government.
Other Alberta government programs that are catering to job creators include:
deferring corporate income tax collection for six months, providing $1.5 billion in relief
deferring education property taxes and freezing the rate at 2019 levels
deferring WCB premiums and paying 50 per cent of them for small and medium businesses, saving them $350 million
providing a 90-day deferral for utility payments last spring
banning commercial evictions, rent increases and late fees for commercial tenants
Ontario, British Columbia and Saskatchewan have also recently announced significant investments for businesses and essential workers as the country continues to battle the health crisis.