Result is a setback for labour organizers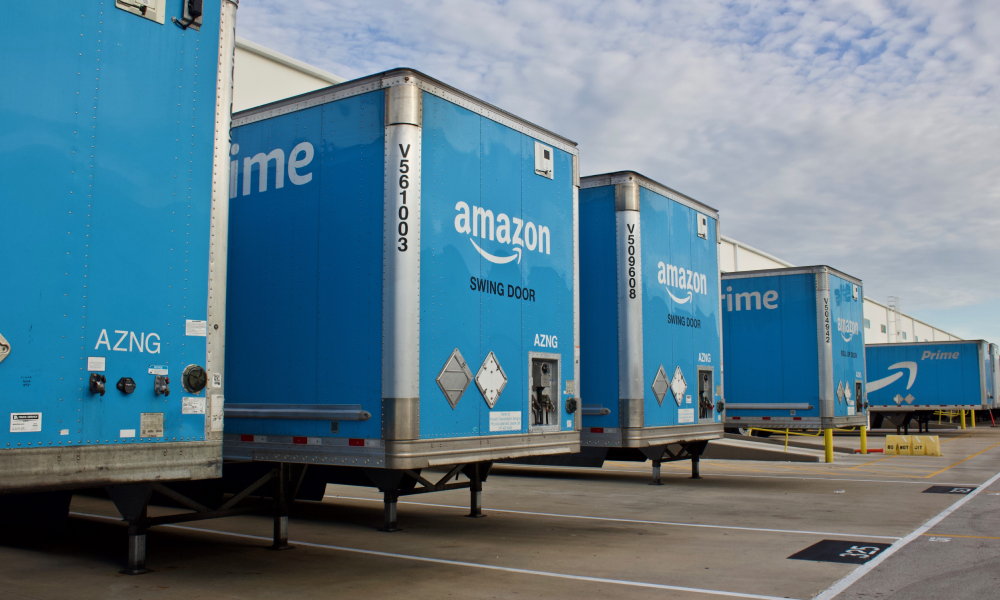 Recent efforts to unionize at an Amazon warehouse in the U.S. fell short after workers at the Bessemer, Alabama, warehouse overwhelmingly voted against joining the Retail, Wholesale and Department Store Union (RWDSU). CNBC reports that after a hard-fought campaign, only around 30 per cent of workers voted in favour of unionizing.
Multiple news outlets have reported that this result is a setback for labour organizers who had hoped that unionizing at the Alabama warehouse would help push attempts at other Amazon warehouses throughout the U.S.
The web retail giant has been plagued for years with reports on less than optimal working conditions in its numerous warehouses. For example, early last year U.S. senators issued a letter to Amazon CEO Jeff Bezos expressing concern about the safety of Amazon employees.
And in Canada, there have been similar reports. In March this year, an Amazon warehouse in Brampton, Ont., was temporarily shut down due to possible labour law violations. In February 2020, a construction worker at an Amazon site in Edmonton, Ont., died from an electric shock a week before his birthday.
Amazon responds
Following the results of the campaign, Bezos, who will step down as CEO in July, issued a statement to shareholders. In the statement, he said:
"Does your Chair take comfort in the outcome of the recent union vote in Bessemer? No, he doesn't. I think we need to do a better job for our employees. While the voting results were lopsided and our direct relationship with employees is strong, it's clear to me that we need a better vision for how we create value for employees – a vision for their success."
"Despite what we've accomplished, it's clear to me that we need a better vision for our employees' success […] We are going to be Earth's Best Employer and Earth's Safest Place to Work."
In the letter, he notes that Amazon employs around 1.3 million people around the world and employs 6,200 safety professionals.
Bezos says that 40 per cent of work-related injuries at Amazon are related to musculoskeletal disorders (MSDs). He says that Amazon needs to invent solutions to reduce MSDs, notably for new employees.
In the statement, he further highlights Amazon's WorkingWell program, launched in 2020, where the company coaches small groups of employees on body mechanics, proactive wellness, and safety. Bezos also says that in 2021, Amazon will invest over USD$300 million into safety projects.
Union objections
Nevertheless, this week the Retail, Wholesale and Department Store Union announced that it had filed objections to the U.S. National Labor Relations Board, accusing Amazon of interfering in the union campaign.
The filing lists 23 objections over Amazon's behaviour during the campaign. The full list of objections can be found here.
"Amazon has left no stone unturned in its efforts to gaslight its own employees. We won't let Amazon's lies, deception and illegal activities go unchallenged, which is why we are formally filing charges against all of the egregious and blatantly illegal actions taken by Amazon during the union vote today," said Stuart Appelbaum, President, RWDSU, in a statement last week.