'It is not too late for Canada Soccer to step out from the sidelines' says rights group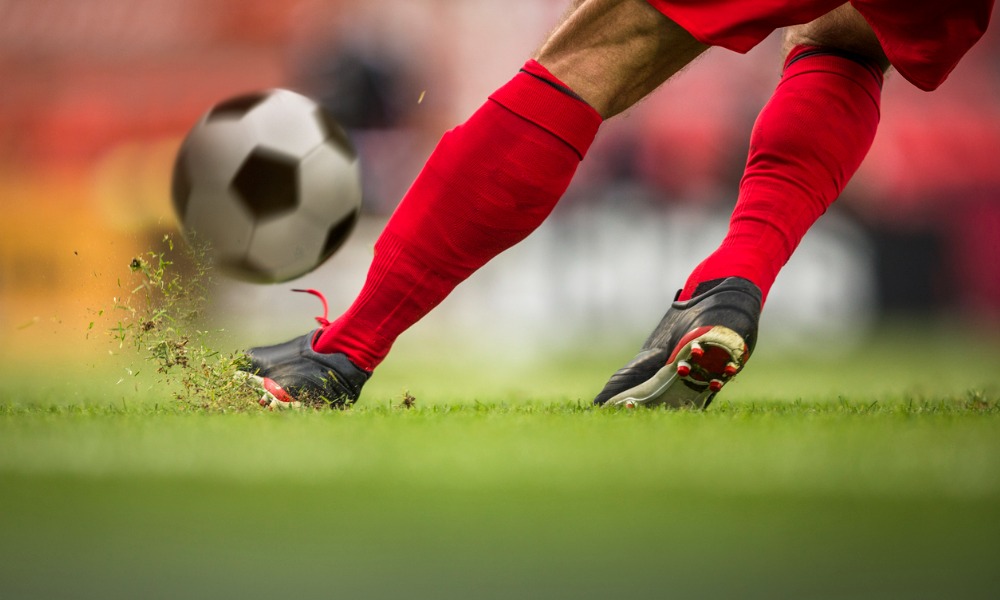 Amnesty International has called out Canada Soccer over its silence on the issue of compensation for workers at the 2022 FIFA World Cup in Qatar.
"Sports fans across the country are looking to our national soccer federation to not shy away from addressing the serious, widespread harms experienced by those who made this World Cup a reality," says Ketty Nivyabandi, secretary general of Amnesty International Canadian Section, in an open letter to Canada Soccer general secretary, Earl Cochrane.
"Your organization's deafening silence on fair compensation for affected migrant workers and their families is a failure of leadership and could leave a lasting stain on Canada's re-emergence on soccer's biggest stage."
The group says when FIFA awarded Qatar the right to host the football spectacle this year, there were "inherent and foreseeable risks in holding the tournament in Qatar due to its poor human rights record, heavy reliance on migrant workers, and an exploitative labour system".
Workers are dying
Reports from several groups have painted a troublesome picture for workers at the event.
In a 2020 report, the Qatari government said its accident records showed that between 2014 and 2020, there were 37 deaths among labourers at World Cup stadium construction sites. Only three of these deaths were "work-related".
However, in February 2021, The Guardian reported that more than 6,500 migrant workers from India, Pakistan, Nepal, Bangladesh and Sri Lanka died in Qatar since it won the rights to host the World Cup, citing government sources.
The findings mean an average of 12 migrant workers from these five south Asian nations have died each week since the night in December 2010, according to the report.
As many as 70 per cent of migrant worker deaths in Qatar may be unexplained, Amnesty International previously said, after the World Cup host attributed the majority of these deaths to "natural causes", cardiac or respiratory failure.
Also, in November 2021, the International Labour Organization (ILO) said 50 workers lost their lives in 2020 and just over 500 were severely injured, with 37,600 suffering mild to moderate injuries.
After being plagued with issues of worker safety in this year's edition of the World Cup, FIFA is looking to hire a CHRO for FIFA World Cup 2026, it announced in October.
But despite recent changes to Qatari labour law, "migrant workers still experience delayed or unpaid wages, denial of rest days, unsafe working conditions, barriers to changing jobs, and limited access to justice," said Nivyabandi in the open letter.
Amnesty International also noted that Canada Soccer is aware of the condition of workers.
"As Canada Soccer acknowledged in its October 28 statement on "Workers' Rights and Inclusivity in Qatar," representatives from the Canadian federation met in July with members of Amnesty International's global Migrant Labour working group to discuss Qatar's human rights record," says Nivyabandi.
It also notes other organizations reached out and wrote to Canada Soccer, urging them to support the call for a remedy for workers and use their leverage to push FIFA to commit to such a programme. However, Canada Soccer did not respond to the letter and had no further engagement since one meeting in July. For some other football associations, meanwhile, the letter led to new or increased engagement on these issues about workers.
Not too late
"Leadership requires more than treating workers' rights as a procedural 'box to be ticked'," says Nivyabandi, but adds it is not too late to act.
Amnesty International Canada is urging Canada Soccer to take the following steps by 2 pm ET on 23 November – kickoff time for the Canadian men's team's first match of the 2022 FIFA World Cup:
Support Amnesty International, Human Rights Watch, and FairSquare's joint call for FIFA to create a USD$440-million Workers Compensation Fund for labourers and families who suffered harms in the lead-up to the Qatar World Cup.
Commit to meeting with Amnesty International representatives in the next 30 days to 1) discuss our concerns about Canada Soccer's response to human rights violations connected to the Qatar World Cup; and 2) start developing an action plan that would see Canada Soccer emerge as a leader in the field of sports and human rights ahead of the 2026 FIFA World Cup, which Canada will co-host.