The event is marking its 10th anniversary with a bevy of brand-new accolades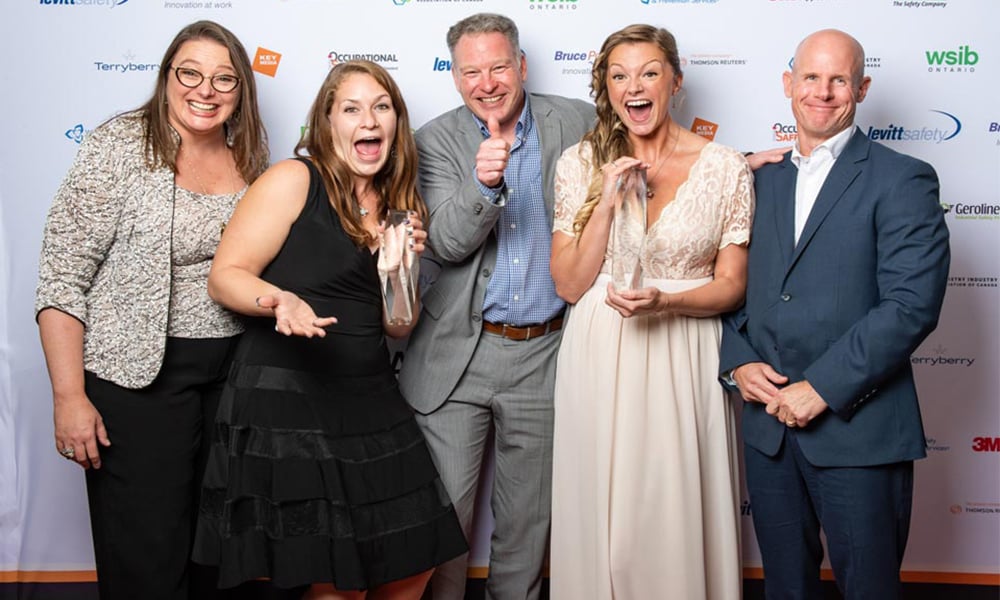 Canada's Safest Employers Awards, the leading independent awards event for the nation's occupational health and safety profession, is expanding and bringing you a host of NEW categories to reflect the ever-growing industry:
- Canada's Safest Logistics and Supply Chain Employer: This award will recognise top tier employers in the logistics and supply chain space, the winner will have an exemplary health and safety record.
-Canada's Safest Public Transportation Employer: This next honour aims to shine a spotlight on an outstanding public transport employer and is open to both for-profit and publicly funded employers.
- Best Health, Safety and Environment Management Program: Environmental matters are gaining traction in Canada and around the world – this category will highlight excellence in environmental protection initiatives by health and safety management.
- Innovation in Industrial Hygiene Award: This accolade will recompense an industrial hygiene program put into place in the last 18 months which demonstrably improved the winner's workforce.
- Canada's Safest New Employer: One of this year's most exciting new categories! It will recognize a company which has been in operation for 10 years or less, the winner will have already established a stellar record.
- Most Innovative Use of Safety Technology: The winner of this award will be using the most innovative safety-specific technology. The recipient should be providing optimal results and be a responsive and effective leader in the OHS space.
Amongst these seven new categories we've also introduced two new individual awards:
- CEO of the Year: Another one of our exciting new categories! The winner of this award will be a CEO who has a track record of implementing a range of successful strategies and has inspired and engaged their workforce.
- Rising Star of the Year: This award looks to the future and will reward a safety leader with 5 to 10 years worth of experience and who already demonstrates a strong commitment to the function.
Last -but certainly not least- we've added a new vendor category:
- Best Safety Industry Provider: This thrilling new category is open to any service provider in the safety industry who has made a demonstrable change in helping clients achieve their goals. More information on who is eligible can be found here.
Don't forget to submit your nominations here: https://safestemployers.com/nominate. Nominations are open until May 15, 2020, 11:59PM EST. We look forward to celebrating this milestone with you on October 22, 2020 where the winners will be announced LIVE (more details on the night's schedule can be found here).