Last year's awards recipients tell us about their winning initiatives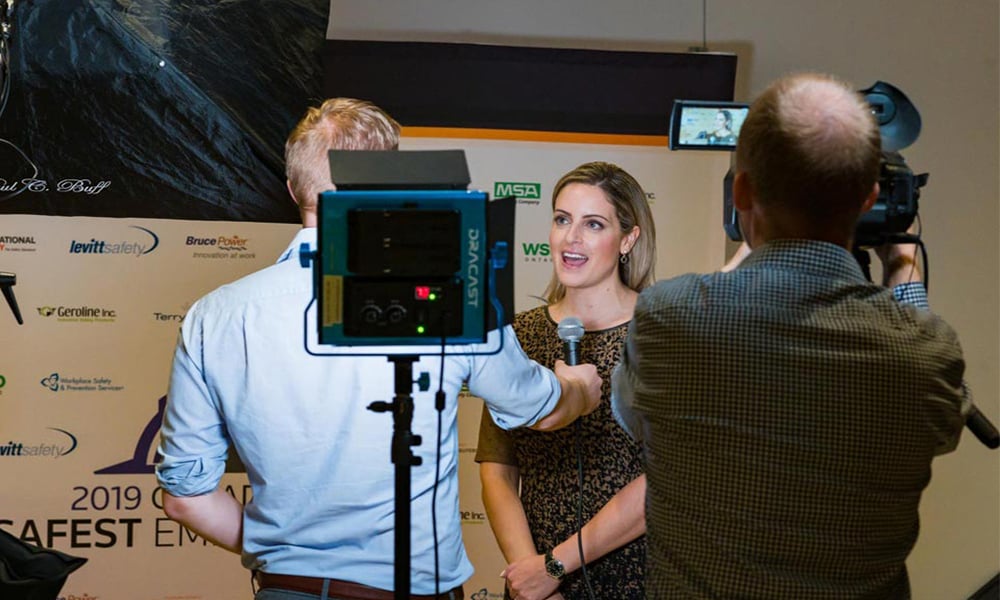 Canada's Safest Employers Awards is celebrating its 10th edition this year; among other things, we've expanded with a host of brand new categories and a stunning new venue for what is sure to be a memorable evening.
If you think that your business has what it takes to go for gold, then don't forget to send in a submission! Submit your nominations here: https://safestemployers.com/nominate. Nominations are open until May 1, 2020, 11:59PM EST. Here, some of last year's winners tell us about their health and safety initiatives, and what sets them apart from other companies:
"Being innovative in safety is especially important to Jazz [Aviation], we have the best functioning safety management system in Canada for airlines and we're very proud of that." – Bob Palmer, VP of Safety, Quality and Environment at Jazz Aviation (gold winner in the Transportation category).
"It's important that we engage our workforce each and every day in terms of health and safety, whether that being a pre-shift safety huddle, a job hazard analysis or getting near misses reported from the field so that we can implement corrective actions to make sure that they don't happen again." – Steve Wrixon, General Manager Health & Safety at Cementation Canada (gold winner in the Mining and Natural Resources category).
"We started this year with a concept called the 'epic day' and to us, an 'epic day' is a day where there's no negative situations that occur like damages or workers who get injured. But it also is something where a worker's come forward from the field and given us an idea or an innovation that we could leverage to make better day." – Erin Oliver, VP Health Safety & Sustainability at Modern Niagara (gold winner in the Building and Construction category).
"Safety for us is not a priority, it's a way of life. All of our sites share incidents or near misses so that we can learn from each other and help each other grow." – Jeffrey Klevering, Windsor, Ont. Site Director at BASF Canada (gold winner in the Chemistry category).
"One of the common themes in OCWA's health and safety culture is having a theme of prevention mindset and in doing that, we support that through a robust training program that we have. We provide as a minimum 12 hours of health and safety training to all of our operational staff throughout the province." - Randy Plener, Director Health, Safety & Emergency Management at Ontario Clean Water Agency (OCWA) (gold winner in the Public Sector/Non-Profit category).
We look forward to celebrating this special event with you on October 22, 2020 at the Liberty Grand, Toronto, where the winners will be announced LIVE (more details on the night's schedule can be found here).