Safety manager says that when it comes to OHS, it's all about keeping the conversation going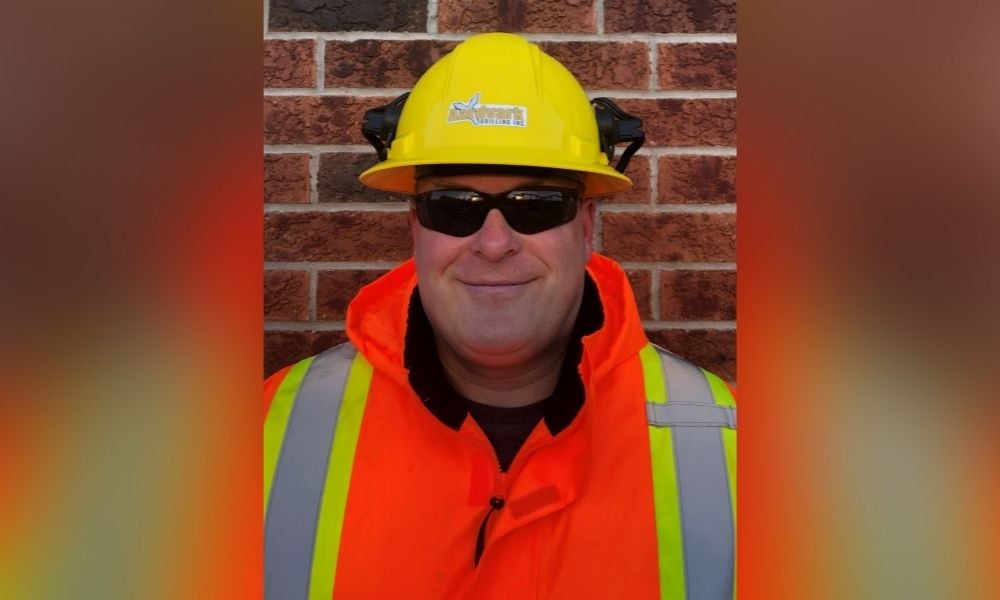 "People involved in safety leadership have to be reachable, and we have to be engaged," says Greg Zehr. "Safety has to be relevant, and it sure doesn't hurt if it's interesting."
Zehr is the health and safety manager at Aardvark Drilling, the company is one of the WSIB's recent winners of its Small Business Health and Safety Leadership Awards.
"We're pretty thrilled about winning the award, it's not something that happens every day," says Zehr. "Creating a safe workplace is its own reward, but recognition is great."
The company plans to spend its prize money on defensive driving training. "It's something our staff can use professionally as well as in their personal lives."
The company is focused on teaching staff how to recognize and assess hazards. Zehr uses the analogy of a health & safety management system being like a stone arch. He says that workers identifying and reporting hazards represents the keystone in the arch: "If you pull out the keystone, everything falls down." The analogy is meant to illustrate how vital field level recognition of hazards is to the process.
When it comes to safety, it's all about keeping the conversation going, says Zehr, and making sure that safety is a regular thing that we talk about. Employee buy-in is essential, he says, "if you don't have it, it's an uphill battle. If you do have it, things fall into place quite well."
Zehr joined Aardvark in 2007, and implemented the safety program right away:
"Sometimes people in small businesses get caught up on where to start, and my personal philosophy is it's not relevant where you start, it's just getting started. Things will move along, but you have to start."
The first thing they did was share with employees what the values of the company are, "and let them know we care about safety, and more than just as lip service," says Zehr, "that's where good culture can start to develop, by setting those expectations. Actions have to follow words, or it all evaporates."
Then the company started with education and training, and making people understand that they have a very important role to serve in the health and safety management system.
"We then focused on high risk activities," says Zehr, "making sure we have safe ways to work in all those high risk activities and then keep the process going until we've covered basically everything the company does. From then on, the bones of the safety management system are in place."
As far as his role goes, Zehr says that he acts as a resource:
"You have to be a subject matter expert; if you don't have the answers, you have to have the resources and the wherewithal to get the answers you need."
Says Zehr:
"In the end we're a small company, so if you don't have an individual touch and you're just up there saying some words, it's not going to have any lasting effect."