What made difference for staff was being listened to, says store owner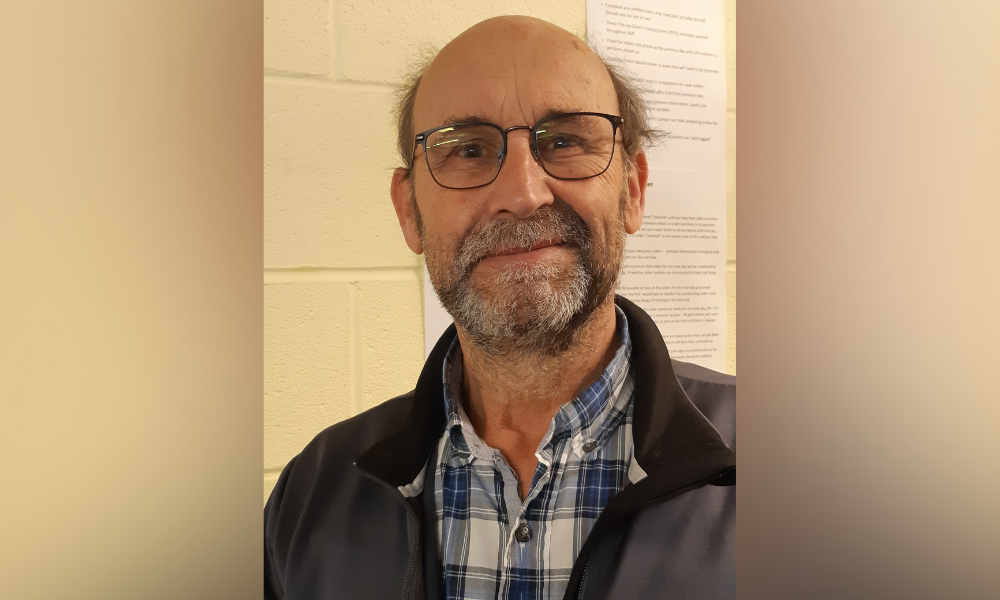 The WSIB recently announced the winners of its Small Business Health and Safety Leadership Awards, with Kingston, Ont.-based Tara Natural Foods clinching the Gold Award.
Speaking about the WSIB award, owner Rudi Mogl says, "I think it's really great, [the pandemic] was a really challenging time."
As a grocery store, Tara Natural Foods stayed open during the pandemic as an essential business and Mogl was keen to stay open to service customers.
It was a scary time he says, "and the other thing is you wanted to make sure your staff was safe. People had a choice, they didn't have to go into work […] but we didn't lose anybody."
"We were very nervous about all those customers coming in," says Mogl.
At the start of the pandemic, like all businesses around Canada, they didn't know very much about the virus – everyone was potentially a carrier: "We screened everybody coming in."
At the beginning of the pandemic, the transmission mechanism was unclear and it was thought that individuals could contract the virus by touching infected surfaces.
With a clearer view on how COVID is transmitted, Mogl says that he is less nervous about contracting the virus through touching surfaces but at the time it was a big question mark.
"We didn't know at the time, so I remember coming home, getting out of my clothes right way, going for a shower and washing my glasses and cleaning my cell phone with alcohol. And we did that because we were scared," says Mogl. "It obviously feels a lot better now to have been immunized."
At the store, "all our shopping baskets went through the dishwasher after every use," he says, as well as all of the surfaces that customers touched such as debit or credit card terminals.
"We had a procedure of doing all the door handles, fridge handles, light switches, phones, handrails – everything got cleaned once an hour."
As soon as possible, the store got masks for its employees.
Initially it was difficult to get some staff on board with wearing a mask, but as news trickled in from around the world about the efficacy of masks it became much easier.
Mogl says that the vast majority of workers welcomed the measures.
And even though one or two workers did not like wearing masks, "it was just so obvious that masks make a difference."
And after a few weeks everyone got used to it.
To further protect his workers, Mogl explains that they cut down store hours, and split them into two shifts so that there weren't all the workers in the store at the same time:
"Splitting up shifts was important, because the less people you have around, the lower the odds are that somebody gets sick."
Workers in the staff room were separated:
"We created two staff rooms and asked people not to sit together, we brought in several air purifiers in the staff rooms and in the office."
In addition, in the very early days of the pandemic the store also put up plexiglass separators. There was also somebody at the door to screen every customer that was coming in.
Mogl held meetings for staff twice a week where workers could say what they felt kept them safe:
"That's why we added more plexiglass [barriers]. I think that is what made a big difference for staff, to know that they were listened to."
Mogl says that he will be splitting the prize money awarded by the WSIB among employees. In addition, it will be used to help pay staff if they have to go for a COVID test:
"I encourage workers to go for a test as soon as possible, and if they do it during work time [it's] no problem. We have a policy now: if you go for a test and it comes back as a negative test, you get paid for the whole time lost."