Company vows to 'find immediate employment that suit their qualifications'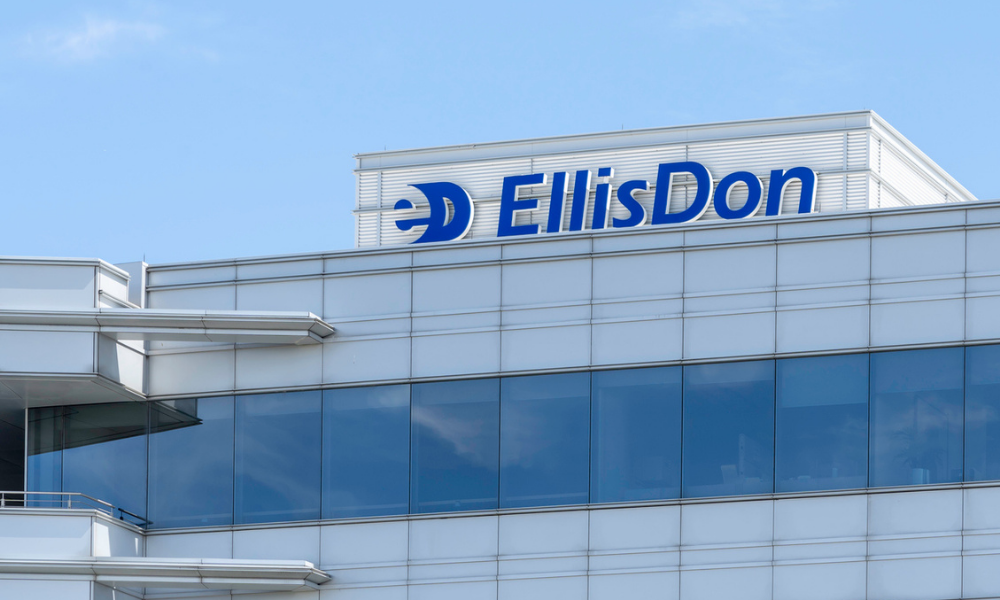 Construction employer EllisDon is welcoming qualified Ukrainian refugees with open arms.
"We will work to find immediate employment to suit their qualifications, and will strive to work with our union brothers and sisters to place qualified tradespeople on projects within our industry," said Geoff Smith, EllisDon president and CEO, in a statement posted on the company's LinkedIn page.
The announcement came after Canada's construction industry saw an increase of 14,000 jobs in March, according to Statistics Canada. The total level of employment in the industry was 1.534 million jobs.
And employment in the industry could see more increase in the coming months, said Alex Carrick, chief economist for ConstructConnect, pointing to the recently released federal budget that includes provisions to up spending on residential homebuilding.
"The target is to raise the 2000-2020 annual average number of units built from 200,000 to 400,000 over the next decade. A prime motivator for such an aggressive upswing will be Canada's rapid rate of population increase, likely to range from +1.2 per cent to +1.5 per cent per year, dependent on whether the number of immigrant arrivals stays super-elevated (i.e., 400,000-plus per year)," he said.
"Also, commodity prices are finally on the rebound, after lying mainly dormant for a decade. A new wave of resource development projects is already underway," said Carrick.
According to the Ontario Construction Secretariat's (OCS) annual survey, Ontario construction contractors are feeling confident about their prospects in 2022.
In March, Ottawa called on employers to offer Ukrainian refugees employment through a new job bank.
"We are an industry in need of great people, and would like to help the great people of Ukraine," said Smith.
Meanwhile, EllisDon received some praise from stakeholders for its announcement.
"This is another fantastic initiative being implemented by EllisDon and the President CEO Geoffrey Smith. Let's see if we can get some more Canadian companies following this lead," said Anthony O'Grady, corporate regulatory affairs specialist and member of the board of directors of National Safety. "With a shortage of skilled trade personnel in Canada this may just help fill some of that void while doing a very humanitarian jester for the Ukraine and its people. Well done ED."
"Thanks for showing what companies can do to change the world for the better. So much respect for EllisDon's leadership in the corporate world, first in donations to support humanitarian aid and now with this offer," said Lisa Coyne, principal and geotechnical engineer at Golder.